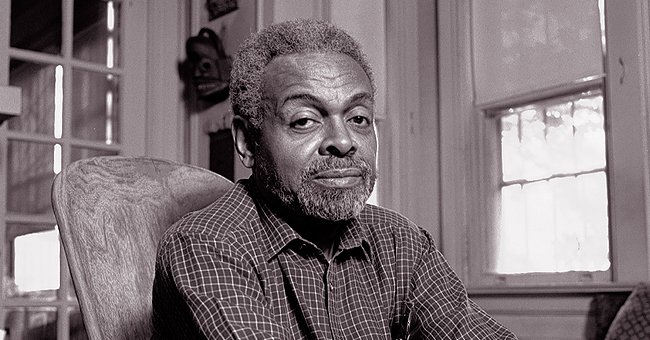 Getty Images
Remembering Amiri Baraka — Key Facts about the American Poet, Playwright, Activist, and Educator
The poet's prolific career went through different stages as politics in his time changed. From a bohemian in NYC to embracing black nationalism and later marxism, Baraka's political views became the pith of his life.
Born in 1934, poet, playwright, activist, and professor, Amiri Baraka became one of the most influential writers in Black literature in the United States. His career was filled with controversy and his work has usually been described as incendiary and somehow aggressive.
The writer had a chameleonic life which changed in time as he started to take a closer look and understand Black repression over a White-dominated society. Politics, social, and racial issues influenced his works.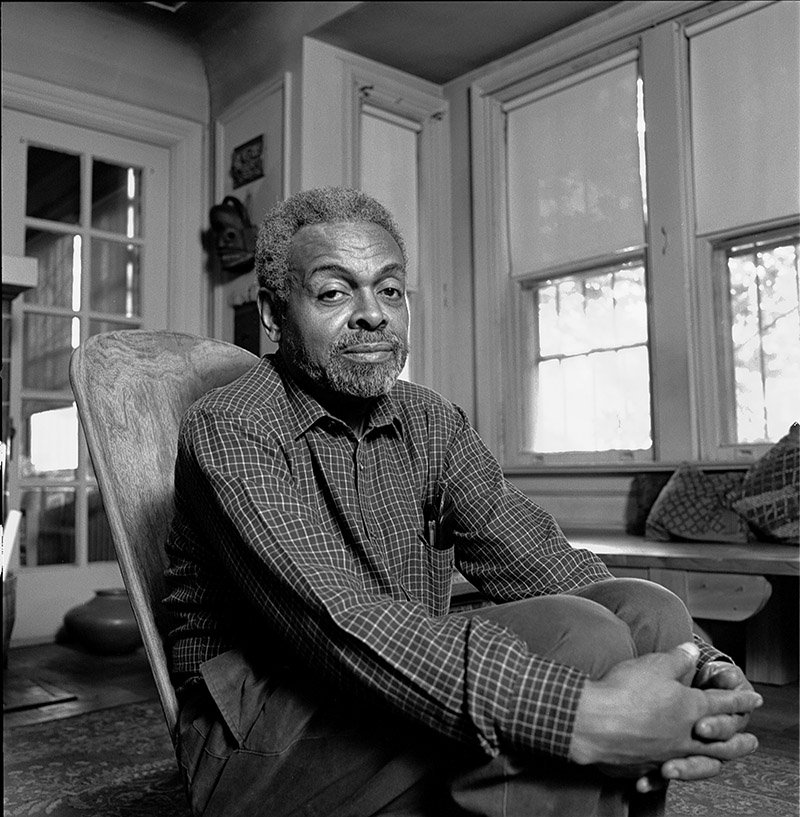 Portrait of American poet and playwright Amiri Baraka (born as LeRoi Jones) in his home in Newark, New Jersey in 1991. I Image: Getty Images.
EARLY YEARS
Born as Everett Leroy Jones in Newark, New Jersey, Baraka went to Howard University and graduated in 1953. He then had to serve for three years in the U.S. Air Force and after being discharged, he moved to New York City where he attended Columbia University.
During this period, he began to get involved with the Beat movement, which explored culture and politics in the post-war era. In 1958 he founded "Yugen," and "Totem Press," and edited works from writers such as Allen Ginsberg and Jack Kerouac, along with his then-wife, Hettie Cohen.
LITERATURE WORK
During this time, he began to write poems under the name LeRoi Jones which were published in 1964 in "Preface to a Twenty Volume Suicide Note," a major poetry collection.
These days, he has published more than 50 books including "The Autobiography of LeRoi Jones/Amiri Baraka," in 1984 and more recently, "Tales of the Out & Gone" in 2006.
Following plays "The Slave" (1961) and "The Toilet" (1962), he became popular in 1964 with "The Dutchman," a play that opened the topic on African Americans' repressed hostility towards White people. With it, he won the 1964 Obie Award for Best Off-Broadway American Play.
His work, which was known for being provocative changed in time in "the purpose of art and the degree to which ethnic awareness deserved to be his subject," reads an article in the Poetry Foundation. He was also a music critic and a professor at Columbia, Yale, and at the State University of New York.
ON POLITICS
With the emergence of the civil rights movement and later, Malcolm X's assassination in 1965, the writer changed his name to Amiri Baraka while engaging in a more political path that spread throughout his literature and criticism.
He moved to Harlem and embraced Black nationalism organizations, serving in the National Black Political Assembly and in the Congress of African People.
Also, Baraka went on to create the Black Arts Repertory Theater on which he staged his own plays, helping to develop a particular aesthetic for Black art, even if it had to close its doors relatively soon.
In the middle 70s, Baraka changed his political view again and became a Marxist, embracing socialist ideals. More recently, he was accused of being anti-semitic for publishing his poem, "Somebody Blew Up America" after 911 events.
Margalit Fox in The New York Times wrote, "His shifting stance was seen as either an accurate mirror of the changing times or an accurate barometer of his own quicksilver mien."
At the
time of his death
at 79 years old on January 9, 2014, Baraka was considered "a powerful voice on the printed page, a riveting orator in person and an enduring presence on the international literary scene,"
as Fox concluded
in her article.
Please fill in your e-mail so we can share with you our top stories!