Learn the Interesting Story of How Regis Philbin Became the Host of 'Who Wants to Be a Millionaire'
Television show host Regis Philbin recently passed away on July 24, 2020. The executive producer for "Who Wants to Be a Millionaire" has since revealed how the late star had always been the first choice for the game show.
"Who Wants to Be a Millionaire" executive producer, Michael Davies only has fond memories of Philbin as the "last great broadcaster." The television personality recently died from a heart attack from coronary artery disease at age 88.
Davies stated how most people knew Philbin wanted to host the game show, but he had a little secret about what the show wanted. The executive producer revealed how the late star "was always the first choice" for the show.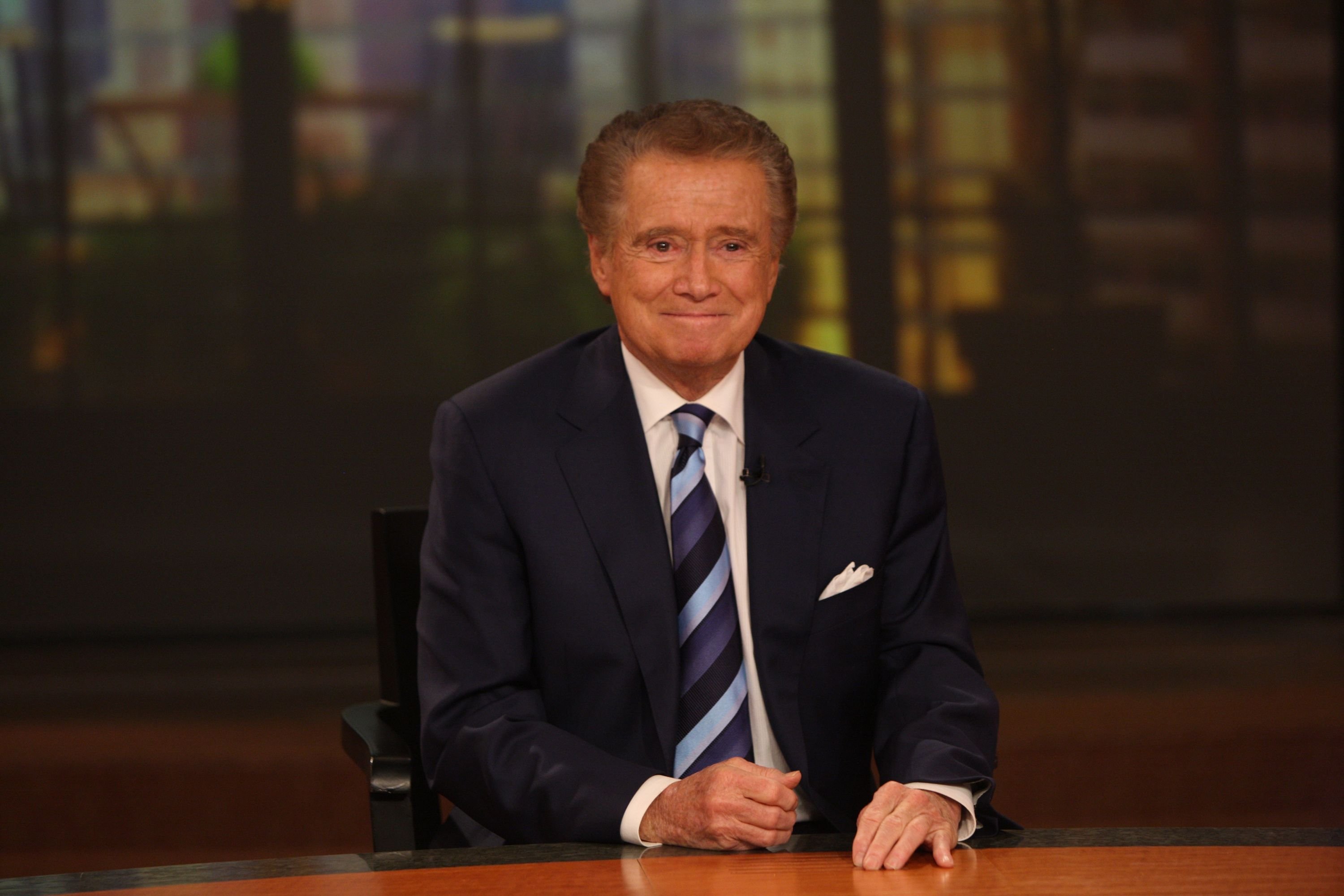 REGIS WAS THE ONLY CHOICE
He saw the potential of the game show when he saw a tape of the UK version. ABC didn't see the show the same way but during a phone call between Davies and Philbin, the late star showed that he was in sync with the executive producer.
Davies explained: "Regis knew it was the modern making of one of those great game shows of the 1950s." He added: "If he was my first choice before that conversation, he was my only choice by the end of it."
WHEN DID HE START HOSTING IT
Philbin had so much faith in the show that he believed they could save the network with it and that's what he did. He was 68 years old when he began hosting it.
The game show was the "most modern game show that had ever been on TV." Being an older man, Philbin was able to make contestants comfortable.
THE SHOW'S MANY EPISODES
Davies noted how he might have been able to get "Who Wants to Be a Millionaire" on-air with someone else and it could have had 10 episodes but he believed it wouldn't have gone as far as it did. With Philbin at the helm, the game show managed to get "400 primetime episodes in three seasons."
PHILBIN WAS THE RIGHT PERSON
The executive producer noted: "No one but Regis could have done that." The "Live With Regis & Kathie Lee" and "Live" executive producer, Michael Gelman, also remembered the late host fondly.
"LIVE'S" EP HONORS REGIS
He paid tribute to Philbin saying: "Regis used to say that he and I had a great father/son relationship, but that I was the father." Gelman confessed that he actually agreed with the statement.
AIRING HIS FAREWELL TRIBUTE
He recalled how he's spent most of his time trying to keep Philbin out of trouble. "Live" will honor the late host's television legacy with an updated presentation of the "Regis Farewell Celebration Special."
The Emmy Award-winning special will air on Friday, July 31, 2020.