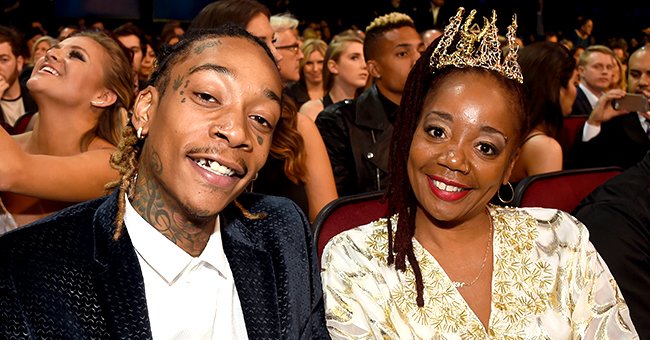 Getty Images
Wiz Khalifa's Mom Peachie Opens up about Raising Her Trans Daughter Lala — How Does She Feel about It?
Wiz Khalifa's mother, Peachie Wimbush-Polk, opened up about raising her transgender daughter, revealing that she was afraid because of the hate from people.
Peachie Wimbush-Polk, the mother of rapper Wiz Khalifa, took to Twitter to reveal details of how she was able to raise her daughter, Lala, as a transgender person. She tweeted:
"Lala really helped me walk the talk and live my most courageous life when she decided at 15 to live as the woman she was on the inside. I was scared to death…"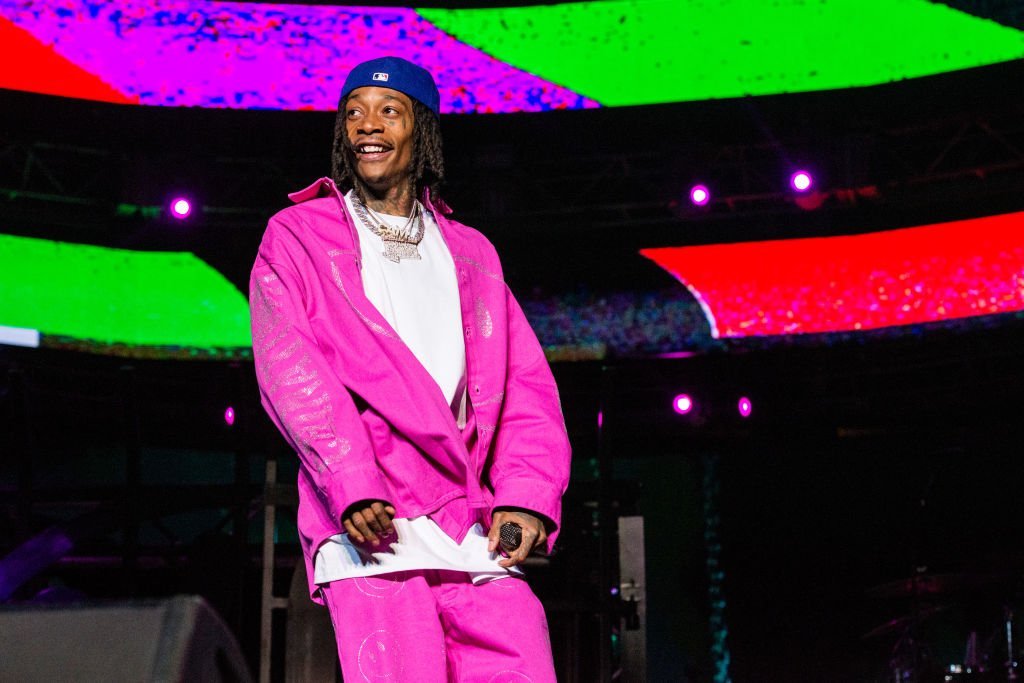 Wiz Khalifa performs during the 2019 Coachella Valley Music and Arts Festival on April 20, 2019. | Photo: Getty Images
The reason for Wimbush-Polk's fear was because of hateful people. She added that if anyone hurt one of her kids, that person might as well kill her. In another tweet, Peachie wrote:
"I'm choosing my kids over everything [expletive]…that's the job."
Wimbush-Polk's tweet came after she replied to one of Dwyane Wade's tweets. He has received hateful remarks from a section of people on social media since his daughter Zaya came out as a transgender person.
In his tweet, Wade called on social media to keep the hate coming, adding that it would only make the love stronger, as well as the hashtag, "Love Wins."
Following Lala's death, Wimbush-Polk filed an emotional distress lawsuit against Wiz Khalifa's ex, Amber Rose.
In her response to Wade's tweet, Wimbush-Polk said that the former Miami Heat star was right to say what he said before adding, "don't argue with me argue w/ ya [sic] Momma."
Lala died on February 20, 2017 at the age of 32 due to complications from lymphoma. It was a sad moment for Wimbush-Polk who revealed that she was by her daughter's side when she breathed her last. Reacting to his sister's death, Wiz Khalifa tweeted:
"The loss of my sibling has been the hardest thing to deal with, but with your prayers and well wishes, my family will get through this."
Wimbush-Polk also posted Lala's obituary on her Instagram page and in the caption, described the moment she passed. The sorrowful mother said that there was neither noise nor tremble from Lala, but just peace.
Wimbush-Polk further said that she realized how lucky she was and that the moment of Lala's passing was the most precious moment of her life.
Following Lala's death, she filed an emotional distress lawsuit against Wiz Khalifa's ex, Amber Rose. She claimed that Rose mentioned that her poor parenting skills led to Lala's death.
However, a Pennsylvania judge struck out the suit saying that what transpired between Wimbush-Polk and Rose did not amount to emotional distress but was only a spat between in-laws.
Rose and Wiz Khalifa began dating in 2011 and got engaged a year later. They tied the knot on July 8, 2013, and share a son, Sebastian, 7. The couple divorced in 2014 due to irreconcilable differences and have joint custody of their son.
Please fill in your e-mail so we can share with you our top stories!