Watch This Adorable Video of John Stamos' Son Billy Asking to Kiss His 'The Beatles' Figurines before Bedtime
Whether or not actor John Stamos finds it silly, he could not say no to his child's plea. In an adorable video, his son, William "Billy" Christopher, is seen asking to kiss his "The Beatles" figurines before bedtime.
On July 30, the actor posted an update on his Instagram from his bonding time with two-year-old Billy. He showed his 3.4 million followers the "ritual" his child does before going to sleep.
His post has so far amassed more than 306,000 views. Fans noted how cute his child was, with one writing that he is "so precious" for planting kisses on those figurines.
The 56-year-old actor explained in the video that Billy needs to kiss the bobblehead figurines of Paul McCartney and Ringo Starr. He would also kiss a Charlie Chaplin figurine on the side. After the "ritual," the child blew the actor a kiss and did the same to viewers watching the video.
Stamos shares Billy with wife, actress and former model Caitlin McHugh Stamos. The couple has been married for two years.
Stamos expressed sadness that his father, whom he considers his personal hero, was not able to see Billy.
There's a reason why toy figures are displayed in the couple's living room. The couple said that they wanted their child to grow up with an appreciation for music.
As they guide Billy through the world of music, the "Full House" star and Caitlin, 33,  had a fun way to engage him - by singing along to children's songs. 
In March the couple shared a cute video on Instagram with their child. Because Disneyland is closed due to the coronavirus pandemic and they could not leave the house for fun, they brought in the magic.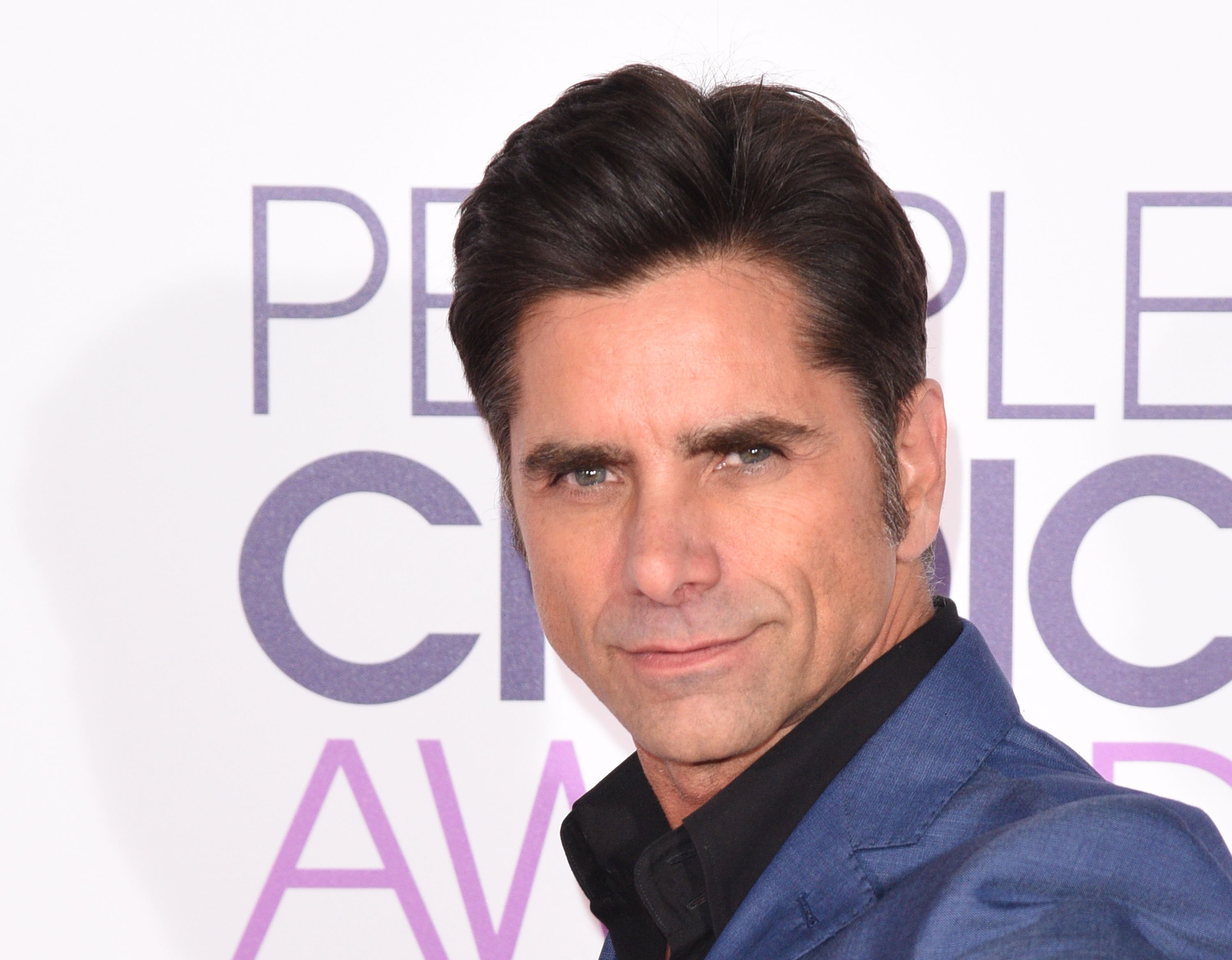 In the video, Stamos and Caitlin, wearing Disney-themed caps, sing "It's a Small World" in the bed while Billy looks at them in wonder. Stamos plays his guitar while Catlin is on her ukelele. 
Earlier, the actor said that fatherhood is the best thing that happened to him. He took to social media to express his affection for Billy. His child's name was a tribute to his father, William, who passed away in 1998. He said: 
"I hope I live up to what my dad did...He was always bigger than life to me so I'm happy to honor him with our little Billy."
Stamos expressed sadness that his father, whom he considers his personal hero, was not able to see Billy. He was thankful for his wife, though, that she allowed him to name their child after his father.
The couple welcomed Billy in April 2018, two months after their wedding in February. Stamos, a proud family man, wants to have a close bond with his son the way he had with his father when he was young. 
Stamos also created a jewelry bracelet line in the honor of his father. The proceeds of the items will be donated to ChildHelp - an organization working for the prevention of child abuse and neglect.
The actor also wants his son to grow up with an awareness of social issues. Recently, he has been educating Billy about racism.
On Instagram, the actor shared a photo of him and Billy watching an episode of "Sesame Street" that has a meaningful message about racism.