Watch This Adorable Video of Gabrielle Union's Daughter Kaavia Enjoying a Piece of Chicken
Gabrielle Union recently shared a clip of her one-year-old daughter giving her chicken and the mother-daughter duo seemed to be having an amazing bonding time.
Gabrielle Union and Dwyane Wade's daughter, Kaavia James has become popular on social media for her hilarious facial expressions. Still, the one-year-old is proving to fans that she can be a typical toddler.
In a recent Instagram post shared by Union, Kaavia was seen being a cute daughter as she tried to feed her mother with chicken.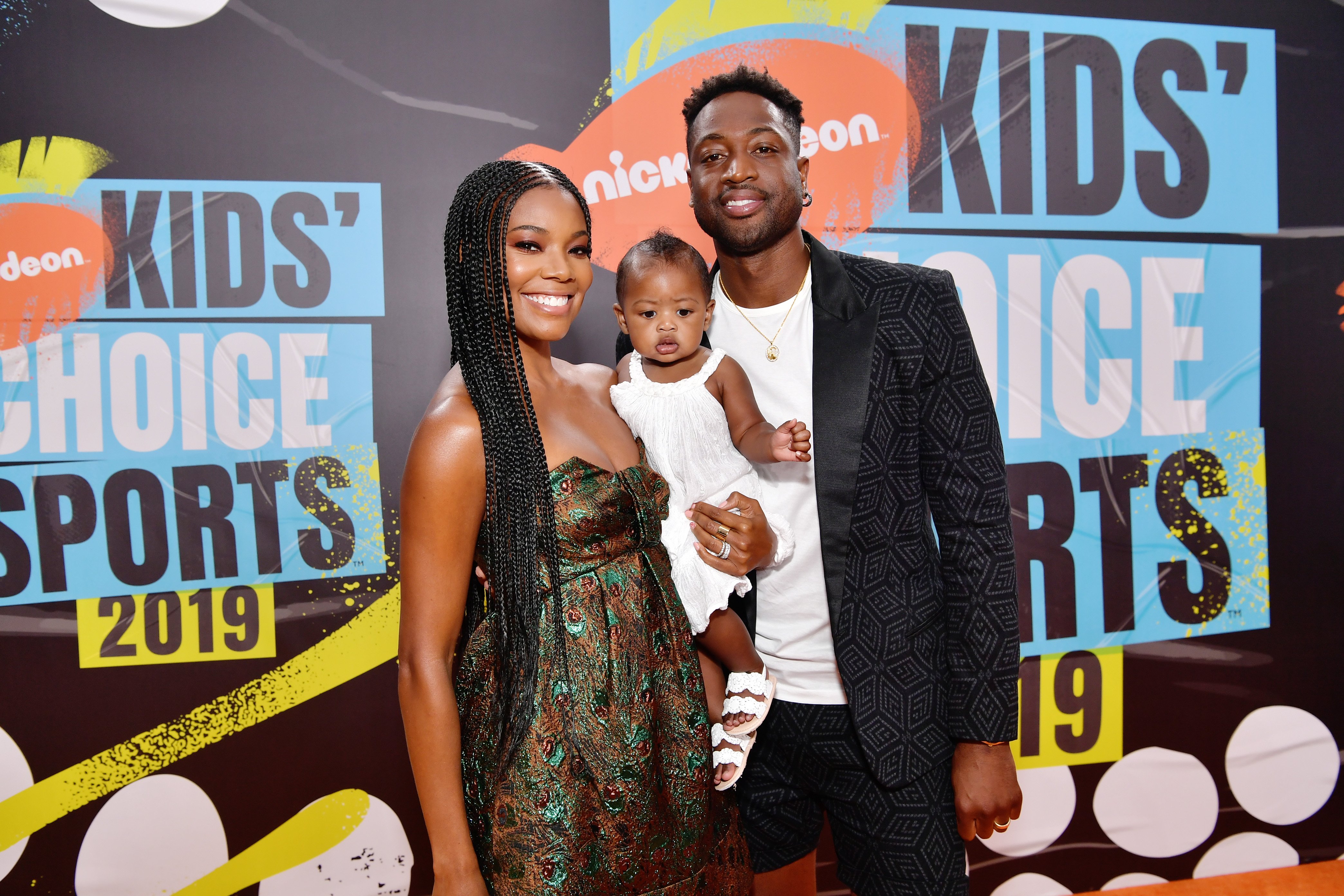 Union was busy watching an Instagram live session so she sweetly smiled at her daughter who adorably donned a polka dot dress.
The adorable mother-daughter clip seemed to thrill fans who could not stop gushing in the comments section. One user wrote:
"So cute! Precious moments ??❤️"
Another user added, "???She is so funny?" while a third sweetly wrote, "Eating chicken (pretending) with the polka dots... too much cuteness.?"
Earlier in May, Kaavia participated in the popular snack challenge which involved testing the patience of kids with tasty treats. 
Union and Wade captured the toddler clapping and moving while her parents sweetly cheered her on.
In a video shared on Instagram, Union brought Kaavia to the living room while holding a cup of Bitsy's Brain Food. She set the toddler down on a chair and left the tray of food somewhere close.
Union proceeded to leave but tells her daughter to wait before eating the Bitsy's. Kaavia, however, did not plan to wait for too long and the toddler soon took a bite from the tray of food, thereby failing the challenge.
While Kaavia is known for her serious facial expressions in pictures, she definitely also knows how to have a good time.
In March, she showed off her dancing skills in a video where she grooved to "Baila Reggaeton" by Carlos Arroyo featuring Zion and Lennox.
The video which featured Union and Wade captured the toddler clapping and moving while her parents sweetly cheered her on.
Along with showing off her dance moves, Kaavia also seems to enjoy her daily bathtime and she sure looks adorable in a bathtub.
In an Instagram post on her personal Instagram page, she was pictured with her wet body and hair while looking straight into the camera. The snapshot also saw her rocking a big chain necklace.
Although she is the youngest in the Wade family, there is no doubt that this toddler is quite special. With her great looks, Kaavia continues to entertain her parents and fans all over the world.