'Aquaman' Star Jason Momoa Receives Special Fender Bass Guitar for His 41st Birthday
Jason Momoa, one of Hollywood's most famous heartthrobs, just turned 41  and received the best gift he could possibly get - a very unique Fender bass guitar to add to his collection.
The musical instruction was brought in by none other than master-builder Vincent van Trigt, who couldn't help but flash a huge smile upon seeing Momoa's reaction.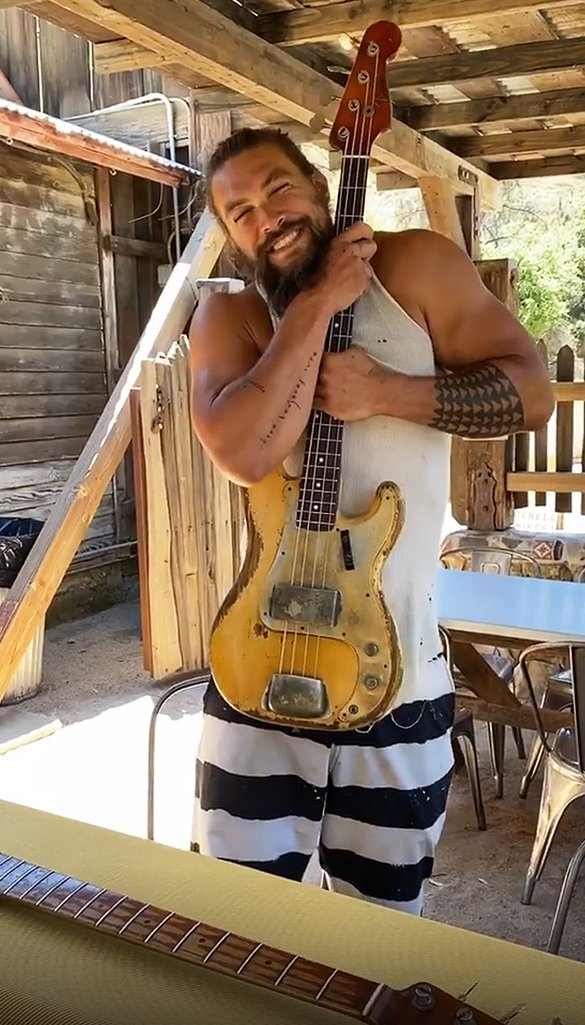 HE LOVED HIS GIFT
In the video shared by the movie star, Momoa can be seen opening the guitar case laid in front of him while a couple of his friends sing "happy birthday" to him.
After seeing the bass guitar, Momoa immediately picked it up, noticing how light it felt, "super light" in fact, before shaking van Tigt's hand and thanking him for the fabulous gift.
Still mesmerized, The "Aquaman" star placed the instrument on his right leg and played a few notes. He also tightly hugged it and, with a sweet smile on his face, said: "Thanks, Fender."
Although Momoa is a Hollywood fan-favorite due to his larger-than-life personality and his good looks, his love for music might not be known to some people.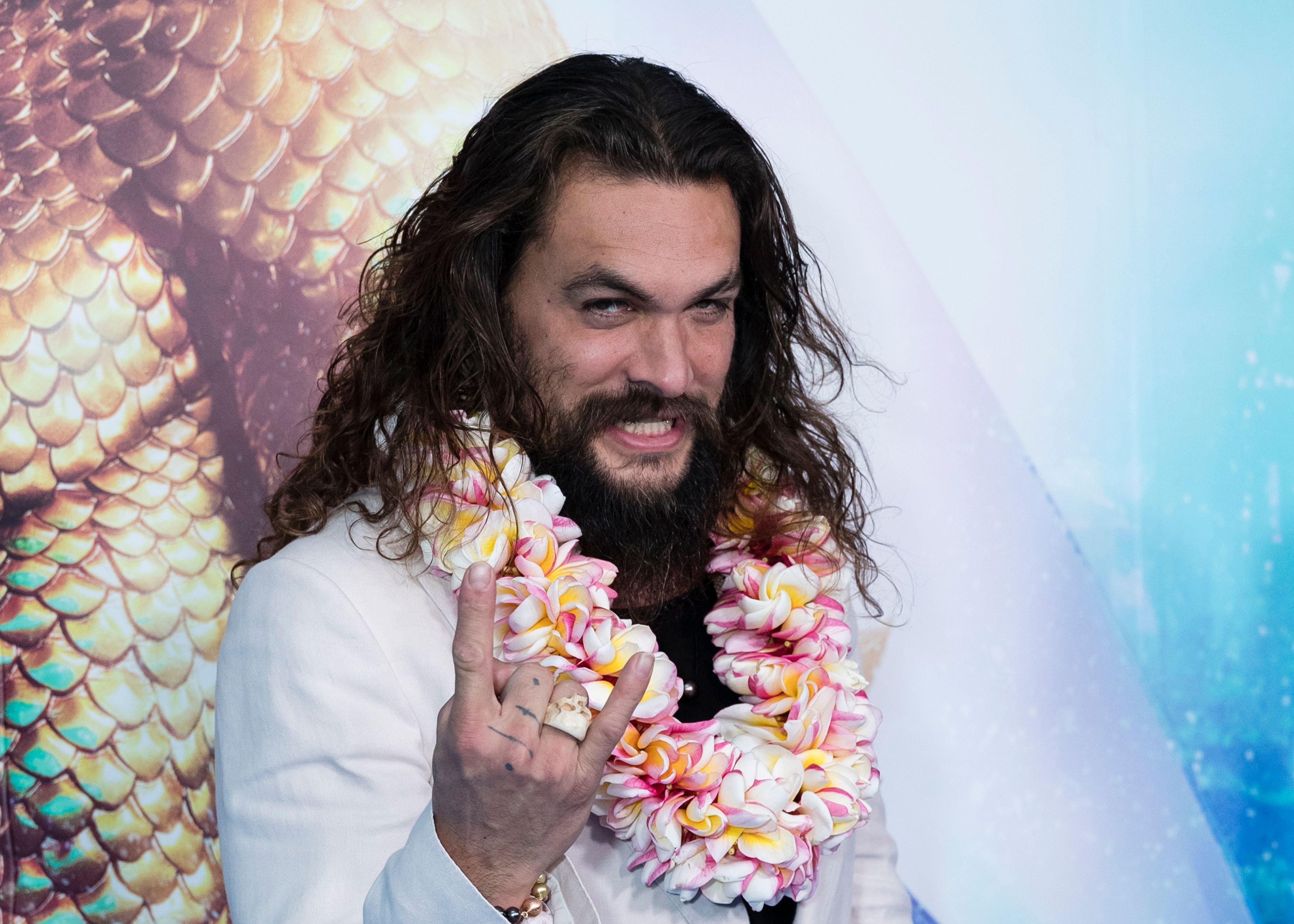 WHY HE LOVES BASS GUITARS
During an interview with Men's Health Magazine back in 2017, the actor claimed that he became interested in the bass guitar thanks to his "Aquaman" co-star Patrick Wilson, who plays the drums.
Momoa also possesses an "Aquaman" guitar modeled after Jimmy Page's 1959 Gibson Les Paul
According to Momoa, Wilson is "awesome on the drums" and he wanted to play along, which led him to start learning the instrument. It was also a fun thing to do between shootings. He said:
"There's a bunch of stuff I want to learn. Instead of waiting around on set all day, I'd rather be learning something cool."
The 41-year-old explained that he just can't sit still because there is always so much stuff that he wants to do, so picking up the bass guitar was perfect for him.
MOMOA'S PERSONAL TREASURE
It has been reported that, aside from a slide guitar that he got while shooting "Stargate Atlantis," Momoa also possesses an "Aquaman" guitar modeled after Jimmy Page's 1959 Gibson Les Paul.
The actor bought it after landing the role of Aquaman and is one of his most prized possessions since there are only a hundred of them in the world.