How TI and Tiny Harris Celebrated Their 10th Anniversary on Social Media
Love is in the air! T.I. and Tameka "Tiny" Harris just celebrated their 10th wedding anniversary with the most romantic tributes and fans are swooning. 
T.I. and Tameka Harris celebrated an important milestone in their enduring relationship. The couple has been married for 10 years now. 
Being married for a decade is no small feat and it is impressive how the iconic duo has managed to weather all storms to stay together and make it work.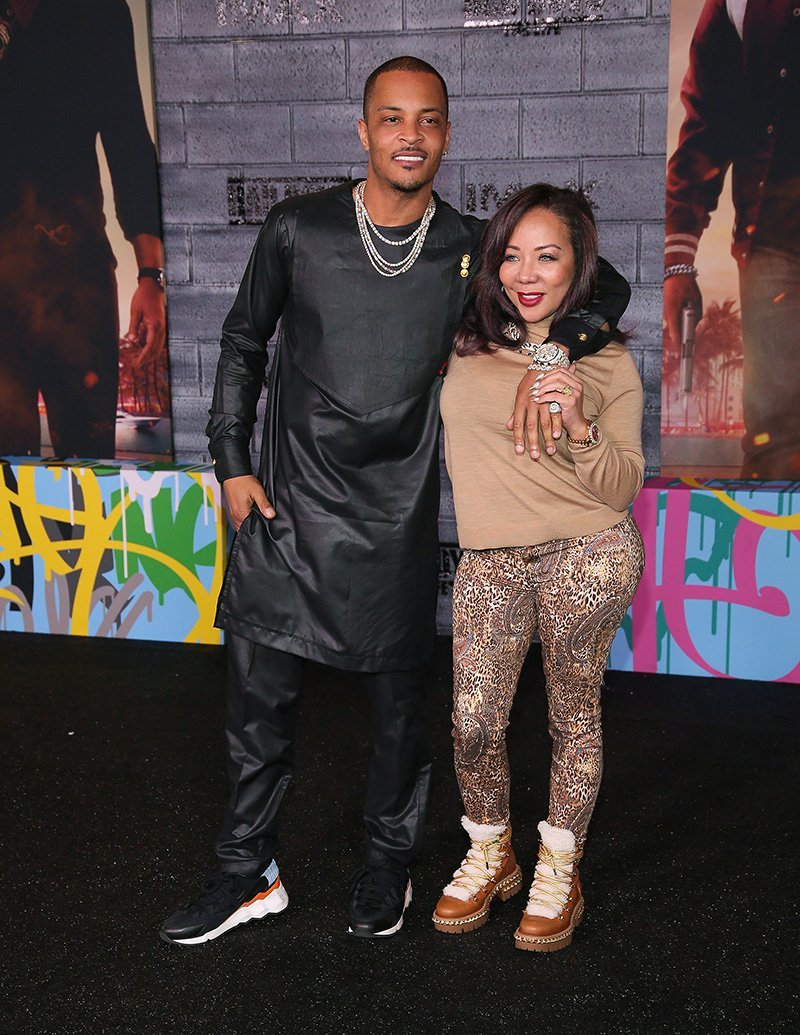 AN EVENTFUL DECADE
Today, their love is stronger than ever and their romantic anniversary tributes are a testament to how much they mean to each other. 
In an Instagram post, T.I. shared a video capturing moments they have shared together over the years, chronicling their special relationship.
Alongside it, the rapper penned a lengthy message dedicated to his wife. He noted how they have seen seemingly perfect relationships fail and how making it last requires an everyday effort. He further wrote:
"The answer (for us at least) was finding ways to make their happiness...your happiness."
T.I. and Tiny's marriage has not been a perfect one. The lovebirds have endured a boatload of problems and have struggled to make their union work at times, but T.I. is thankful that they managed to look past their issues. 
She thanked him for making her the happiest woman although he drives her crazy sometimes.
NOTHING BUT LOVE
Thanking his wife for patiently staying by his side even when he was not an ideal husband, T.I. credited her for making him the mature man he is today. 
Meanwhile, Tiny too shared a montage of precious memories that gave her fans a glimpse into her life with T.I.   Saying she could not have been more in love with him, she thanked him for making her the happiest woman although he drives her crazy sometimes.
"You spoil me rotten & for that, I can't help but treat you like the King you are," Tiny wrote alongside the sweet video. "Obsessive love at its best," she concluded. 
T.I. and Tiny have been together for almost 20 years now. They recently celebrated Tiny's birthday with a romantic Florida vacation. The rapper made sure that his wife felt like an actual queen during their lavish getaway at Cocoa Beach.