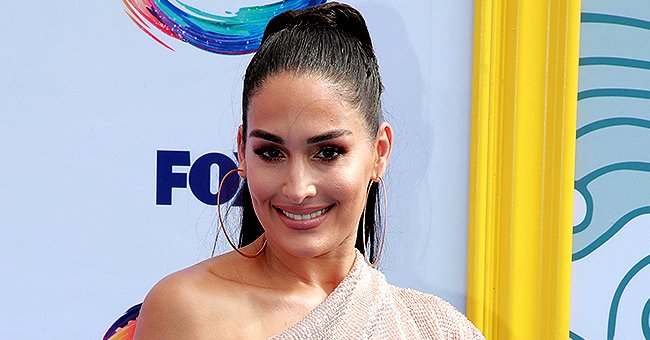 Getty Images
Nikki Bella Welcomed Her Firstborn The Day After She Celebrated 39 Weeks of Pregnancy

WWE star Nikki Bella gave birth to her first child with fiancé Artem Chigvintsev the day after she shared a beautiful update to celebrate her 39th week of pregnancy.
Just like her sister Brie, Nikki Bella knew that she was close to giving birth when she celebrated 39 weeks of pregnancy, and Nikki shared the milestone with a sweet moment captured between them.
As pictures often speak a thousand words, Nikki didn't need to elaborate much in the caption that only stated that she reached 39 weeks of pregnancy. Artem lovingly stood behind Nikki in both pictures, as he tenderly held the sides of her exposed baby bump.
The new parents already have their son's nursery set up, and they couldn't wait to welcome him to the world. During a recent interview for Mini Magazine, Nikki excitedly shared that she and Artem chose a "moon and stars theme" for their son's room.
The couple used blues and "a lot of grays" with dark wood throughout the nursery, and are pleased with the way everything came together, Nikki gushed:
"I wanted something very soothing and meditated and also day-dreamy. I just want my boy to get lost in the stars."
She's been having fun picking out things for the nursery, and Nikki made special mention of a "big half-moon nightlight" that she completely fell in love with, as well as starry nights in the wallpaper.
However, Nikki's twin sister Brie was also pregnant, and even their due dates were close together, as the pair excitedly shared on their "The Bellas Podcast" recently.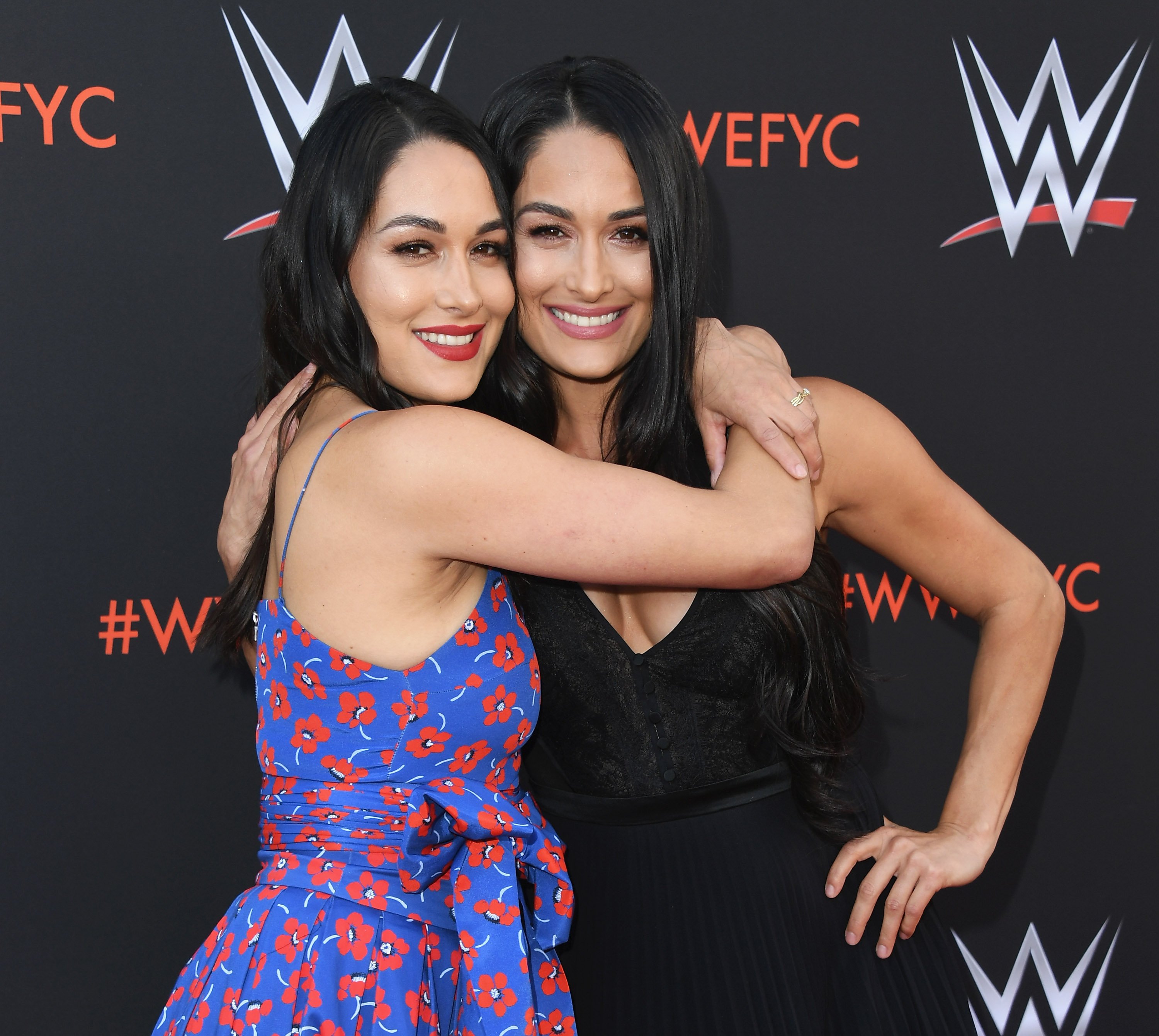 Brie Bella and Nikki Bella attend WWE's First-Ever Emmy "For Your Consideration" Event on June 6, 2018, in North Hollywood, California. | Source: Getty Images.
Having spotted the signs that their pregnancy journeys were heading towards the end, Brie said that her belly stopped expanding and that she was "dilated at 1.5." Nikki's body seemed to have started "prepping for labor" as well, and she added:
"So he has lowered a lot—which, momma is feeling that—but I was excited to know my cervix is softening."
Being so close to the end of her pregnancy also had Nikki Bella reflect on the journey as a whole. Due to the novel coronavirus pandemic, Nikki felt that she missed out on many experiences.
Since it's her first pregnancy, Nikki also wanted to have the elaborate baby shower, and people fussing over her baby bump and all the other "fun pregnancy stuff." Instead, she's had to be vigilant about her health and staying safe.
But now, the wrestler can indulge in being a mom for the first time, as she and Artem welcomed their bundle of joy, and they "couldn't be happier."
Announcing the wonderful news on social media, Nikki shared that she gave birth to their son on August 31 alongside the cutest close-up picture holding his tiny hand. Congratulations!
Please fill in your e-mail so we can share with you our top stories!