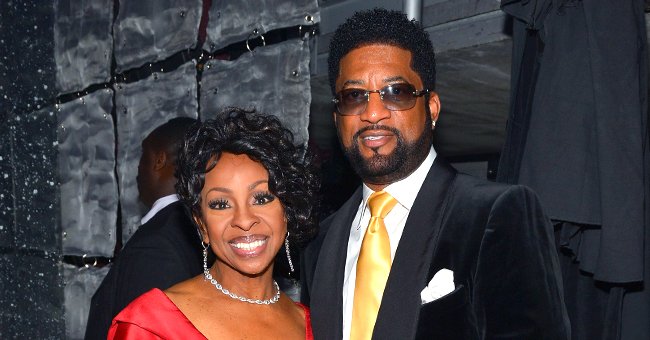 Getty Images
Gladys Knight's Husband William McDowell Shows off His Clean and Crisp Outfit in a New Photo
William McDowell, the husband of legendary soul singer Glady's Knight, looked handsome as he sported a casual look while dressed in a button-down shirt and jeans.
Glady's Knight had been married three times before she found lasting love in her 19-year-marriage with William McDowell.
When the legendary singer hits the stage, her husband is never too far behind as one of her biggest supporters. The couple is often pictured together at many of her events.
The COVID-19 pandemic has shifted the lifestyles of many people including McDowell. Recently, he was feeling a little nostalgic about the days he would accompany his beautiful wife to star-studded events.
In a very candid post, McDowell questioned if life would ever resume to what it once was. Along with a throwback photo, he shared an image of himself and Knight looking stunning at an event as they posed in formal ensembles.
While McDowell embraces his new normal, he also took some time out to pamper himself by getting out of the house to enjoy a day of relaxation at a resort.
It wasn't the formal event he had been reminiscing about only days earlier. However, going to the resort was worth the experience as McDowell wrote in his caption, "feeling fresh."
McDowell looked handsome as he posed by the entrance of the resort wearing a white button-down shirt and jeans. He accessorized the look with a yellow watch, black hat, and tinted sunglasses.
One fan commented on how refreshed McDowell looked and said, "free as a bird God is good!" Another person added, "you look happy!" His outfit was a hit with one fan who responded with a thumbs-up emoji.

A fan commented on a photo of William McDowell standing outside the entrance of a resort | Source: Instagram.com/fortuneandmind
Knight and McDowell live in Canton, North Carolina. The small town has such significance to him that he once admitted in an interview with USA Today that Canton is one of his favorite places. He said:
"If I had the choice between Beverly Hills or growing up [in Canton], I would pick that [Canton.]"
The couple has spent years investing over a million dollars into rebuilding many properties such as school properties and community centers in Canton.
In July 2020, Knight and McDowell donated a trailer loaded with personal protective equipment for health care workers on the frontline of the pandemic.
Please fill in your e-mail so we can share with you our top stories!