'Black-Ish' Star Marsai Martin Flaunts Her Natural Hair & Beauty in Early Morning Selfies
Marsai Martin showed her morning face in a new series of snapshots and her goofy looks were nothing short of gorgeous as she shared to the delight of admirers.
Multi-talented teenage star Marsai Martin never misses a beat when it comes to flaunting her sense of style and her morning face is no exception.
In a recent Instagram update, Martin showed off her morning glam as she displayed goofy expression while rocking a dapper outfit.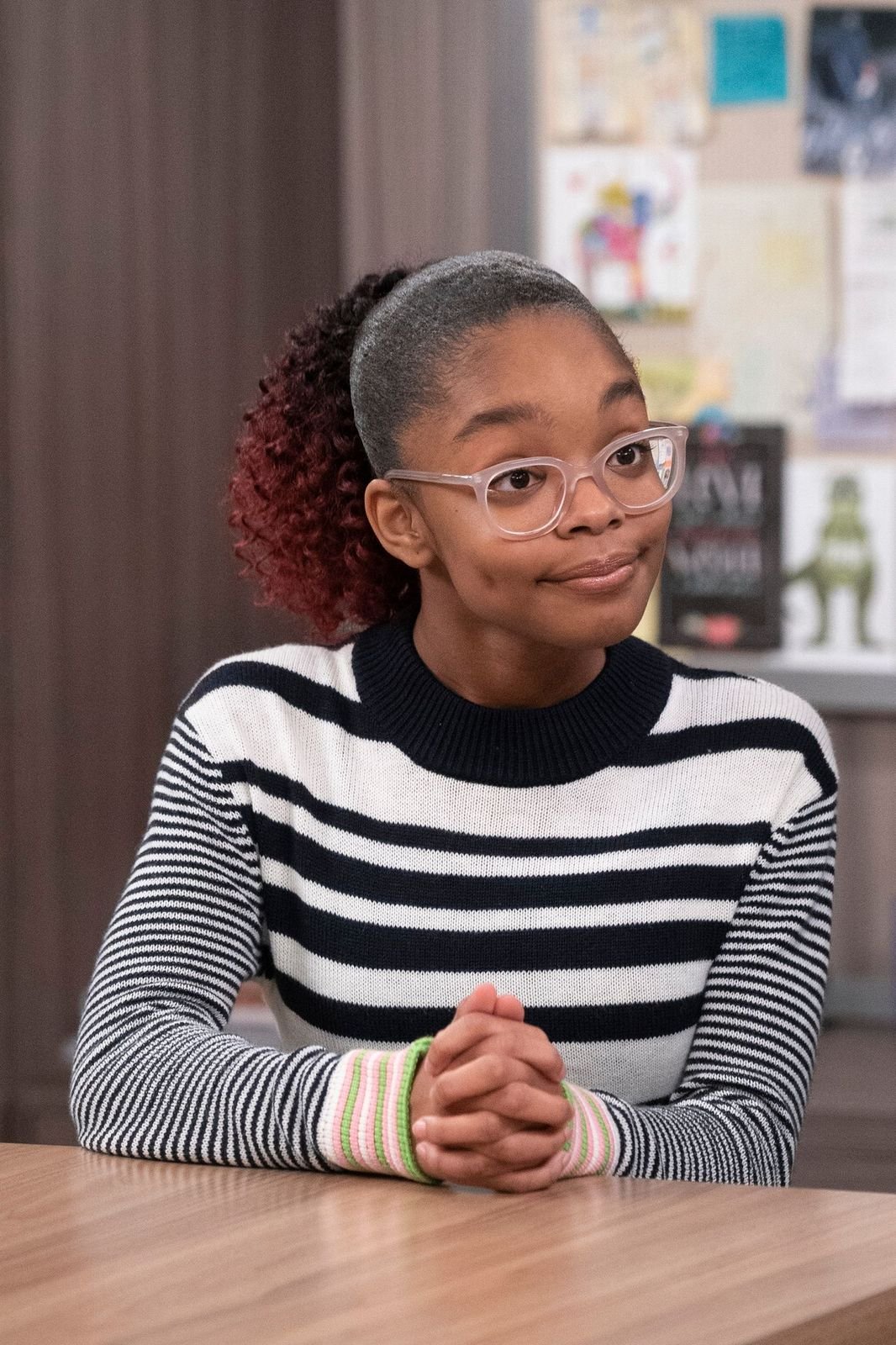 MARSAI SLAYS MORNING LOOK
Martin served elegance and poise as she laid on her bed rocking her ombre tight curls and signature clear glasses. Her face was done up in subtle makeup while she rocked a white crop top tied at the front.
While Martin informed fans that she took the snapshots as early as 6:42 am, she showed off a section of her room which boasted minimalist decors.
From the corner of the photo, a Beyoncé portrait stood gracefully while Martin channeled the music star as she struck flattering poses. 
FANS WERE LOVESTRUCK
It is no doubt that Martin's fans are usually enthralled by her upscale fashion and her morning selfies were no less effective as followers took to the comments. A fan lightly asked her in admiration: "Literally, Why are you so perfect?"
Martin, who recently attained a position on the Forbes 30 Under 30 list for entertainment, is a nine-time NAACP Awards winner.
Another fan fawned, "It's the hair for me!" A third admirer agreed, "Your hair looks gorgeous." A fan alluded to the Beyoncé picture and declared that her taste was "immaculate." More admirers could not help being charmed by the teenager's sense of style!
MARSAI'S UPDATES 
It's been a long line of milestone achievements for Martin, who flawlessly delivers the role of Diane Johnson in "Black-Ish." Once again, fans were excited after she landed a hosting gig for the new Quibi talk show. 
Martin will host "The Tiny Talk Show," produced by Art & Industry. The show will be the smallest talk show as opposed to the regular talk shows on TV.
It will also air on mobile devices. On her Instagram, the teenage celebrity shared the news with fans. The show's premiere is yet to be announced.
MORE THAN A BREWING STAR 
Right from being a tiny tot, Martin always knew what she wanted to be and evidently, going for it is not a problem for her.
Once in an interview, the 15-year-old mentioned that she knew right from childhood that she wanted to be a "legend." It is safe to say that she is well on her way.
Martin, who recently attained a position on the Forbes 30 Under 30 list for entertainment, is a nine-time NAACP Awards winner and a young actress who doubles as an executive producer.