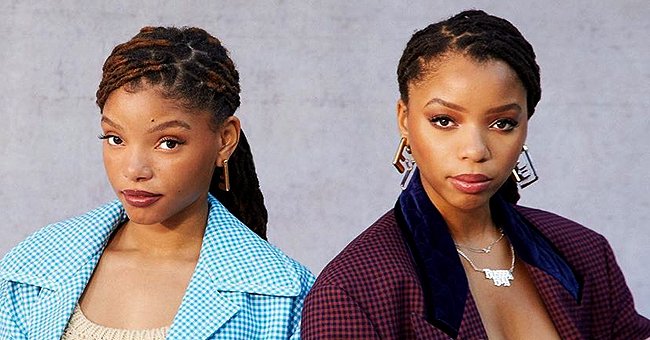 instagram.com/chloexhalle
Fendi Taps R&B Duo Chloe x Halle as Newest Faces of Their #MeAndMyPeekaboo Campaign
Sisters Chloe and Halle Bailey continue to make waves in the fashion industry even while on quarantine. International brand Fendi tapped the R&B duo, Chloe x Halle, as the newest faces of the #MeAndMyPeekaboo campaign.
On July 29, the brand posted on Instagram a video of the siblings, in a fashion campaign that features the tight sistehood of Chloe, 22, and Halle, 20. Fendi said:
"Working side by side as sisters is truly a blessing."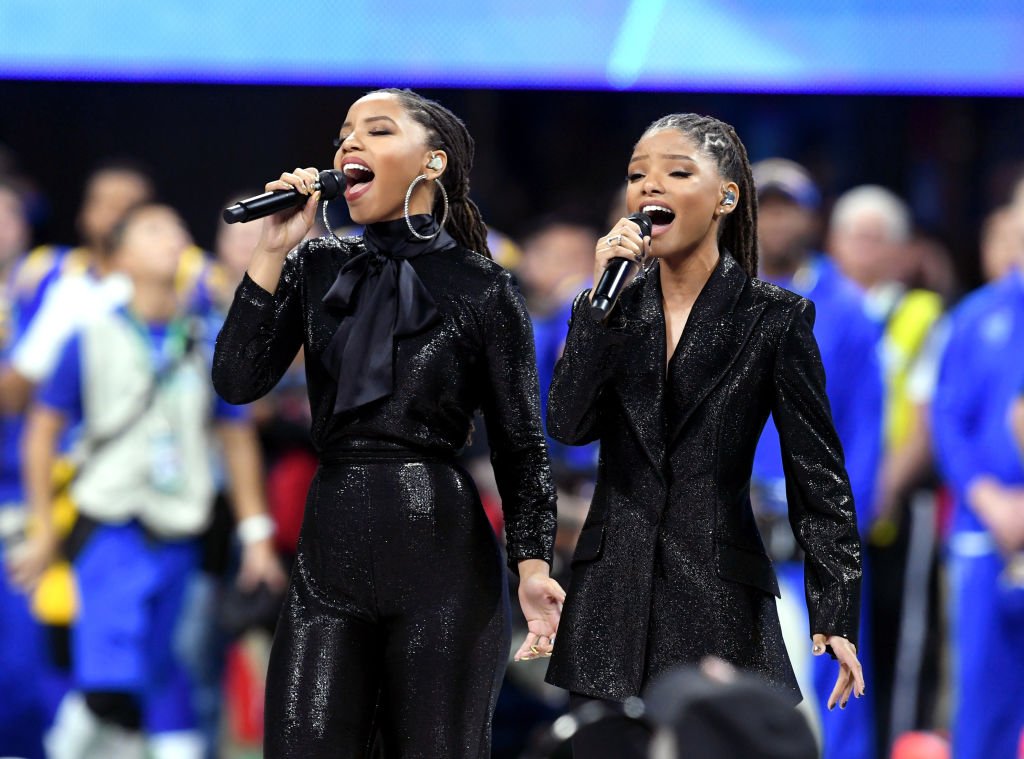 Chloe and Halle Bailey during their 2019 performance in Supebowl LIII. | Photo: Getty Images
The Grammy-nominated sisters have earned a lot of praise from fans and from their colleagues in the music industry. The duo, known for their stunning vocals, unleashed their creativity in the video.
The Italian brand gave them the freedom to conceptualize the shoot. The sisters are thankful for the brand as they had fun doing the shoot around their tennis court and swimming pool. Chloe said:
"My favorite part of the shoot was putting the purse in the water, and then still being able to use it now, because it's dry and all right."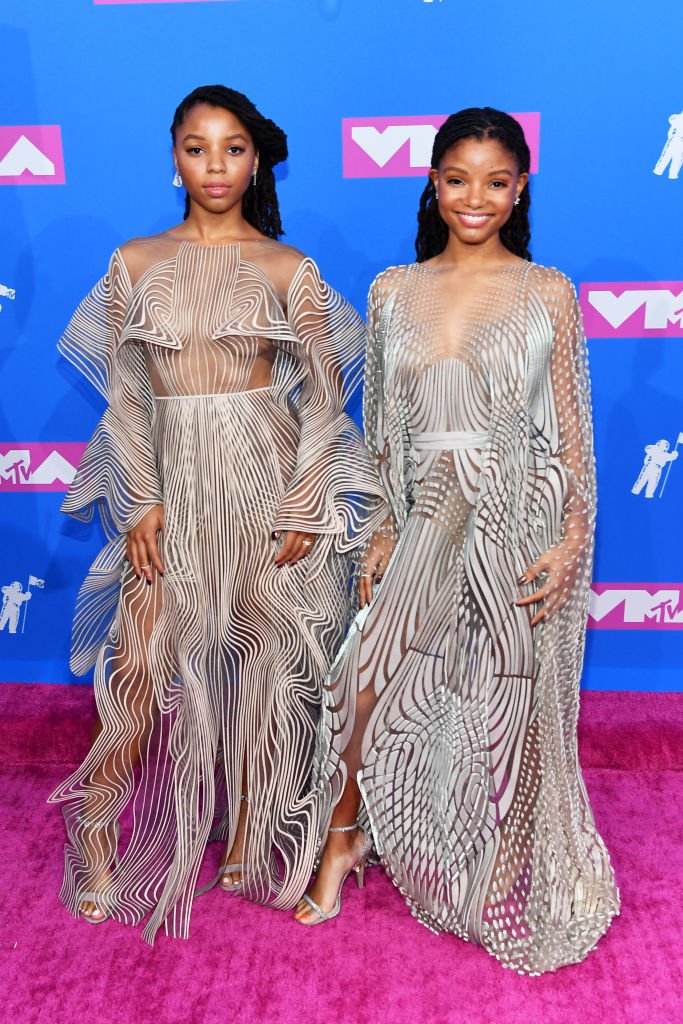 Chloe x Halle during a 2018 event in New York City. | Photo: Getty Images
Chloe also said they like the Peekaboo bags as these can be paired with anything. The curated video shows the sisters dressed in blue and white long dresses, heeled loafers, printed blazers with layered necklaces, and chunky belts.
What makes the video more appealing is that their song, "Busy Boy," from their second album, "Ungodly Hour" was used as a background song. The song matches the theme of the Peekaboo purses - flirty with a dash of femininity.
"Ungodly Hour" is the duo's critically-acclaimed album. Released on June 12, the album made it to the Billboard 200 charts.
Aside from the video Fendi shared, the sisters also posted on Instagram their latest photo. In the July 30 photo, Chloe and Halle, who have 3.3 million Instagram followers, are seen wearing light blue and plum-colored suits from the popular luxury brand.
The picture was shot by Julian Dakduok. Many fans of the Bailey sisters were thrilled to see them thrive not just in music but also in the fashion world.
Many of their followers on Instagram sent heart-faced and fire emojis describing the Bailey sisters as beautiful and amazing. "Stunning as usual!" one fan commented.
Before Chloe and Halle ventured into music, they rose to fame by appearing in minor roles in movies. They appeared in "Fighting Temptations" in 2003, "Let It Shine" in 2012 and on the TV series "Grown-ish" in 2018.
While doing minor movie roles, they started filming their YouTube covers which include Beyoncé's song "Pretty Hurts." They were soon discovered by Beyoncé through her company, Parkwood Entertainment, which paved their way to stardom.
The siblings earned Grammy nominations for "Best New Artist" and "Best Urban Contemporary Album" for their first 2018 album, "The Kids Are Alright."
Meanwhile, Tina Lawson defended her daughter, Beyonce after online critics accused her of cultural appropriation for her upcoming film, "Black Is King." She revealed that Beyonce and her creative team are African, who took the time to study African costumes.
She posted screenshots from two individuals that are part of her daughter's film, who came from Ghana and Nigeria. She said Beyonce wants to use her platform to change the narrative of slavery depicted in African-American culture by celebrating Black people as royals in her film.
Please fill in your e-mail so we can share with you our top stories!