How Meghan McCain Paid Tribute to Her Late Dad John's Supporter Wilford Brimley Following His Death
On Saturday, television show co-host Meghan McCain took to social media in a lengthy post to pay tribute to an actor who happened to be her late father's supporter.
Meghan revealed on Instagram how "very sad" she was to hear about actor Wilford Brimley's passing. She went on to explain how Brimley had been her late father, John McCain's "very early and passionate supporter."
"The View" co-host recalled how she'd been lucky enough to spend some time with Brimley on the campaign trail. She shared how one of these trails included the "No Surrender" bus tour which was held in New Hampshire.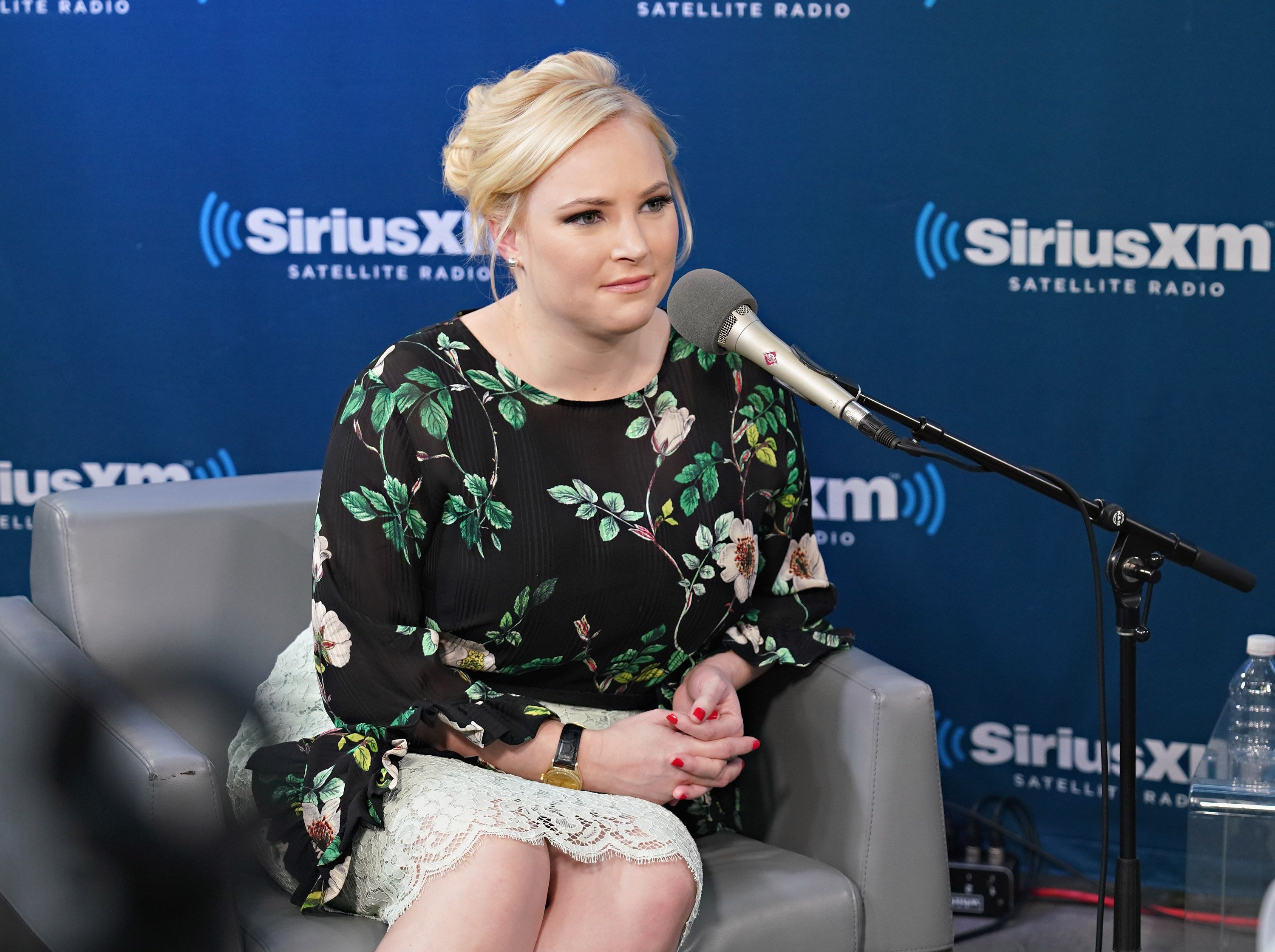 MEGHAN'S MEMORIES WITH WILFORD
The special event was attended by Brimley's fellow veterans as he was also a marine. She also added: "I am sending love, prayers and strength to his family, friends and loved ones."
Meghan shared how she was "filled with gratitude" for her "family's wonderful memories and experiences we shared with him." She noted how amazed she always was knowing Brimley started off as a blacksmith and a ranch hand before finding fame as a Hollywood actor.
RIP that remarkable American character actor #WilfredBrimley star of blockbuster 80s comedy Cocoon and its sequel as well as The Firm, The Thing, Ten to Midnight and many many more. A warm, measured screen presence who always elevated his material. Always a joy to watch. pic.twitter.com/be4E0RdAIN

— JONATHAN SOTHCOTT (@sothcott) August 2, 2020
NOTING HIS CONTRIBUTIONS
The television personality concluded her post by revering the late star as "a true original, a patriot and an iconic performer." She added that his "contributions to American film and culture" would "never be forgotten."
Meghan included a photo of her father and Brimley together. Brimley was 85 when he died on Saturday morning after being hospitalized in St. George, Utah.
#BREAKING Actor/Spokesman Wilfred Brimley has passed away at age 85. #RIP pic.twitter.com/52OzeNkUes

— Joshua Crompton (The National Desk) (@PhillyNewsGuy) August 2, 2020
WHY WAS HE AT THE HOSPITAL
The "Cocoon" actor had been in the hospital's intensive care unit (ICU) receiving treatment for medical problems. Brimley was also on dialysis.
RIP to Wilfred Brimley whose most underrated role may just be showing up at the end of "Absence of Malice" knocking heads and stealing scenes. https://t.co/2bAvIK85WV

— Rich Eisen (@richeisen) August 2, 2020
A MAN WITH A TENDER HEART
His manager, Lynda Bensky, had this to say about him: "Wilford Brimley was a man you could trust." She noted how he would say what he meant and had "a gruff exterior" but "a tender heart."
Wilfred Brimley, who played "Pop" in "The Natural" has passed away at the age of 85. pic.twitter.com/emUDBL4YnJ

— Brad Logan (@BradLoganCOTE) August 2, 2020
"ONE OF A KIND"
Bensky shared how she was "sad" that she would "no longer get to hear my friend's wonderful stories." She went on to describe him as "one of a kind."
HIS ADVERT APPEARANCES
Other people might recognize him from the films "The Natural" and "The Thing." Or adverts for Quaker Oats and the American Diabetes Association.