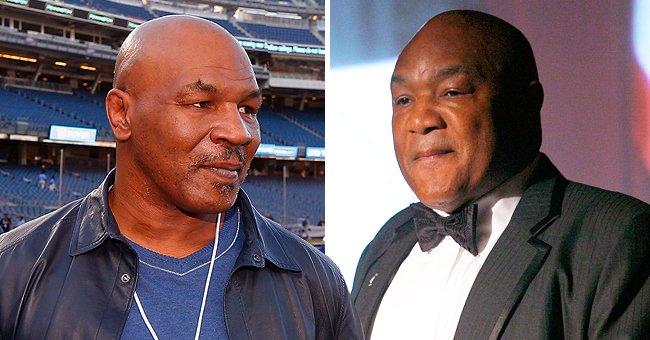 GettyImages
Mike Tyson Responds to George Forman's Concerns about His Upcoming Match against Roy Jones Jr
Ring Legend George Foreman has been vocal about his concerns after hearing the news of a future fight between boxing champions Mike Tyson and Roy Jones Jr. However, Tyson has told Foreman not to bother or worry himself.
George Foreman, Mike Tyson, and Roy Jones are all experts in the art of boxing. Foreman, 71, fought until he was 48. His heavyweight championship title was earned at age 45.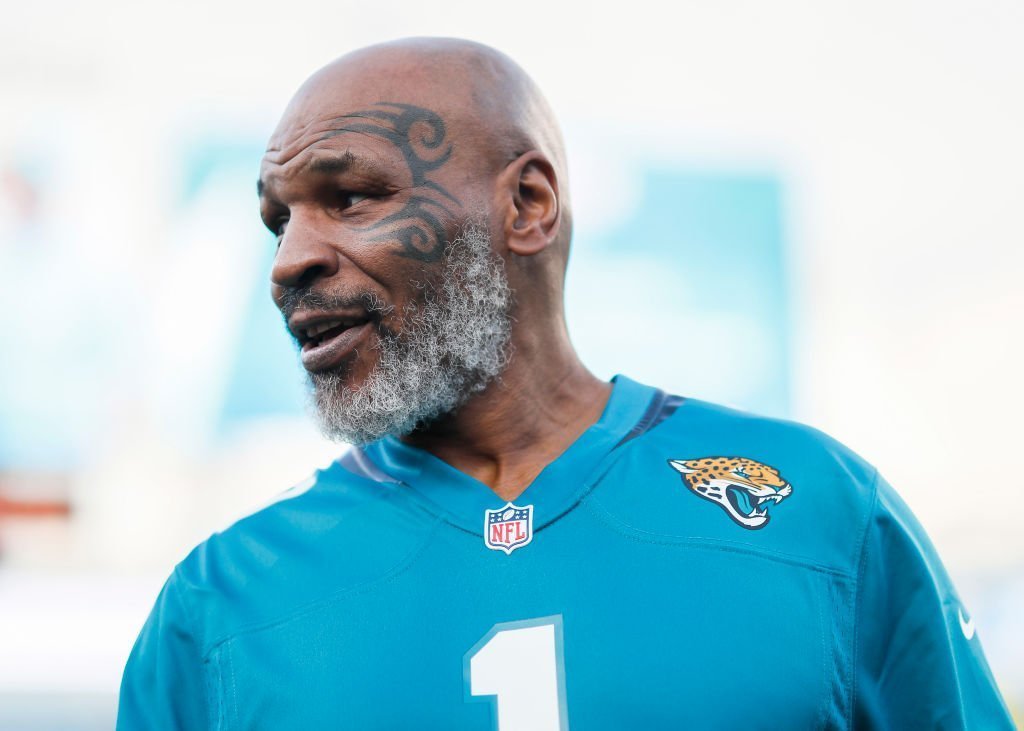 Mike Tyson at TIAA Bank Field in Jacksonville, Florida on September 19, 2019 | Photo: Getty Images
Now at age 54, Tyson has been scheduled to fight with 51-year-old Jones at an eight-round exhibition fight, and Foreman thinks it is not a palatable idea.
Words from the California State Athletic Commission clarified that the fighters would not engage in any form of ferociousness.
Reportedly, Andy Foster, the president of the Commission, clearly explained that the men would only bust some moves around the ring for their fans to appreciate them once again.
When a media outlet caught up with Tyson, he made a counter-statement and commented on Foreman's worries.
"This is search and destroy, and I'm looking forward to recapturing my glory. If the opportunity comes, I'm always looking for it... Don't worry about us."
Both Tyson and Jones are scheduled to fight in September. This would be Tyson's first match since 2005 when he lost to Kevin McBride.
While he affirmed that he would give his best in the ring for his glory, Tyson also explained that he is a fighter and he would hurt any opponent he meets in the ring.
He further established that his rival is equally a professional and that handling themselves during the game won't be a problem.
Jones has not been mute on the issue. The 51-year-old revealed that he expects his opponent to come fully prepared but if there's an opportunity to win, he will go for it.
Although Foreman feels that both men did well by coming out, he maintains that a fight is not the best bet. A source revealed that Foreman highlighted one of the reasons for his retirement to be the need to stay mentally and physically fit.
Now he is advising the men not to go ahead but still believes that they won't buy into it. Anthony Joshua, a younger boxer who has earned the love and respect of many due to his flawless delivery of the sport, also commented on the news by advising the men not to get too absorbed in the fight.
Please fill in your e-mail so we can share with you our top stories!