Kevin Hart's Pregnant Wife Eniko Shares a Gorgeous Selfie Flaunting Her Natural Curly Hair
Eniko Hart shared a photo of herself on social media, showing off her natural hair. She is set to deliver her second child with her husband, Kevin Hart soon but she has not let pregnancy affect her style.
Eniko Hart is enjoying her second pregnancy, or so it would seem, judging from her recent social media activity. On Friday, the aspiring model shared a lovely selfie with her 3.3 million Instagram followers.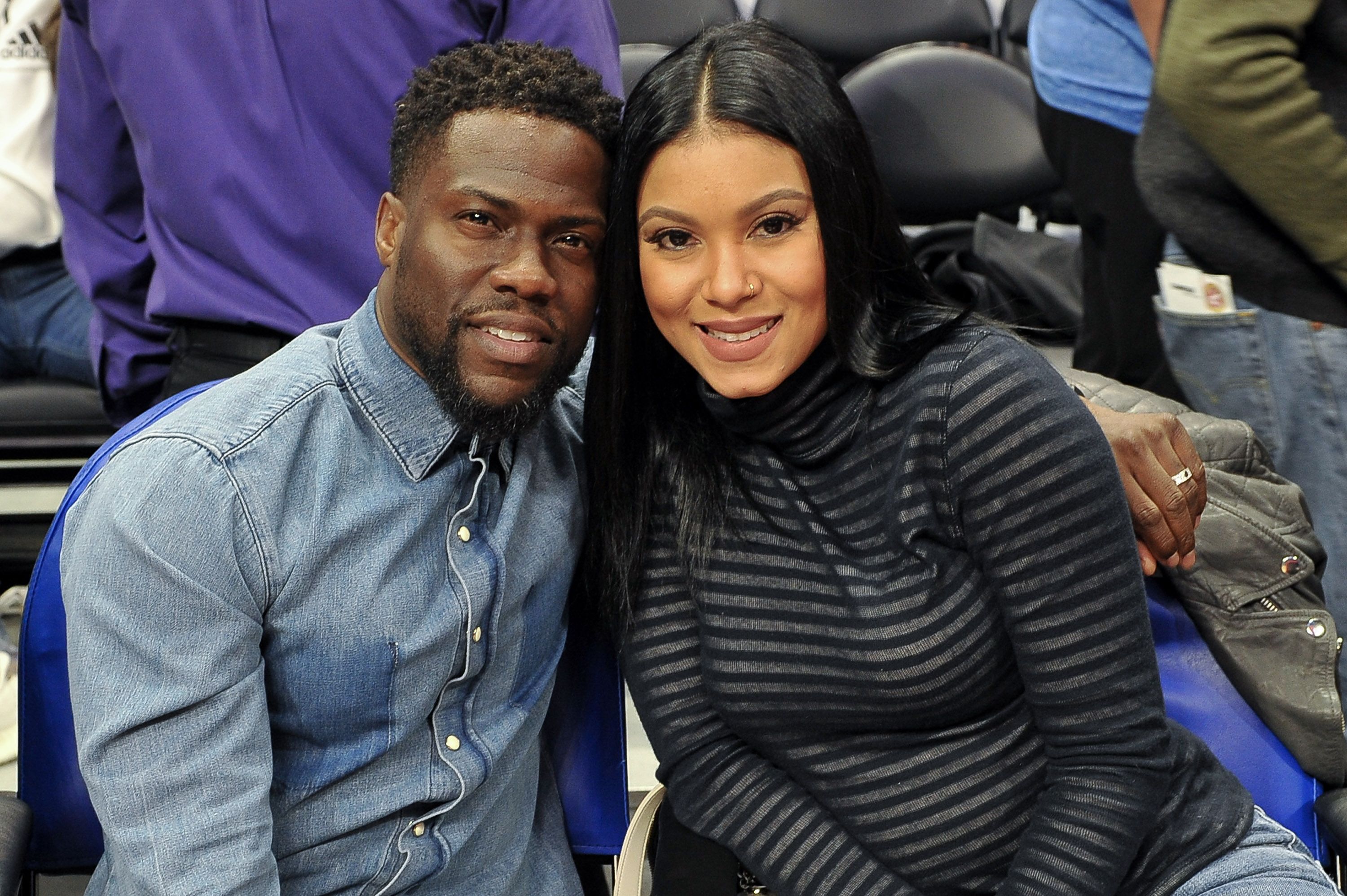 Eniko looked pretty in pink lipstick as she stared at the camera while in her car. The Instagram fashionista wore a cute blue strapped top and showed off her natural wavy hair which covered almost half of her face.
The 35-year-old then captioned the photo, claiming that due to her "Leo" Zodiac sign, she tends to glow particularly well in the summer. She remarked,
"I come alive in the summer time. ?♌️"
Fans fawned over Eniko, affirming that she indeed looked amazing. They showered the Baltimore native with compliments and showed solidarity for the "Leo" zodiac sign — which is shared by people born between late July and early August.
Other fans commended the model's hair which looked lovely and completed the cool look for the expectant mother. Her baby bump was not visible in the shot.
Kevin recently shared a "ghetto" photo of Eniko that might get him in serious trouble.
Nonetheless, Eniko is notorious for sharing photos of her ever-growing bump. Ever since going into isolation with her famous husband, Kevin Hart, and their children, Eniko has periodically posted photos revealing the development of her unborn child.
Eniko and Kevin already have a son together who they welcomed in 2017. The comedian also has two children; Heaven and Hendrix, from his former marriage to Torrei Hart.
The duo is now set to add a daughter to their lovely family. Kevin recently shared a candid photo of his wife, showing her without any make-up as she let loose in some comfy shorts.
The 41-year-old poked fun at his wife before admitting that he might get in trouble for the post. Luckily, Eniko thought the image was funny as well.
Despite enjoying every moment of her pregnancy, Eniko has admitted that her third trimester has taken its toll on her agility.
She claimed to have slowed down in recent months but is enjoying her increasing love for the color pink while looking forward to meeting her latest bundle of joy!