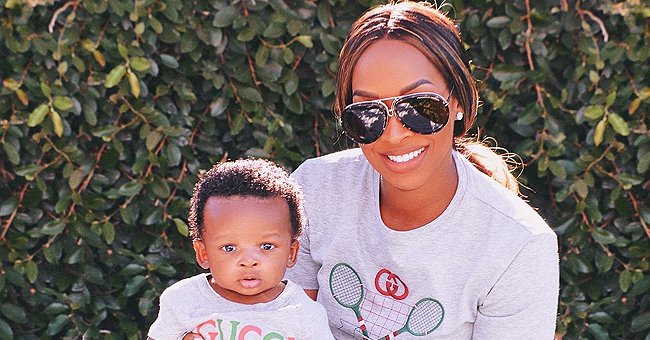 Instagram/malika
E! News: Malika Haqq Shares Update on Son Ace Amid Quarantine — Learn Interesting Details Here
Malika Haqq seems excited about motherhood and the new mom recently shared an update on her son's well-being amid quarantine.
Malika Haqq became a mother a few months ago and while some first-time moms may find it hard to adjust to the compelling responsibilities associated with motherhood, she appears to be doing just fine.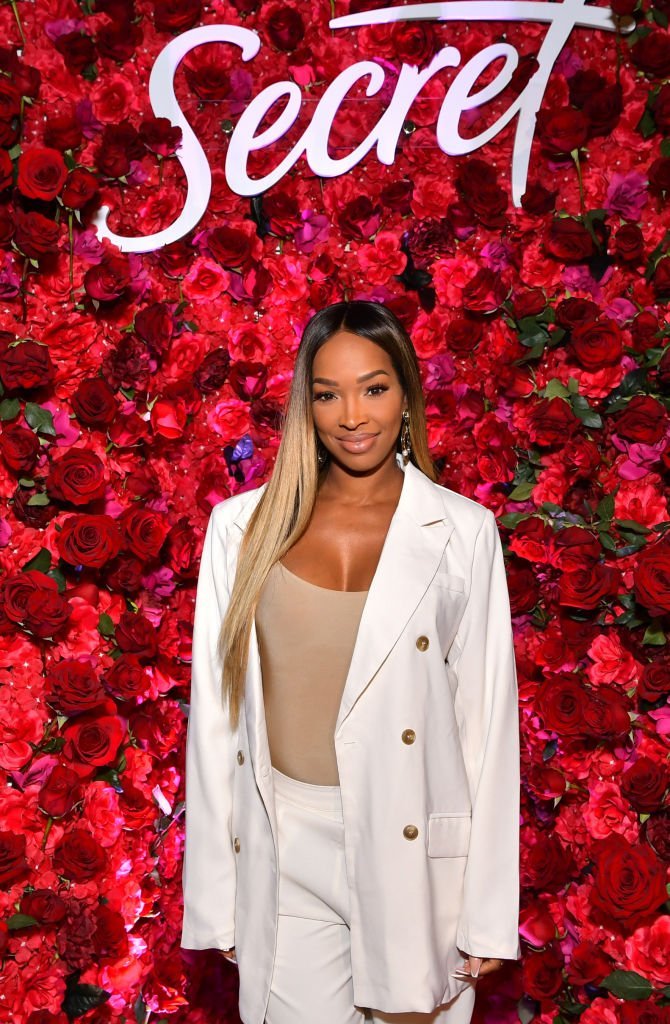 Malika Haqq poses during the launch party for "Secret with Essential Oils" on October 1, 2019 in Beverly Hills, California. | Source: Getty Images
On her Instagram handle, the celebrity mom who has an amazing number of followers shares uploads to show her online audience that all is well with her and the young blood, Ace Flores, whom she shares with a former partner, O.T Genasis.
Recently, the mother of one candidly explained how motherhood has been, especially since it came when the world dynamics changed and movements were restricted following the novel coronavirus pandemic. She said:
"...Although, I was always going to take a maternity leave, for lik [...] four months of Ace's life [...] It actually allowed me to just spend time with my son."
Haqq detailed that for someone with a workaholic behavior, she is doing incredibly concentrating on bonding with her child without getting worried about work or anything else.
Several states in the country suffered lockdown since March. This had an effect on Haqq, who expressed that there have not been friends around, especially friends with babies that can play with her child.
Reportedly, the women have made it a ritual to spend some family time together every Sunday.
The on-screen diva expressed her hurt and stated that she feels grateful to have a healthy son and a happy family.
While friends may be absent, the new mom is blessed to have a supportive twin sister, Khadijah Haqq McCray, who is married with twins. During the same interview, McCray was present and had a few things to throw in. She said:
"Having my kids [...] do school from home, kind of throw [sic] a wrench in all my plans to kind of really always be in Malika's face and her business."
Despite the difficulty, the sisters have found ways to spend time together as a family, and McCray does not seem to be backing down in her quest to be around her twin. Reportedly, the women have made it a ritual to spend some family time together every Sunday.
Luckily for Ace, he has more than enough love from family members that he does not always see. His dad, rapper O.T Genasis appeared excited to show him off shortly after his birth.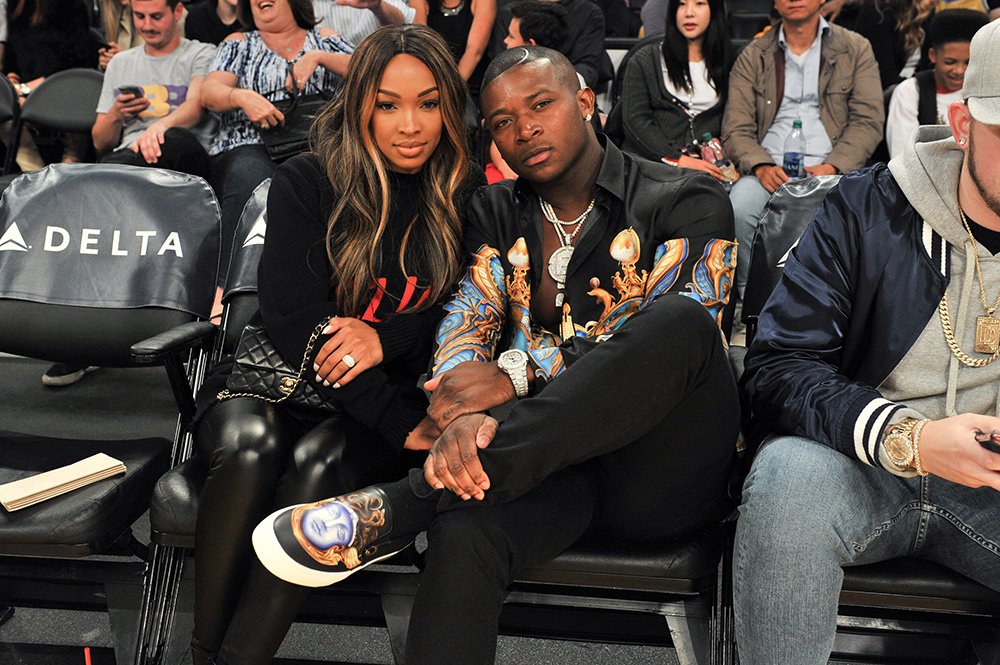 Malika Haqq and O.T. Genasis at a basketball game between the Los Angeles Lakers and the Chicago Bulls on November 21, 2017. I Image: Getty Images.
The former lovers were together for two years before confirming their separation last year in July. This, however, did not affect their friendship as the rapper stuck by Haqq all through her pregnancy.
Now, both parents are passionately co-parenting their son and thankfully, Ace has his loved ones around regardless of the quarantine.
Please fill in your e-mail so we can share with you our top stories!