Malika Haqq Dotes on Adorable Son Ace as He Flashes Sweet Smile in a New Picture
 The actress and TV personality has been embracing her favorite role to date as the mother of three-month-old son Ace Flores, shared with her former boyfriend, rapper O.T. Genasis.
Since Ace arrived, Malika Haqq, 37, has regularly taken to her Instagram feed to share her excitement about becoming a mother, and when Ace made his debut on her page, she described her time with him as the "best week of [her] life."
Ever since then, Ace has been a regular feature on his mother's social media, and the "Entourage" actress recently took to her Instagram stories to show us what a happy baby Ace is with Haqq's loving ways.
In the since-deleted image, little Ace can be seen donning an adorable smile and wearing an onesie with the logo of Play-Doh on it. A written message added to the picture read: "Love of my Life."
WELCOMING ACE
Haqq and Genasis' son was born on March 14, 2020, and his name was revealed to be Ace Flores (Genasis' real name is Odis Flores) on both parents' verified Instagram accounts.
Haqq posted a photo of the newborn's tiny hand resting in his mother's and Genasis' palm, and she captioned it with the baby's full name and date of birth.
Genasis was more revealing in his announcement, and he posted a beautiful up-close portrait of baby Ace, captioning it, "Ace, I love you."
In the earliest days of Ace's life, Haqq posted a picture of her baby every time he turned another week, and by week 3, she admitted to falling "dangerously in love" with her son.
BREAKING UP AND CO-PARENTING
Two months after breaking up with Genasis, Haqq surprised everybody with a mysterious announcement via Instagram. While she revealed she was expecting her first baby, she kept the identity of the father to herself.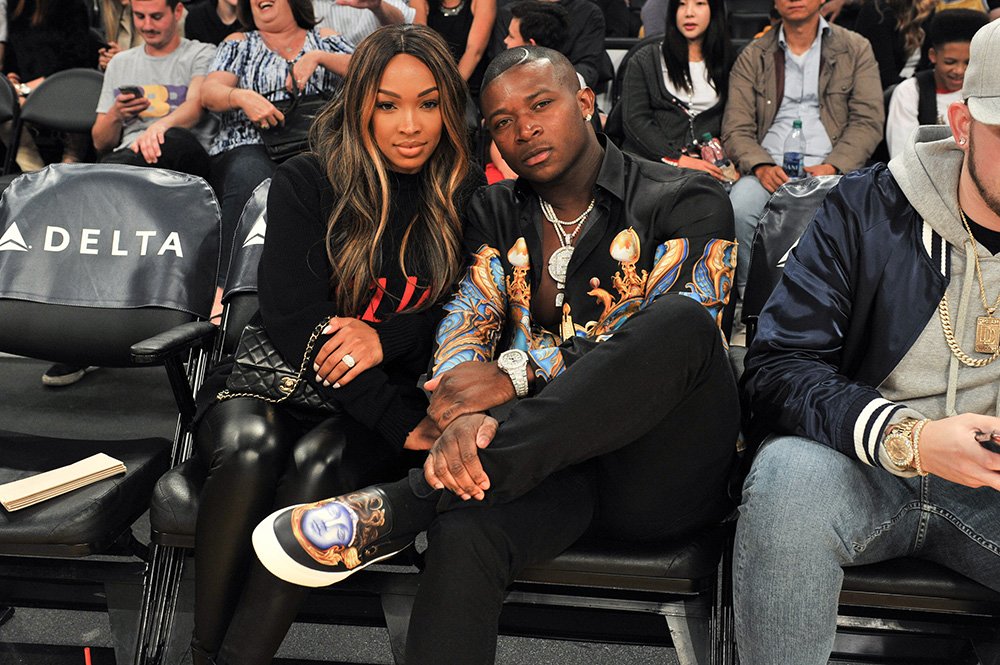 Following the announcement, Haqq granted People magazine an interview where she said she was expecting her baby in March 2020. Still, she refused to reveal the father's identity.
The mystery couldn't go on for too long after the announcement, and, anyway, the truth about Haqq's baby daddy wasn't hard to guess: her ex-boyfriend Genasis.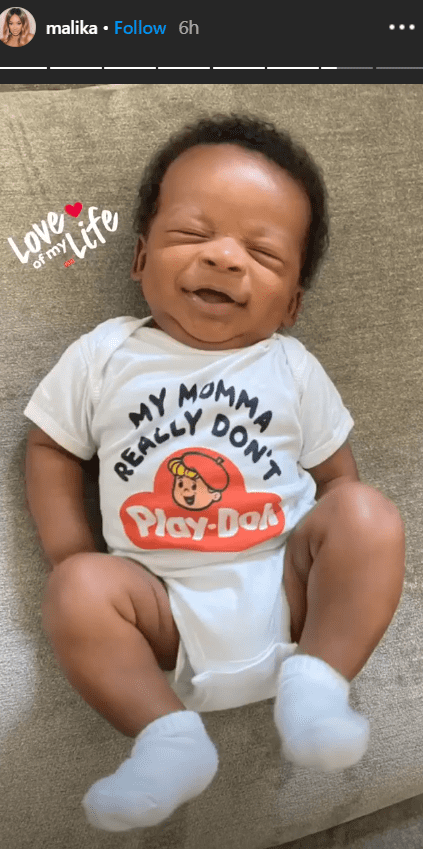 Soon after confirming what everyone imagined, Haqq shared -- in a since-deleted Instagram post of Genasis and her side hugging and smiling during their baby shower -- that despite not being together anymore, they had decided to be friendly co-parents.
Haqq went on to say that Genasis accompanied her to every doctor's visit since he learned about the pregnancy. She made it clear that she wanted her ex to be present in their child's life.