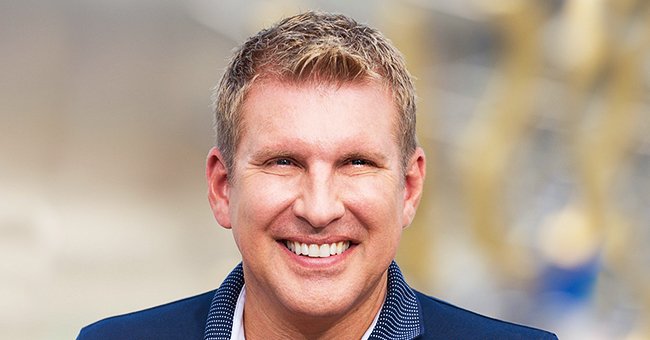 Getty Images
Todd Chrisley Proudly Shares a Selfie of Son Chase with His Girlfriend Emmy –– See the Gorgeous Pic
"Chrisley Knows Best's" Todd Chrisley is a proud father in a recent Instagram post showing off his 24-year-old son, Chase, and his girlfriend, Emmy Medders.
Reality Television star Todd Chrisley recently showed a tremendous amount of support to his son, Chase, who is 24 years old. The "Chrisley Knows Best" star shared a beautiful picture of Chase and his girlfriend, Emmy Medders and wrote,
"And God continues to show up and show out ..????"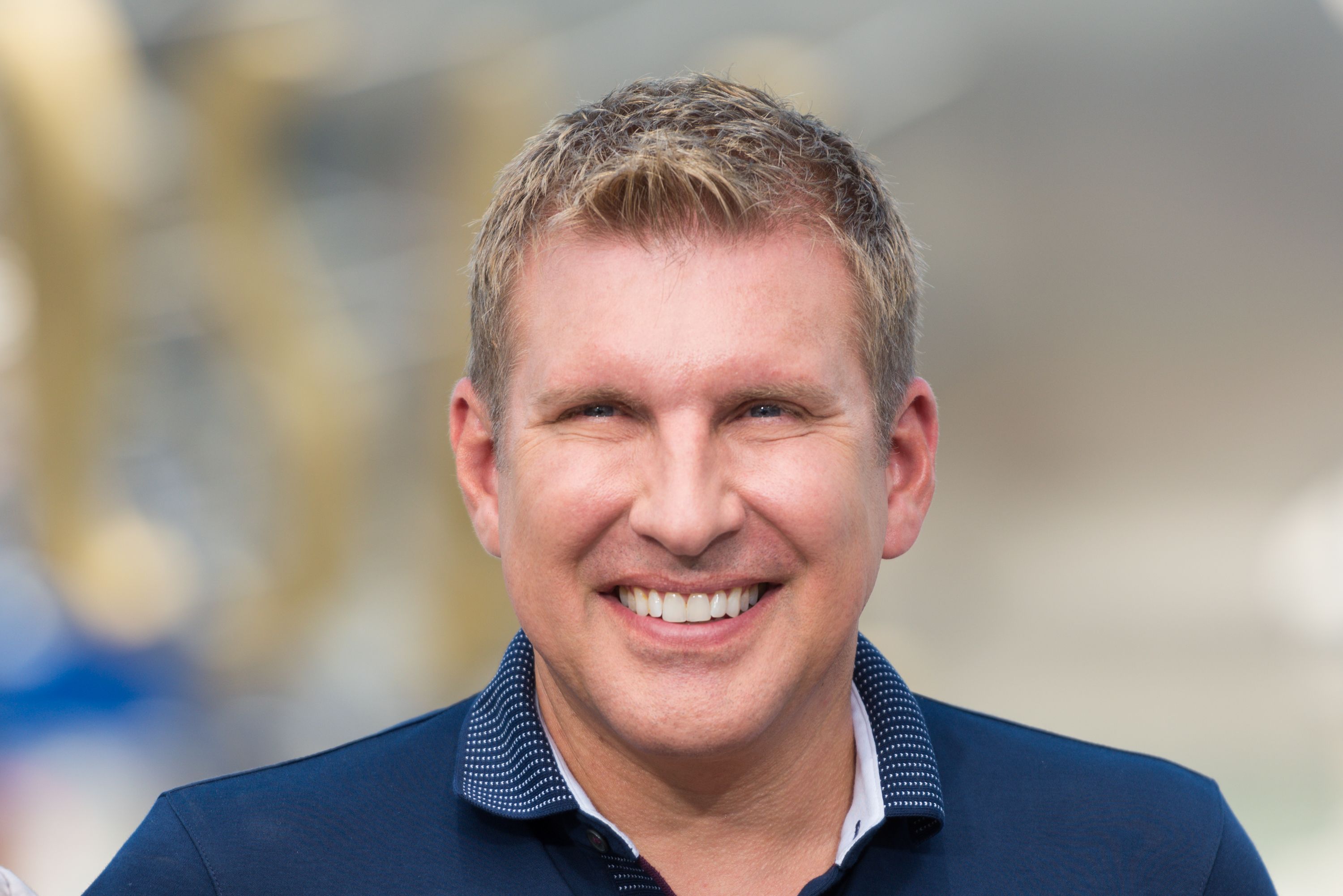 Todd Chrisley at Universal Studios Hollywood in Universal City, California in 2017 | Source: Getty Images
The sweet lovebirds were cozied up together affectionately with Chase giving a small smile to the camera, and Medders showed off her pearly whites with her hand loving touching his neck.
Chrisley's fans and followers acknowledged that the two looked perfect together and seemed perfect for each other, leaving behind adoring words in the comments section.
The news of Chase's relationship with Medders was sprung up so suddenly that it is unclear when Chase broke up with his ex-girlfriend, Kayla Puzas.
Chrisley's proud dad-post came just about four weeks after the 24-year-old made his relationship with Medders Instagram official on July 5.
Chase posted a stunning picture of himself with Medders posing in a warm embrace and beaming with happy smiles on their faces. His simple emoji caption read:
"❤️"
Medders was wearing a beautiful blue polka-dotted summer dress layered with a cute denim jacket and white tennis shoes. Chase was wearing a casual gray shirt and white shorts ensemble with matching gray sneakers.
The 24-year-old's fans seemed surprisingly relieved that he had finally found someone to love and who loved him as well, commenting how happy they felt for him. Chrisley, the ever-present dad, also dropped a touching comment asking his heart to "be still" at the sight of the sweet picture.
Although the picture was Chase's first Instagram post with Medders, Medders already gave social media a test run with their budding romance on June 1 when Chase turned 24.
She shared a breathtaking picture of herself with her beau looking as radiant as happy as they seem to always look, and referred to him as her favorite boy.
Over the years, Chase has been known to have been involved with a number of ladies in somewhat public relationships. His first publicly-known girlfriend, Brooke Noury, was not a family favorite, and they eventually broke up.
His next girlfriend was Lindsey Merrick, who succeeded in earning his family's approval. Sadly, Chase and Merrick parted ways after two months, even with the family's support. His next popularly-known relationship was with Kayla Puzas.
With the news of Chase's relationship with Medders being sprung up so suddenly, it was unclear when he actually broke up with Puzas leaving many people wondering what happened with Puzas.
Although things seem to be going great for Chase at the moment, the 24-year-old did have a very low point in his life when he was reportedly charged with owing over $16,000 in back taxes.
With that behind, Chase looks ready to start his new love life with Medders by his side and with Todd Chrisley obviously rooting for them at all times.
Please fill in your e-mail so we can share with you our top stories!