Todd Chrisley's Father-In-Law Teaches Them How to Make 'the Best Piece of Barbeque' (Video)
"Chrisley Knows Best's" Todd Chrisley makes hilarious expressions as his father-in-law teaches his son how to make the perfect barbeque in an all-new video.
Todd Chrisley is known as a hilarious man who often gives the best expressions on his reality television show. The official Instagram account of "Chrisley Knows Best" recently released a new video in which Todd's father-in-law, Harvey Hughes, was teaching Todd's son, Chase, how to get their barbeque meat ready. The caption read,
"It's all in the dry rub technique ?"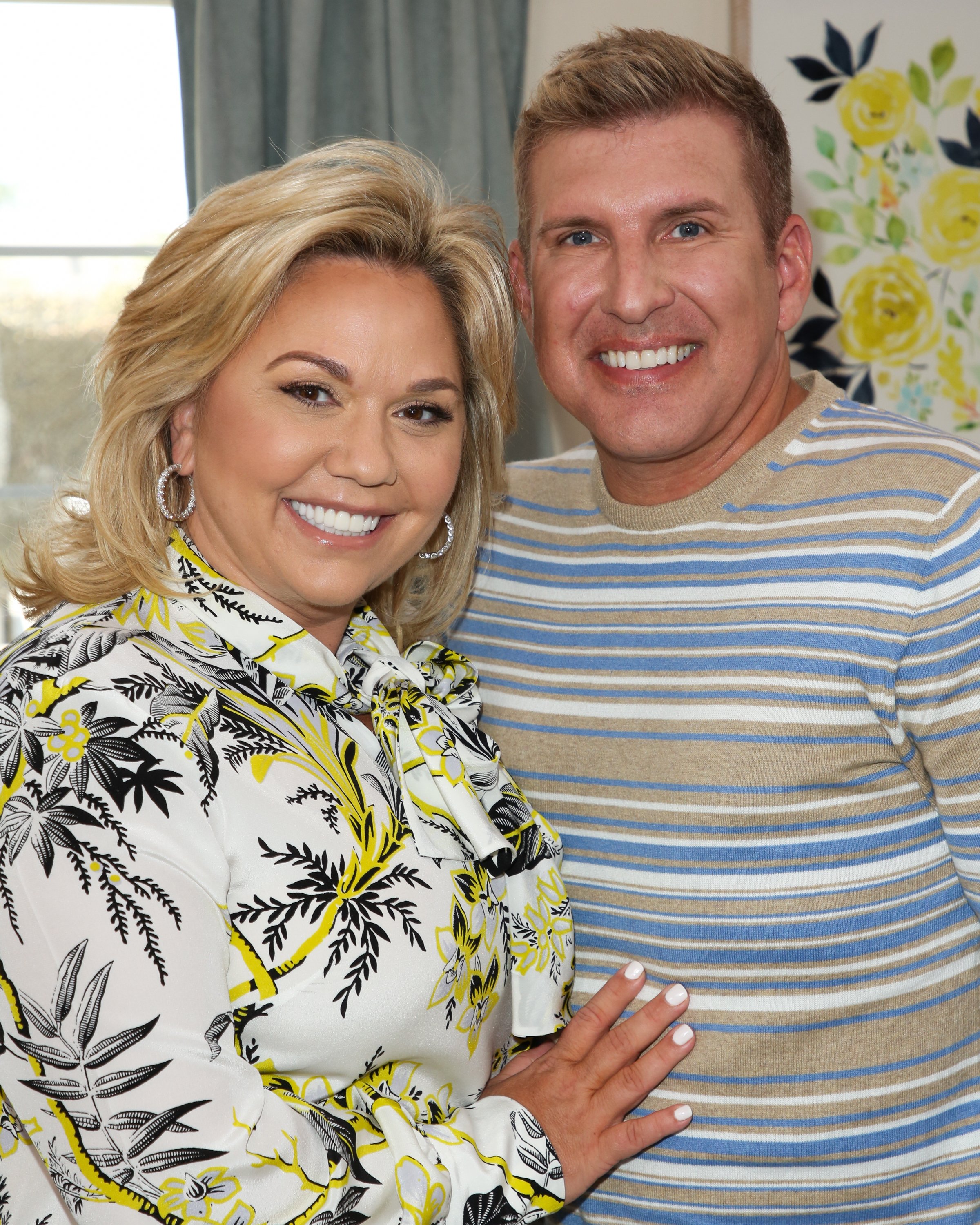 In the video, Hughes was standing beside his grandson Chase with a meat tray on the counter in front of them. Chase started rubbing the meat following Hughes' instructions to making "the best piece of barbeque" by gently and tenderly rubbing the seasoning into the meat.
Across the counter, Todd stood looking at the grandfather-grandson duo, looking at the way they were rubbing the meat in disdain. Hughes told the distraught Todd they would put some differences they had aside. Todd finally offered to help out and lend a hand. 
Hughes and Chase decided to let him wrap the meat with foil. Chase encouraged his dad, telling him that was the most important step, covering the meat so that the juices would not come out. Todd gave another unamused expression at his son's choice of words before laughing out loud.
Todd and Hughes' biggest disagreement was how they wanted to celebrate Todd's wife, Julie's birthday.
Harvey Hughes has never been a frequent feature on the USA Network reality series. Over the eight seasons of the show, viewers have seen a fair share of extended family members from Todd's side of the family, but his wife, Julie's extended family, have not been very prominent.
Hughes and his wife, Pam, welcomed their daughter, Julie in 1973 in South Carolina. The loving father and grandfather reportedly worked as a mechanic and later on, an assistant manager at Advance Auto Parts.
Five years after his daughter's birth and after his son, Julie's brother, Trey was diagnosed with a heart murmur, he decided to become a reverend. When the doctors saved his son's life, he decided to become a dedicated Christian even though he was not raised in the church.
Hughes became ordained in 1983 and has since remained in the ministry. Now 70 years old, he resides in Seneca, South Carolina, with his sweet wife, Pam.
With Hughes coming on board on the show to celebrate his daughter's birthday, viewers have seen father and son-in-law argue over pretty much everything, with the biggest disagreement being how they wanted to celebrate Julie's birthday.
Todd wanted a nice night out at a fancy restaurant for dinner while Hughes wanted the more traditional home-made barbecue approach. 
Both men remained staunch on their decisions leading to Todd referring to Hughes as the most stubborn, self-centered human being" that he had ever known.
Todd eventually backed down, and the episode ended with the family enjoying a nice home-made barbecue dinner prepared by Hughes, Chase, and Todd.
"Chrisley Knows Best" officially returned to screens on USA Network for their fans on July 9. The hilarious clash between Hughes and Todd came in the fourth episode, but thankfully, the men seem to be getting along in their own unusual way.