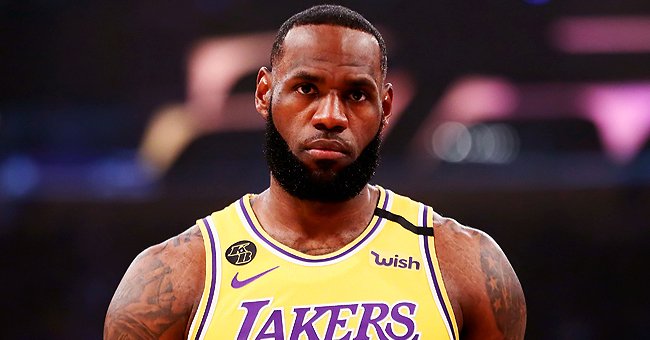 Getty Images
Check Out This Powerful Photo of LA Lakers Star LeBron James Kneeling during the National Anthem in a BLM Shirt
LA Lakers star LeBron is showing his support for the Black Lives Matter movement by kneeling during the national anthem. Check out the powerful photo now.
NBA stars have been showing their support for the Black Lives Matter movement and LeBron James has joined them in kneeling during the national anthem.
James was joined by Anthony Davis and the other players who all wore BLM t-shirts and knelt during the season opener last week.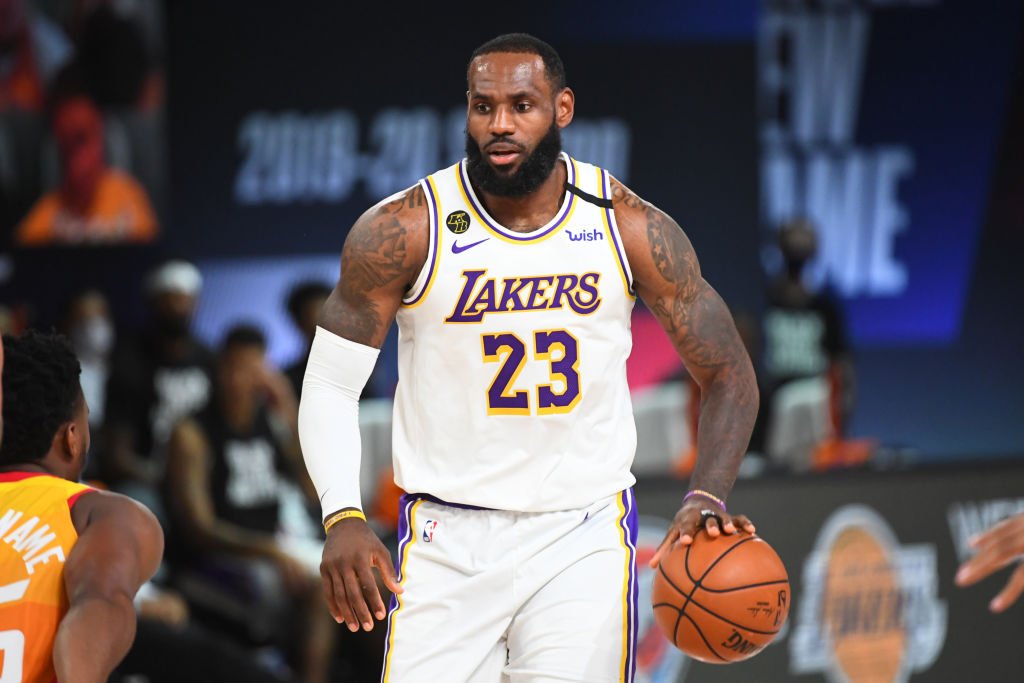 Lebron James, #23 of the Los Angeles Lakers handles the ball against the Utah Jazz on August 3, 2020| Photo: Getty Images
The LA Lakers star has been vocal about his support for the movement, telling reporters at the game that he hoped he had made Colin Kaepernick, who started the kneeling campaign, proud.
James also took to Instagram to share a photo of himself and teammates kneeling as he told fans he wanted to inspire others. He wrote:
"What's your purpose in life??? Create change, motivate and inspire others are some of mine! I just hope I continue to make y'all proud! Love you all!"
Following the death of George Floyd, James has been posting videos and images supporting the movement, including resharing a video showing Black Lives Matter painted on the street near the White House.
He has also been vocal against New Orleans Saints quarterback Drew Brees who has refused to kneel saying that it was disrespectful to the flag and those who served the country.
James said that the protests had nothing to do with the flag or soldiers.
James made it clear to reporters after the game that he supported Kaepernick who began the silent protests in 2016, facing a backlash that caused him to leave the 49ers.
Speaking to the press, James said that the protests had nothing to do with the flag or soldiers, adding that Kapernick had taken a stand when most refused to listen. He said:
"They refused to listen. I did! We just thank him for sacrificing everything that he did to put us in the position today, even years later, to be able to have that moment like we had tonight."
NBA commissioner Adam Silver has supported the players' choice to kneel saying that they would not be enforcing the rule that requires the player to stand during the national anthem.
With how active James is in society, particularly his work with the BLM movement, Terrence Moore of Forbes recently wrote a piece that suggested that the athlete could be the next person to run for president.
The article points out that at 35-years-old, the NBA superstar is eligible to run and compared him to former Baseball Hall of Famer Jum Bunning who became a senator.
However, it seems unlikely that he would choose this career path, and even if he did not, James has made a great impact on society already.
Please fill in your e-mail so we can share with you our top stories!