Nikki Bella Reveals How Her Competitive Side Kicked in after Giving Birth a Day before Twin Sister Bella
In a strange turn of events, Nikki and Brie Bella were pregnant at the same time and due around the same date. In a recent update, the pair revealed one of them had given birth first.
Taking to their joint Twitter account, Nikki and Brie, 36, announced that they'd finally given birth to their respective children. Nikki confessed that she couldn't "believe" she and her twin sister gave birth to their children less than a day apart.
She laughed and noted: "Honestly only us!" Showing her competitive spirit, Nikki also shared how she had beaten her sister by giving birth first.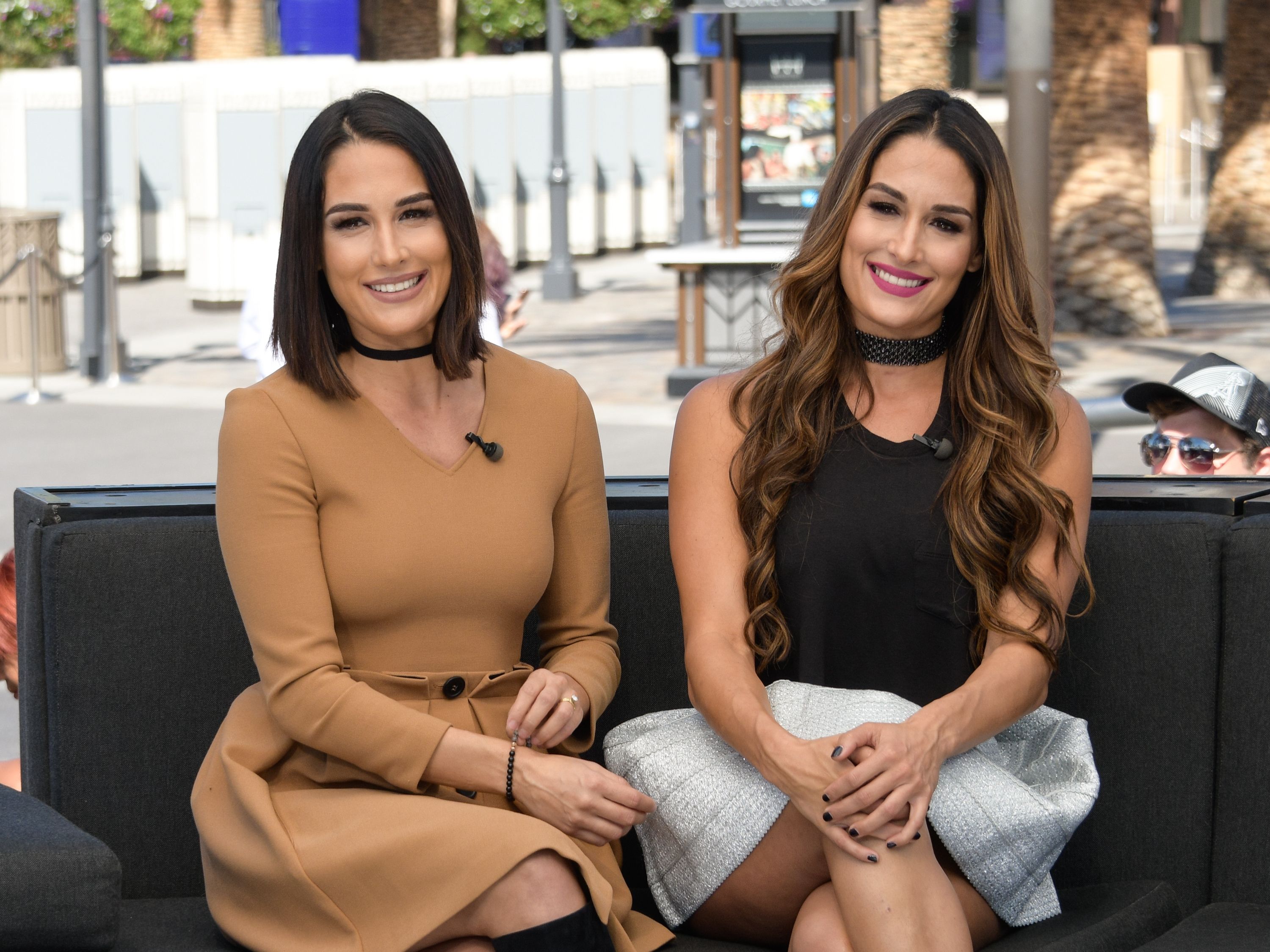 NIKKI WAS COMPETITIVE
She added how people said, "it was my baby & mines competitive side that kicked in!" Nikki also noted how she couldn't wait for their sons to grow up with each other.
She called their newborn's "Bellas Boys" and noted her and her sister's ability to work as a tag team. The pair are famous for starring on wrestling shows.
NIKKI'S FIRST CHILD
On July 31, 2020, Nikki and fiancé Artem Chigvintsev, 38, welcomed their first child together, a baby boy. A day later, Brie gave birth to her second child, also a son.
Brie's second child is shared with her husband, professional wrestler Daniel Bryan. The couple, who got married in 2014, already shared a daughter, Birdie, 3.
NIKKI CELEBRATES BIRTH
Responding to fans on their joint Twitter account, Nikki wrote: "I'm in heaven! I'm so happy!!" She and Chigvintsev, a former "Dancing with the Stars (DWTS)" professional dancer, started dating two years before their engagement.
WHEN DID NIKKI GET MARRIED
The two fell in love after being partnered on the ABC dance competition. They got engaged last year in November during a trip to France.
And how about that tag team!! I can't believe Brie & I had boys less than 24 hours apart! Honestly only us! lol And that I beat her. As you can imagine everyone said it was my baby & mines competitive side that kicked in! I can't wait for our Bellas Boys to grow up together!💙💙N

— Nikki & Brie (@BellaTwins) August 3, 2020
SHARING THEIR NEWBORN BABIES
The "Total Bellas" stars and "Total Bellas Podcast" co-hosts also took to their individual Instagram accounts to share hand photos of their little ones. The reality star's confirmed in January 2020, that they were both pregnant at the same time.
They've since shared their baby bump pictures and images of sonograms.