Naturi Naughton Reveals Details of Her Dating Life –– See La La Anthony, Bresha Webb & Melissa Folkes' Reactions
"Power" star Naturi Naughton has found love again and she is not afraid to share her happiness with the world. Here is what she had to say about her new boo.
Actress Naturi Naughton had some beans to spill during an episode of OWN's "Girlfriends Check In." Apparently, the "Power" star has a new man in her life. 
While Naughton did not reveal who exactly the lucky fella is, she shared that quarantine has made her bond with her boo even stronger.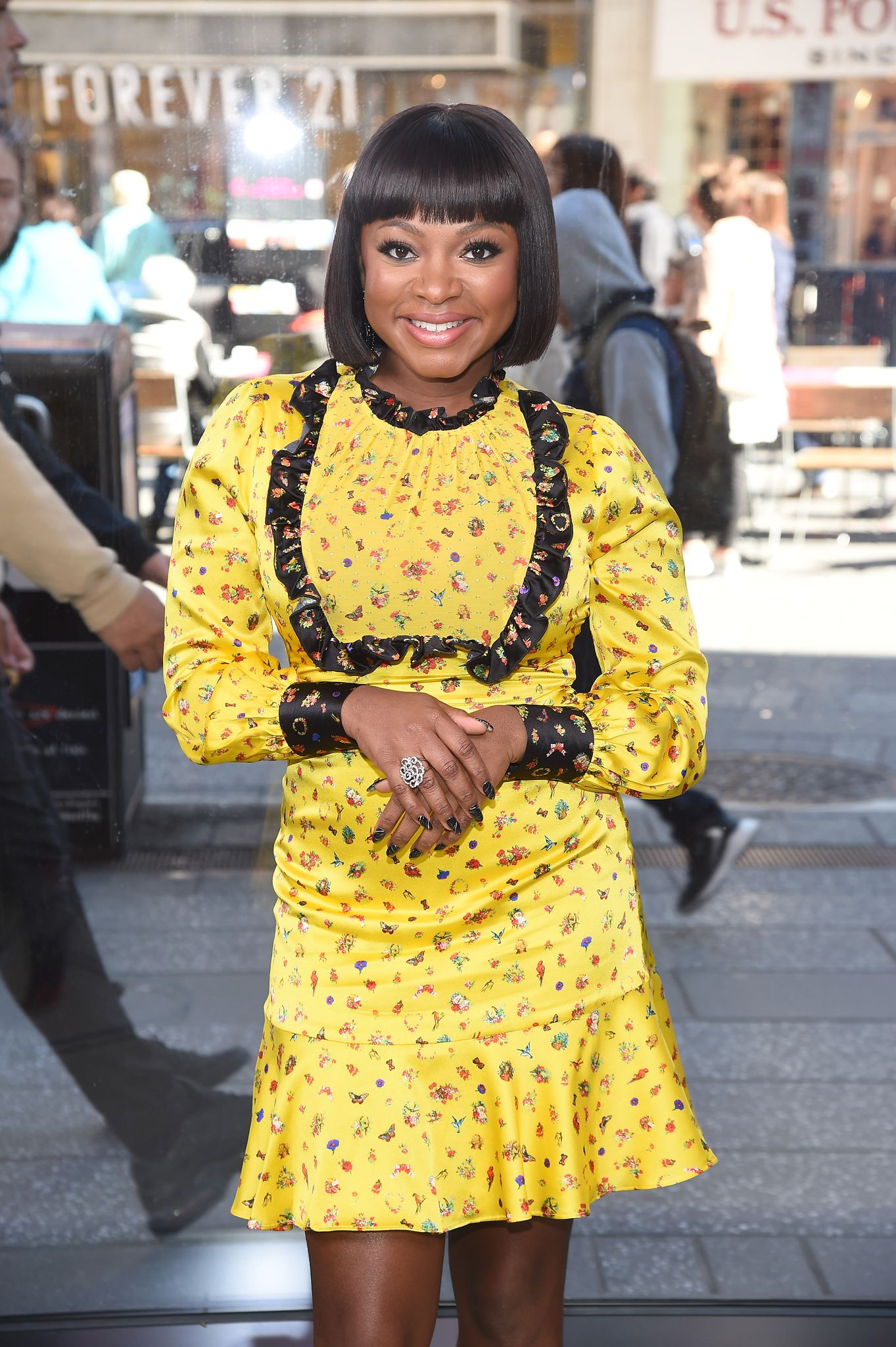 NATURI FOUND LOVE AGAIN
Talking to her "Power" co-star La La Anthony along with friend Melissa Folkes and actress Bresha Webb, Naughton revealed that the lockdown has made her relationship even stronger. She said:
"Quarantine has made my relationship stronger. Our family bond became strong because we were forced to be present."
After Naughton gave her girl pals an update on her love life, they noted that women often neglect their own happiness as they get busy caring for their significant other during the lockdown. 
While welcoming a child brought immense happiness, Naughton's love life suffered.
Anthony said that she sometimes feels like there is not a lot left over for her, but she is working on that. According to her, self-care and love should be equally important as working on a relationship.
FORGETTING THE PAIN
Naughton seems to be doing well in the relationship department and her fans are happy to see her give love a shot again. After all, she endured a big heartbreak a few years ago. 
In 2017, the actress parted ways with her longtime partner and the father of her daughter, Zuri. She and Ben welcomed their daughter on July 19, 2017. 
In an interview with "PEOPLE," Naughton said that welcoming her daughter made her stronger and more excited about life in general. 
While welcoming a child brought immense happiness, Naughton's love life suffered. In fact, Ben had a change of heart about his partner three months after becoming a father.
According to Naughton, her relationship with Ben took an unexpected turn. She even wrote a song called "Stay Too Long" about her painful breakup. Although the breakup was rough, the duo continued to co-parent their daughter and Naughton considers that a blessing in itself.