Check Out Jordyn Woods' Glowing Photo in a Patterned Dress and Polka Dot Headband
Jordyn Woods looked stunning as she posed in a patterned dress and a polka dot headband while teasing her fans about a secret project that she was working on.
Jordyn Woods has managed to pick herself up and rebuild her career after enduring months of public scrutiny for kissing Tristan Thompson while he was in a relationship with Khloé Kardashian.
She achieved her lifelong dream of singing on stage when she appeared on the "Masked Singer." Many viewers were able to pick out her storyline pretty quickly, but she managed to stay tight-lipped about her involvement on the show until she was unmasked.
It has been over a year since Woods was thrust into the spotlight following Thompson's cheating scandal. Although she has been excommunicated from the Kardashians and the Jenners, she has been focused on her career.
Woods featured in Rick Ross's music video for the song, "Big Tyme." Having already created an eyelash line, she recently launched her own collection for "Easilocks Hair Extensions."
While focusing on beauty brands, Woods recently teased her fans with a photo from a secret project that she has been working on. In a caption along with a picture of herself at work, she shared her joy about her latest project and said:
"Excited for you to see some of the things I've been working on."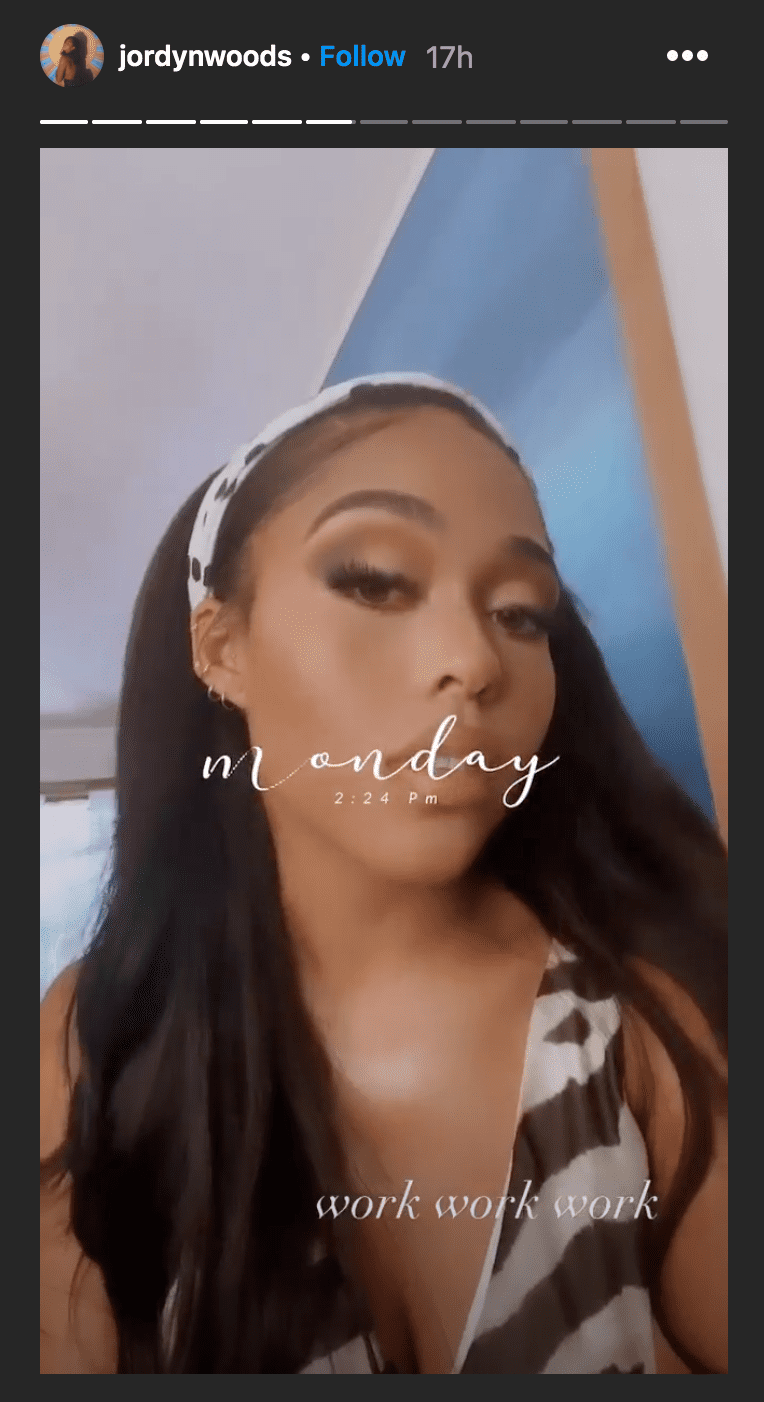 In the photo, Woods glowed with her natural-looking makeup. She opted for her signature thick lashes, a smokey eye with a hint of gold, and nude lips.
She was wearing a black and white patterned dress and accessorized her look with a polka dot headband and gold bracelets.
Many of her fans showered her with compliments as they pointed out how gorgeous she looked in the photo. One person commented, "so proud of you for bouncing back! Such an inspiration." Another person wrote, "beauty at its finest."
Woods shared behind the scenes snaps of her upcoming project on her Instagram story. She revealed that the celebrity hairstylist, Mari styled her hair and Alexander Echeverri did her makeup.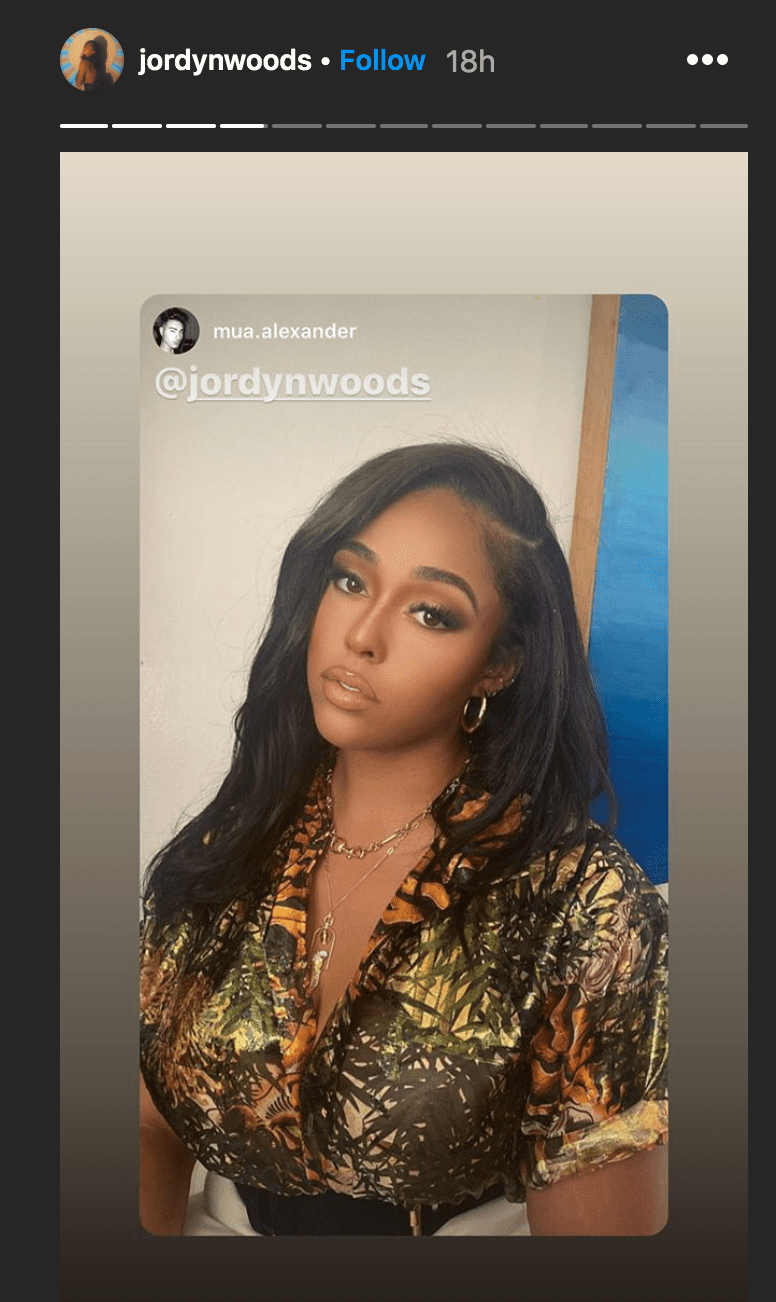 Despite her focus on building her career, Woods hasn't been able to shake off her link to the Kardashians completely. The news of her latest project comes only days after paparazzi took a photo of her with her hair styled in cornrows.
The photos emerged a day after Thompson showed off a similar look. Fans on social media were quick to point out the coincidence.