Melissa Gilbert Was Adopted One Day after Her Birth –– Inside Her Complicated Childhood
The actress has confessed she wished she had the life of the girl she used to portray on the famous 70s TV show. It was during her adult years that she knew about secrets kept from her by her family.
Hollywood has been usually hard on child stars as they grow up working in the industry, and though 56-year-old actress, Melissa Gilbert, was one of those young stars, she actually had a great acting career, but it was the opposite concerning her personal life.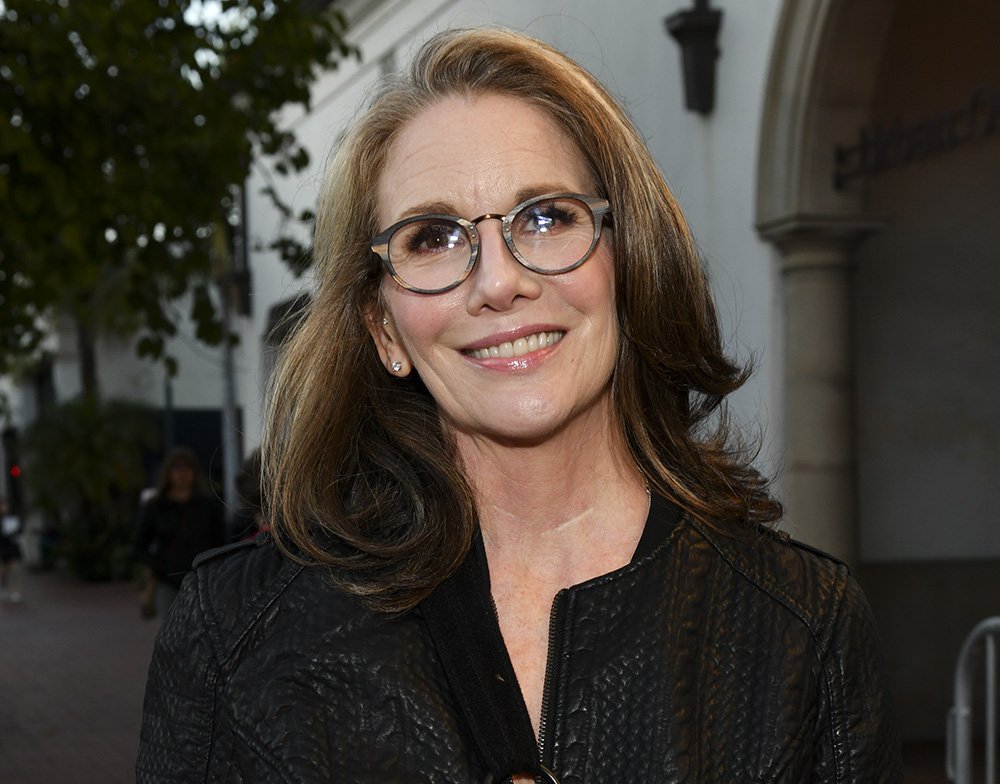 Best known for her role as Laura Ingalls Wilder on the 70's TV hit "Little House on the Prairie," that she played since she was 9, Gilbert was born on May 8, 1964, in California, and was immediately adopted by actress, Barbara Crane, and her then-husband, comedian Paul Gilbert.
Though, as Laura, she portrayed a sweet young girl being raised by a loving family and the struggles they had in a small farm in a rural community, Gilbert confessed through her autobiographical book "Prairie Tale: A Memoir," that her real-life was not even close to what it was shown on the screen.
Melissa Gilbert on life lessons learned from "Little House on the Prairie" https://t.co/lewTr0YjL8 pic.twitter.com/BKgraGXpQG

— CBS Sunday Morning 🌞 (@CBSSunday) July 12, 2020
WHERE SHE CAME FROM
After her "Prairie Tale: A Memoir" was published in 2009, Gilbert finally opened up about her life as a child actress in Hollywood, and the things she later found out about her parents, her upbringing, and the secrets kept by her family.
In the book, she revealed how her mother did not want her to write it because she felt she was going to be uncovered. As Gilbert wrote her memories, she began to unveil many things she had not fully realized about her own mother.
Happy 56th birthday to Melissa Gilbert!! pic.twitter.com/uQ6u3H86zl

— DoYouRemember? (@DoYouRemember) May 8, 2020
In an excerpt from the book she wrote: "To me, at forty-four years old, my book was a search for truth and identity. To her, it was - if only you could have seen the look on her face, you'd fully understand - the ultimate betrayal."
Besides the complicated relationship she had with her mom, who always forced her into an apparent "fairy dust" to make her pretend that everything was fine, the actress also wrote about her romantic affairs and how she went into a self-destructive and addictive pattern for many years, as a way to demonstrate that she was no longer the sweet little Laura.
Whilst I greatly admire Melissa Gilbert @MEGBusfield (aka @HalfPintIngalls), I shall await the expert opinion of @SamiraAhmedUK, who knows everything there is to know about #littlehouseontheprairie https://t.co/2vHk8yK04v

— Adrian Hilton (@Adrian_Hilton) April 30, 2020
HIDDEN SECRET
Gilbert was 6 years old when her parents divorced, but 5 five years later, Paul Gilbert died from a stroke in his sleep, or that she was told. When she was 44 years old, she found out that her father had committed suicide. The news broke her and she grieved her dad as it was a recent story.
During an interview, she explained that Paul, as a World War II veteran, had uncontrolled pain and had said he might commit suicide. The actress later confessed that one of the things that hurt her the most is that her family kept it in a secret and never told her. "I think it's my thing that it was hidden from me," she mentioned.
Timothy Busfield on quarantining with wife Melissa Gilbert https://t.co/Vj8fXZlzY8

— Melissa Gilbert (@MEGBusfield) July 9, 2020
THE ACTRESS
Besides playing the role of Laura on "Little House on the Prairie," Gilbert had a successful acting career in television. She was listed on VH1's "100 Greatest Kid Stars," and became the youngest actress to have a star on the Hollywood Walk of Fame. She was also president of the Screen Actors Guild from 2001 to 2005.
Gilbert is married to Timothy Busfield since 2013, but she has been married twice before. First to Bo Brinkman, with whom she had her first child, son Dakota; and later to Bruce Boxleitner, the father of her second son, Michael Garrett Boxleitner.