Youtube.com/Beyoncé
Beyoncé's 'Black Is King' Is a Visual Feast Celebrating Black Ancestry

Beyoncé recently released a visual album called "Black Is King," highlighting African customs, culture, and fashion.
The 38-year-old singer offered a significant statement with her most recent musical project. According to Elle, "It was Afrofuturism at its finest—a sentiment that was enforced by the fashion in the film."
Beyoncé, who worked with stylist Zerina Akers, exhibited a lot of outfits that were a treat for the senses, including ball gowns, and flickering bodysuits.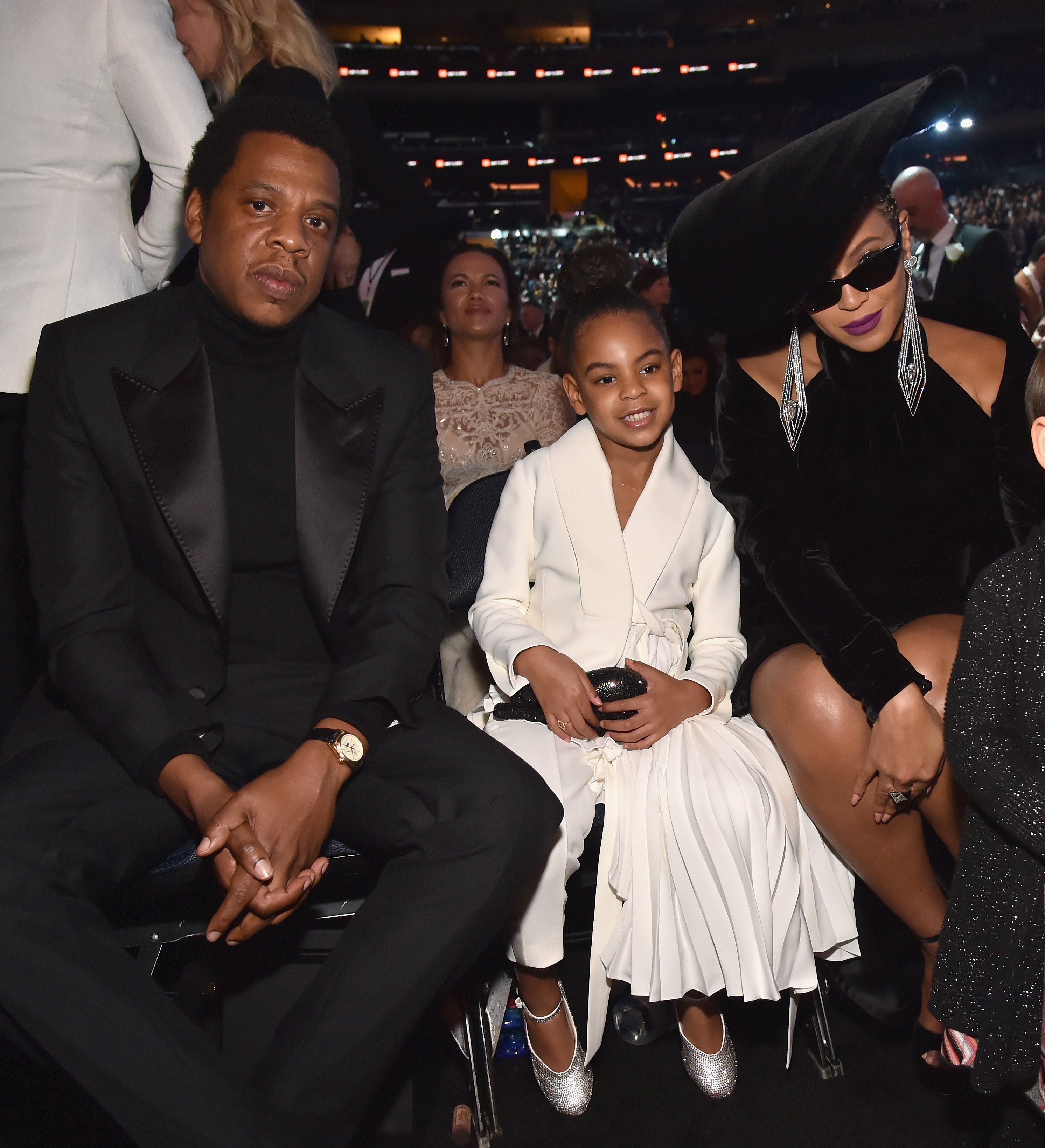 Jay-Z, Blue Ivy & Beyonce at the 60th Annual GRAMMY Awards on Jan. 28, 2018. | Photo: Getty Images
On July 31, "Black Is King" was released globally to stream on Disney+. The film fills in as a visual companion to the album "The Lion King: The Gift" in 2019.
It also shows the Grammy Award winner at her most commanding. In spite of the fact that many collaborators were involved, Beyoncé served as the director of the film.
On June 28, Beyoncé took to Instagram to describe the thought process behind the story. "Black Is King is a labor of love," she wrote. "It is my passion project that I have been filming, researching, and editing day and night for the past year."
In her post, Beyoncé also detailed the significance of Black artists restoring their stories. She wrote that "when Black people tell our own stories, we can shift the axis of the world and tell our real history of generational wealth and richness of soul that are not told in our history books."
For Beyoncé, the project is a method of doing only that, respecting her culture while letting her legion of fans value theirs significantly more.
Aside from directing "Black Is King," Beyoncé also executive produced the film.
Numerous scenes in the film epitomize the "Crazy in Love" singer's original mission for the past few years, and that is to honor Black histories and personalities and celebrating Black talent.
Aside from directing "Black Is King," Beyoncé also executive produced the film. She described the project as "a love letter to Africa."
The film features appearances from husband Jay-Z, daughter Blue Ivy, former Destiny's Child bandmate Kelly Rowland, and a star-studded, all-black cast, including Naomi Campbell.
It was shot in New York, Los Angeles, South Africa, West Africa, and Belgium. Beyoncé herself shows up all through the film. She acted as an omnipresent spiritual guide and mother figure.
"Black Is King" transposes the classic Disney coming of age story to a modern political context. It transformed the story of Simba's journey towards selfhood into a striking explanation about the intensity of the black identity.
Please fill in your e-mail so we can share with you our top stories!