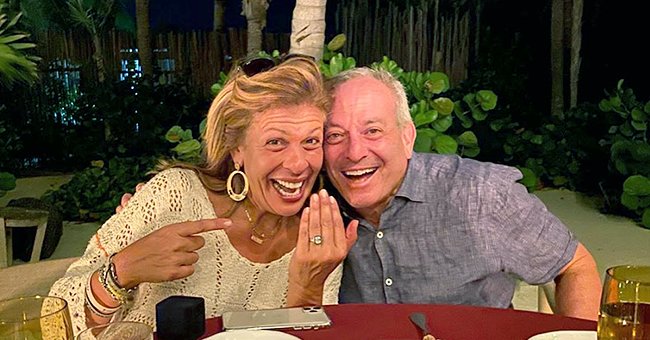 instagram.com/todayshow
Hoda Kotb Opens up about Postponed Wedding to Joel Schiffman –– a Glimpse of Their Future Plans
Hoda Kotb has provided an update on her planned destination wedding to fiancée Joel Schiffman, saying she is yet to pick a date because of the COVID-19 pandemic.
Fans of Hoda Kotb waiting on news about the date of the television personality's destination wedding to Joel Schiffman would have to wait a while longer following her latest comments.
The "Today Show" co-host spoke to ET, via Facetime, on Tuesday and gave an update on how she planned her wedding to Schiffman amid the novel coronavirus pandemic.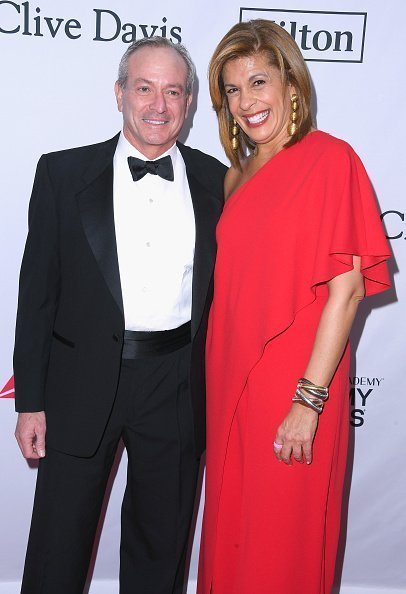 Joel Schiffman and Hoda Kotb on January 27, 2018 in New York City. | Photo: Getty Images
Kotb said that she and Schiffman had to postpone the nuptials officially, which was understandable given that it is a destination wedding and would involve people having to travel.
Kotb, however, said that she did not care about where the wedding eventually holds, as long as it takes place, adding that she would love her friends and family to be there and that the location was secondary.
Kotb further said she was slowing down on the planning of the wedding in the meantime because the COVID-19 pandemic was still very much an issue.
Planning such an event would be difficult with the precautionary measures against the pandemic constantly changing. Hence, the couple will have to schedule their nuptials to a later date than they initially planned.
Justin suggested that they plan a post-COVID-19 bachelorette party for Hoda.
Kotb's words are not so different from what she said in April when she told People that they had been discussing the possibility of postponing the date of their nuptials.
Kotb made it clear that wedding planning was not at the top of her mind because of the changes that had taken place in the way things are now done amid the pandemic. She also added:
"So if you're planning a celebration, and you're wondering when it should be, just be lucky you have a celebration to plan."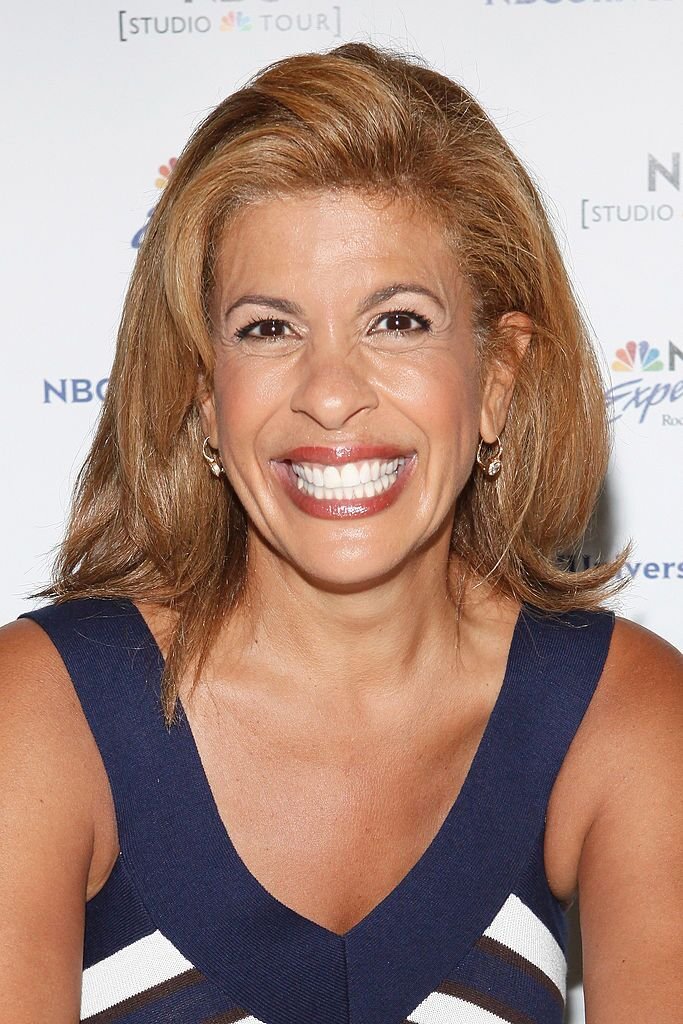 Hoda Kotb promotes "Hoda: How I Survived War Zones, Bad Hair, Cancer, and Kathie Lee" at NBC Experience Store on July 22, 2011| Photo: Getty Images
Kotb further said that she was already feeling like a married woman to Schiffman, 62, whom she tagged as her lifelong partner, saying she would be glad to tie the knot officially whenever they had to.
Hoda Kotb recently reunited with her close friend and "Today Show" co-host, Jenna Bush Hager, who had been absent at the studio and was working from home due to the pandemic.
The co-hosts chatted with E!'s Justin Sylvester on Tuesday's episode of "Daily Pop," where the latter suggested that they plan a post-COVID-19 bachelorette party for Hoda, who was very much open to the idea.
Hoda Kotb announced her engagement to Joel Schiffman last year during an episode of "Today Show," telling her co-hosts that he proposed to her during a romantic beach dinner.
Please fill in your e-mail so we can share with you our top stories!