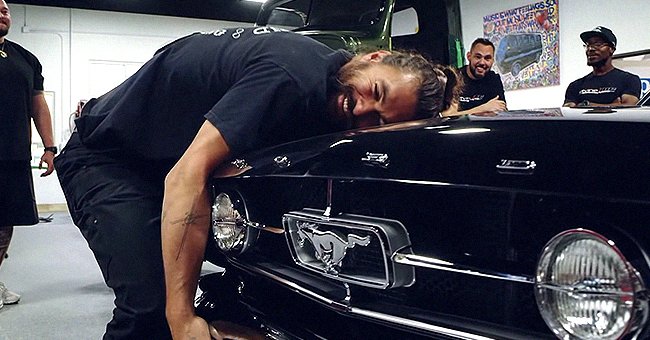 YouTube/Jason Momoa
Jason Momoa Surprised His Wife Lisa Bonet by Restoring Her First Car –– Inside His Thoughtful Gesture
Jason Momoa may be the sweetest husband alive. The 41-year-old actor surprised his wife Lisa Bonet with a thoughtful gift - restoring her first car.
The "Aquaman" star posted a video on Instagram that shows the fruit of his hard work. He posed by the black car along with the group from "Divine 1 Customs," a car shop that customizes old cars.
The doting father of three said in the video that restoring the car was his "big dream come true." His post has been viewed 216,396.
Momoa also released the full version of the car restoration project on his YouTube channel. In the 7-minute clip, Momoa revealed that he secretly fixed Bonet's 1965 Mustang for 14 years - long before they became a married couple.
He shared that Bonet, 52, owned the vintage convertible car since she was 17. The car was old and beat-up when the actor sent it to Divine 1 Customs in Las Vegas. On restoring the car, Momoa said:
"I know we can't relive a memory, but maybe we can rebuild one."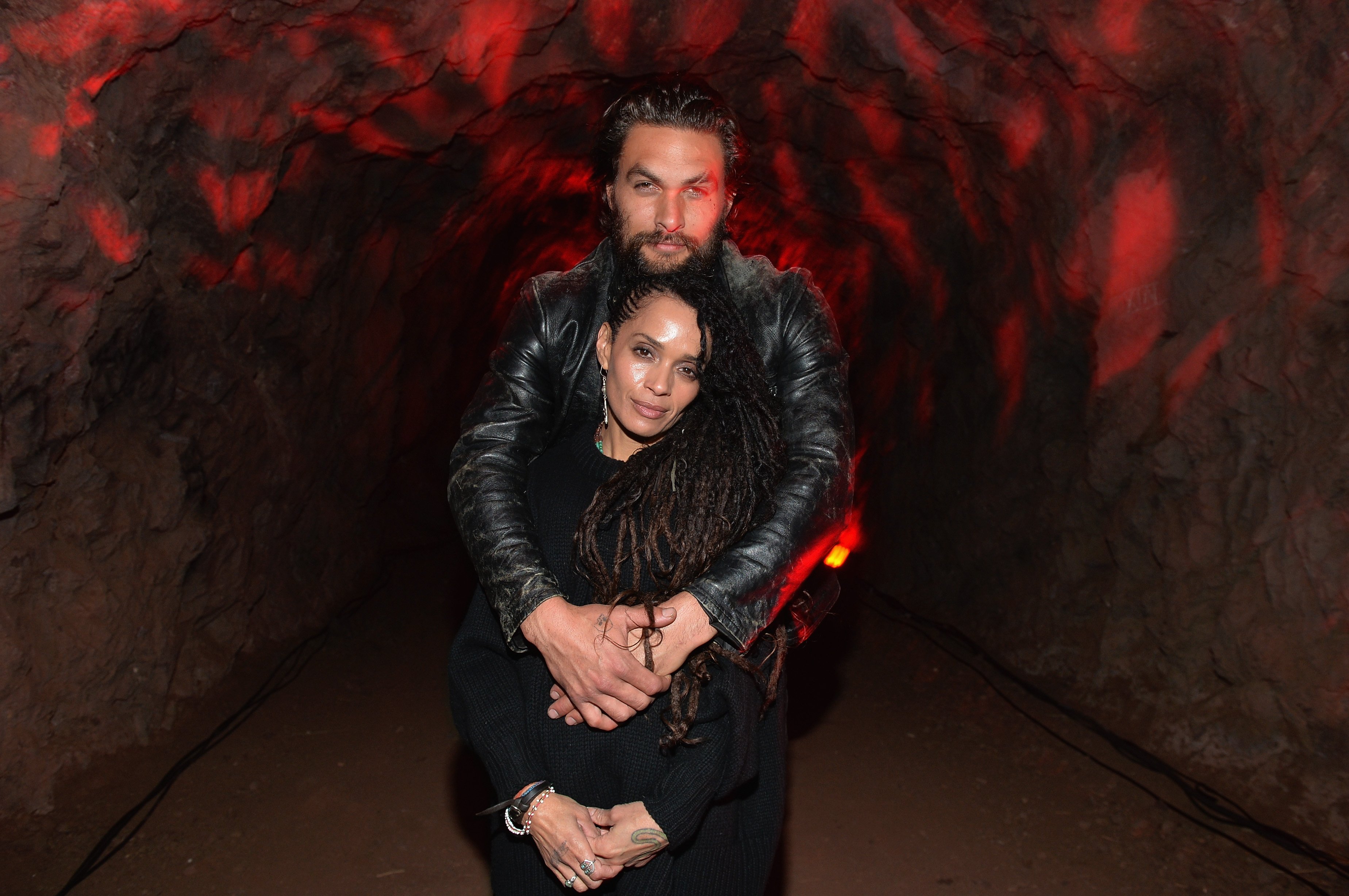 LIsa Bonet and Jason Momoa during a 2014 screening event in Los Angeles. | Photo: Getty Images
Rebuilding the car was not easy - it passed through a lot of customization. The staff took out the old pieces from the car, replaced it with modern parts, fitted it with brand-new black leather seats, and painted the car black.
This is the latest project that Momoa had ticked off on his list. In June 2019, he fulfilled his dream to build a "family heirloom" for his children - a Harley-Davidson motorcycle.
Growing up, Momoa did not have a father around to teach him about fixing cars or motorcycles. To own a branded motorcycle was something that was very dear to him and that he wanted to use it with his children and pass it to them soon.
Filled with excitement, Momoa could not wait to see Bonet's reaction. On the day of his surprise, the "Game of Thrones" actor was with their children - Lola, 13, and Wolf, 11.
When he finally revealed his surprise, Bonet, who is also the mother of Zoe Kravitz, 31, became speechless Later, she said: "That is gorgeous. Oh my gosh. It's pristine, not too flashy but just enough."
The sweet couple first dated in 2005. "The Cosby Show" star then married the actor in 2017, after her divorce from musician Lenny Kravitz in 1993.
As the couple work to maintain a solid and strong family, Momoa wanted to leave a beautiful legacy for his children. He said he wanted them to free their imagination and develop their sense of creativity.
He hopes that his children will strive for their dreams the way he did for his. He wanted to inspire his children and their generation to go out and shoot films.
He said that there are many great stories that are interesting to tell and that the younger generation should never give up exploring new things.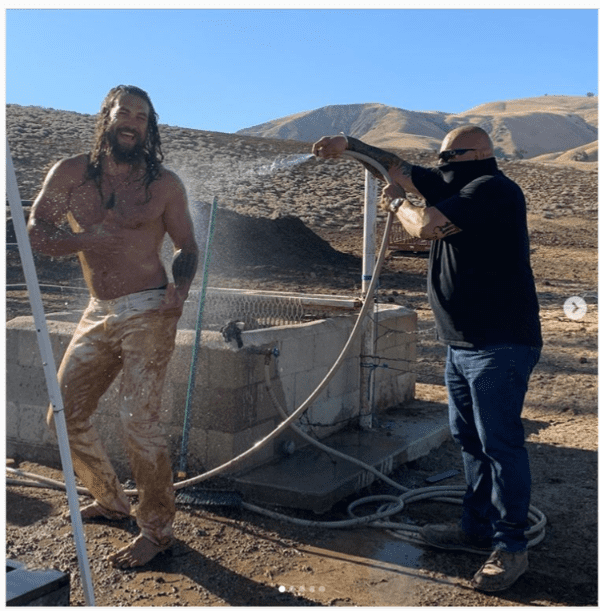 Jason Momoa being washed down with water after a dune buggy ride. | Photo: instagram.com/prideofgypsies
Blessed with a loving and well-blended family, Momoa also boasts of a beautiful physique admired by men and women alike. He recently flaunted his jaw-dropping body on Instagram.
His latest photo, according to fans, was the best thing that happened in 2020. The actor, in a subtle way, also plugged his upcoming movie, "Dune."
Please fill in your e-mail so we can share with you our top stories!