Kandi Burruss' Husband Todd Tucker Shares a Throwback Pic of the Tucker Crew on His 47th Birthday
RHOA star Kandi Burruss' husband, Todd Tucker treated fans with an adorable throwback photo of himself and his loved ones to mark his 47th birthday.
Todd Tucker likely had an enjoyable albeit a bit nostalgic 47th birthday celebration as the production manager reminisced about some good old days.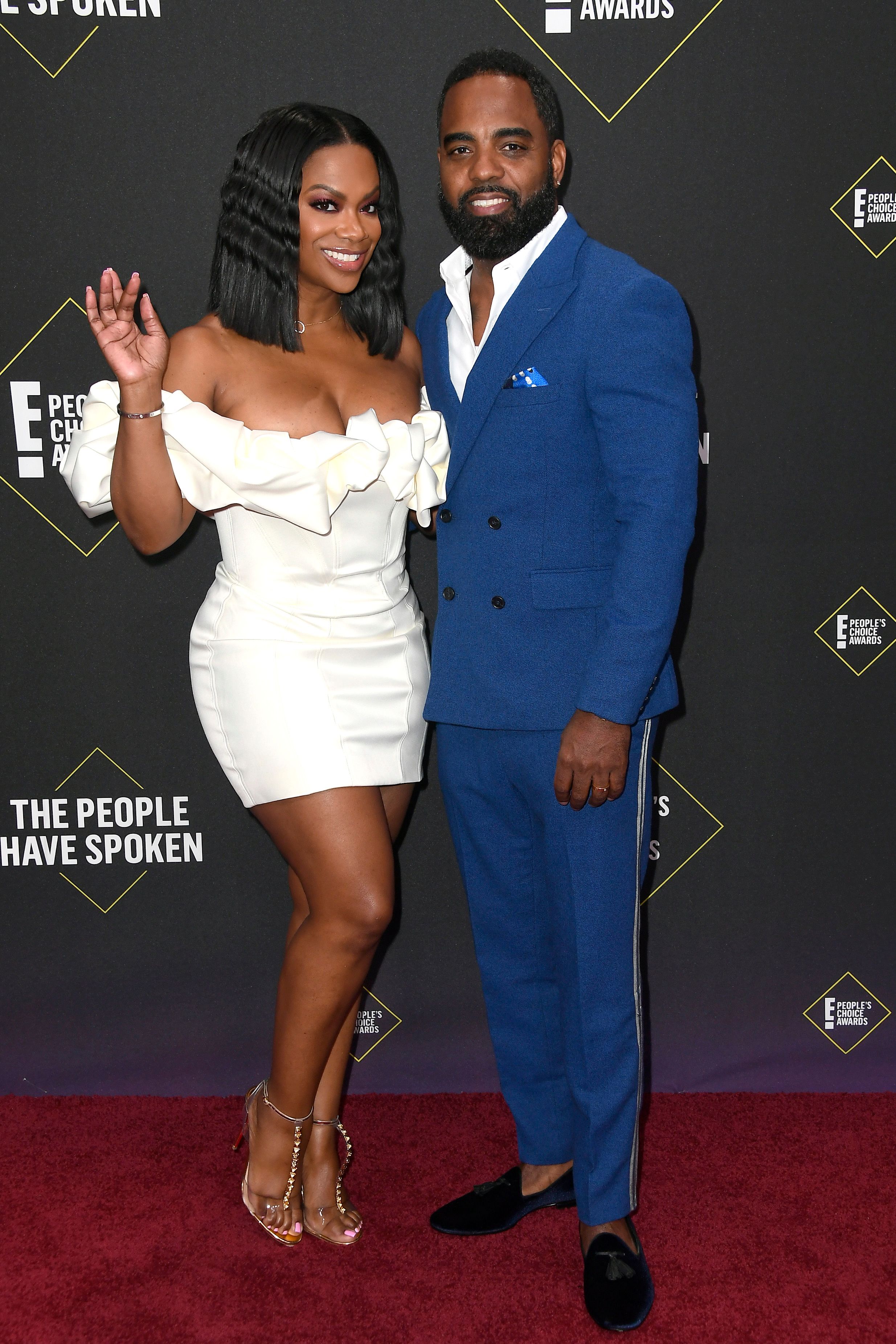 On Tuesday, August 4, 2020, Tucker shared a cute throwback photo of him and some close relatives. The shot showed a much younger Todd sporting a pair of baggy blue jeans, a black T-shirt, colorful sneakers, and a couple of shiny wrist accessories.
He also donned a black-and-white backward-facing cap to complete a look that must make the 47-year-old laugh at his younger self's taste in fashion. Nonetheless, Tucker is proud of his beginnings and confidently captioned the photo with the statement:
"The Tucker crew!"
Fans were quick to shower the Hollywood star with compliments as many of them wished him a happy birthday. Some fans reserved special praise for the father-of-two, hailing him as a great man and an excellent father to his children.
Tucker has accused Burruss of often putting her family on the back burner in favor of business or other social engagements.
Although Tucker and his wife, Kandi Burruss seem to have a swell marriage so far, they have seen their share of parenting challenges.
Tucker and Burruss have two children together — Ace and Blaze. However, the couple also shares two daughters — Kaela and Riley — from their previous relationships, and parenting has not been itch-free.
Tucker and Burruss seem to have different views on how to raise their children with the former emphasizing the need for their older children to be more responsible, while Burruss favors a laid back approach and values giving the kids the freedom to "live their lives."
The tension seems to be pervasive over several aspects of their lives. Tucker has accused Burruss of often putting her family on the back burner in favor of business or other social engagements, although he admits the couple remains great business partners.
Nonetheless, their struggles have extended into the bedroom. Tucker once revealed that he and his wife have not been having as much sex as they used to. Fortunately, the couple seems to be hashing out their differences via emotional therapy sessions on their reality TV show.
This, of course, won't be the first time a member of their famous family would be airing their emotional struggles.
Burruss once released a video expressing her unhappiness at the criticism she received for giving birth to Blaze via a surrogate. Hopefully, she and Tucker pull through all their challenges smoothly!