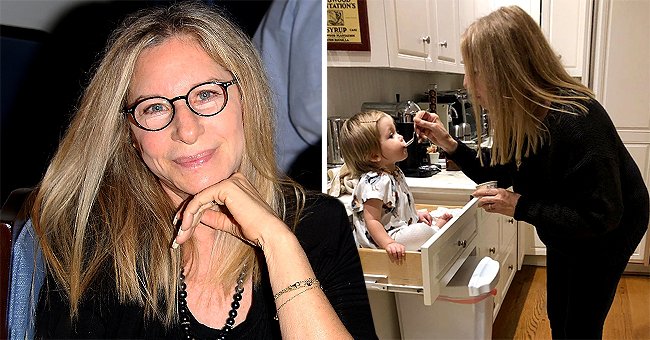 GettyImages instagram.com/barbrastreisand
Barbra Streisand Shares a Snap of Her Granddaughter Westlyn Wearing a Pair of Her Sandals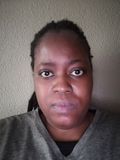 During these trying times, we all deserve a little laughter and cuteness and that's what we recently got from Barbra Streisand. She uploaded an adorable photo to her social media that's sure to bring a smile to your face.
If you have children, nieces, nephews, or grandchildren, you know what it's like to one day turn around and see them wearing your shoes. She might be a superstar, but Streisand is just human like the rest of us.
On Monday she shared an image of her granddaughter, Westlyn, wearing her flip flops. The actress and singer captioned the post: "Westlyn walking in Gamma's shoes..."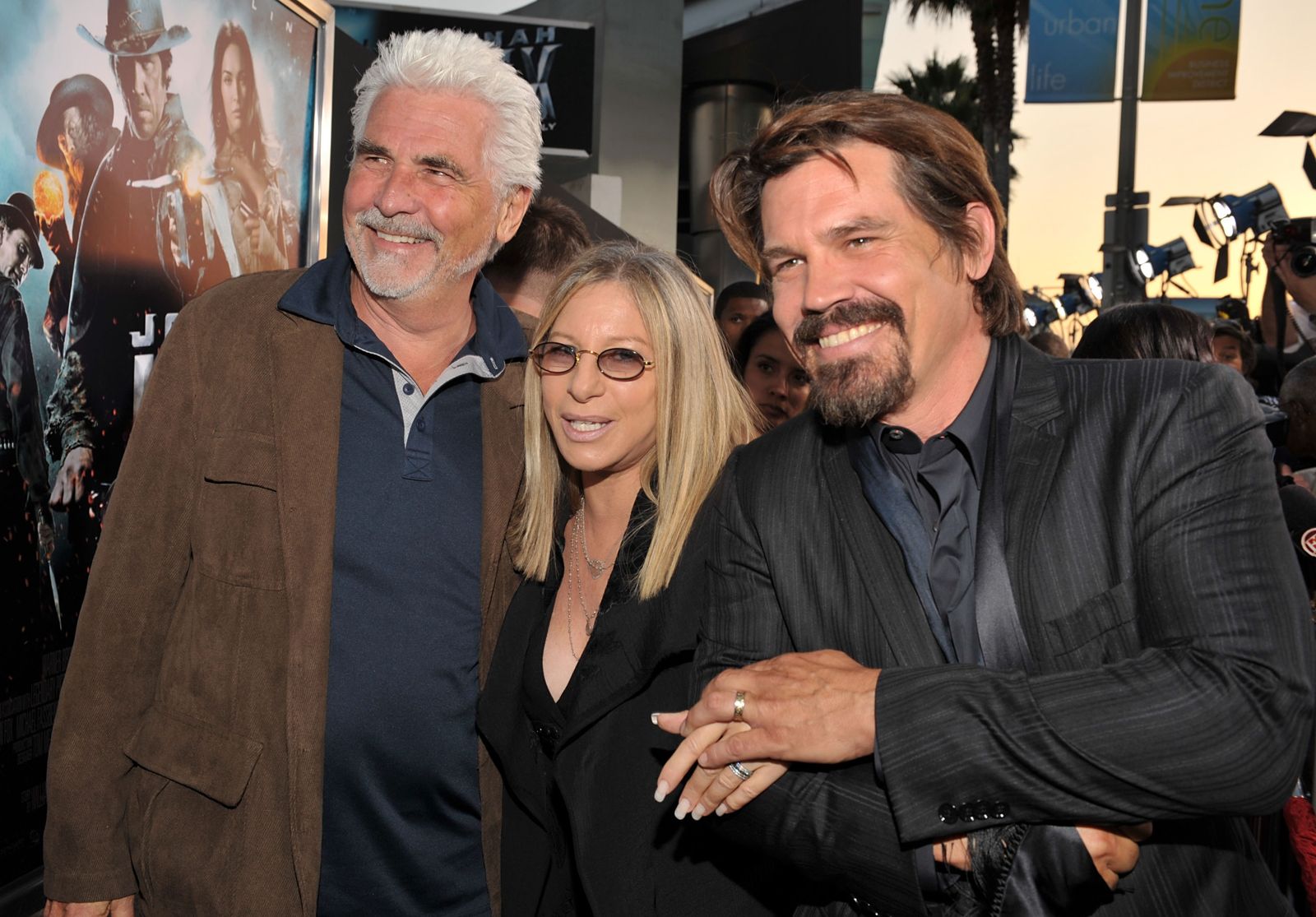 James Brolin, Barbra Streisand, and Actor Josh Brolin at the "Jonah Hex" Los Angeles premiere on June 17, 2010, in Hollywood, California | Photo: Lester Cohen/WireImage/Getty Images
WHOSE WESTLYN'S PARENTS
Firstly, Westlyn surely has no clue how rich or famous her grandmother is. Secondly, ok, so the little girl has a nickname for Streisand, how cute is that!
Westlyn's father, Josh Brolin, is also very famous and he shares her with Kathryn Boyd. Streisand, 78, is Josh's stepmother as she's married to his father, James Brolin.
BARBRA DOTES ON GRANDDAUGHTER
The actress often posts her granddaughter on her social media accounts. Late last month, she uploaded a photo of Westlyn playing with her dogs.
The month before that, the actress shared another picture of her granddaughter looking like the "chicest little tomboy." In a video that Josh sent to her, Westlyn was seen laughing while being tickled.
HER HEARTFELT GIFT
The little girl was born in November 2018, and she and Streisand have been super close since. The grandmother-to-be was honored with a bracelet engraved with the word "Grandma" to commemorate her new role.
KEEPING THE BRACELET CLOSE
Josh revealed how the actress began crying when she received the gift which was from Boyd. During a March 2019, interview, the "Funny Girl" actress confessed that she never took off the bracelet.
WHO BARBRA MARRIED
She's clearly been enjoying her new role. She and James have been married since July 1, 1998, and he's her second husband.
SINGING ABOUT LOVE
After tying the knot, in 1999 Streisand recorded an album of love songs entitled "A Love Like Ours." She was clearly on cloud nine and also sang a duet called "If You Ever Leave Me," with Vince Gill.
Please fill in your e-mail so we can share with you our top stories!