Jeremy & Audrey Roloff's Kids Ember and Bode Enjoy Some Time at the Farm –– See Their Cute Pics
Reality TV couple Jeremy and Audrey Roloff are proud and happy parents of two who have no trouble showing off their bundle of joys on social media.
Jeremy and Audrey Roloff are enjoying summer to the fullest with their kids on the farm, and they are letting their fans in on the special moment. Yesterday, the lovebirds took to their Instagram pages to share sweet images of Ember and Bode.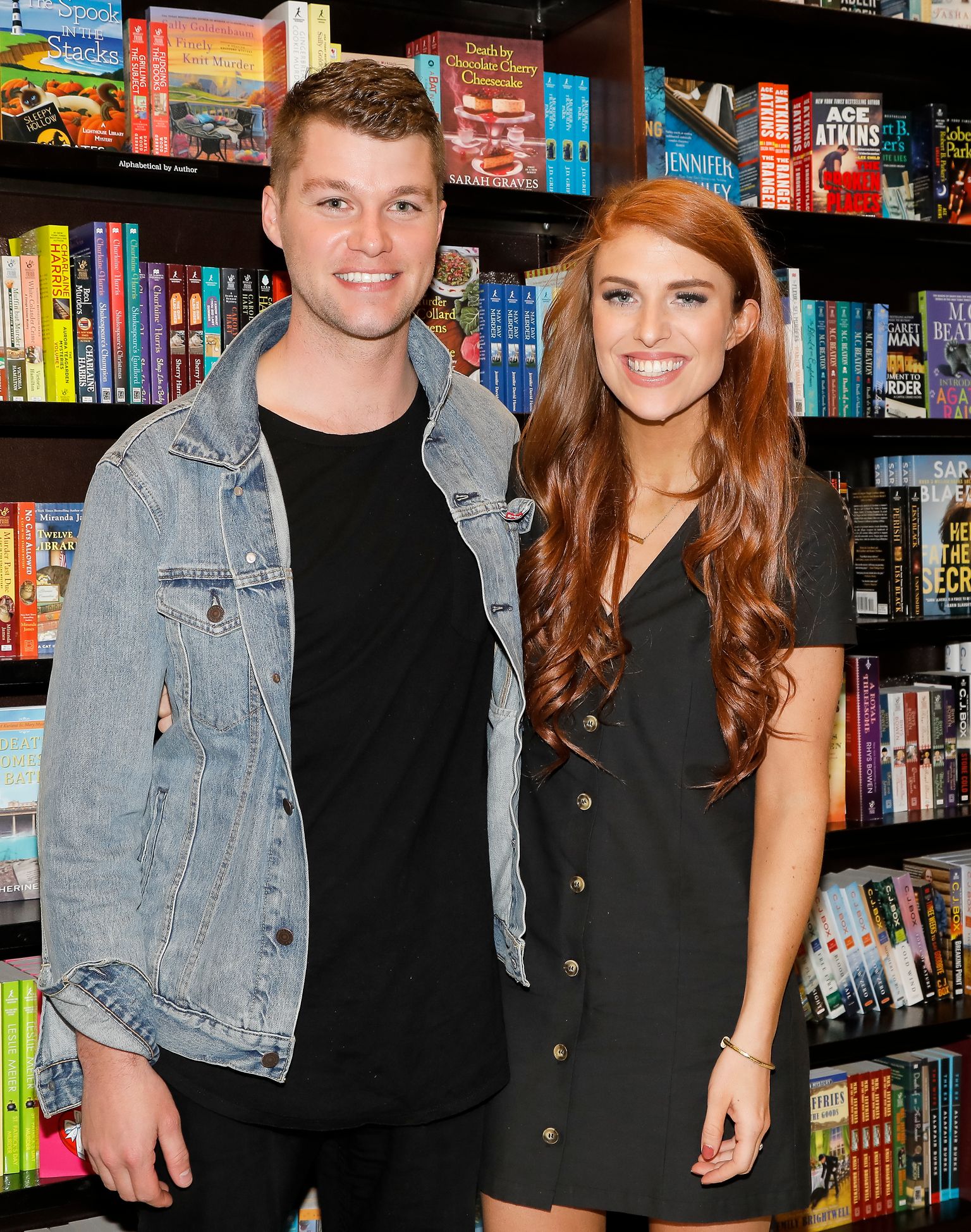 Audrey went first uploading a photo of their 2-year-old daughter Ember standing in a wheat field on the Roloff farm. The post contained four different images of the toddler having fun while striking poses for the camera.
The mother-of-two [Audrey] explained that her desire for more kids stems from the fact that her husband [Jeremy] was "one of four," so he would at least "like to get there."
The mood in the picture was complete, with the little one wearing a lovely two-piece floral summer dress and embracing her inner model. Along with the cute images and a witty meme about children smiling was a caption that read,
"Summer nights walking barefoot by the wheat fields, picking blackberries and staying up past bedtime." 
Shortly after followed Jeremy's post, which showed Bode, their 1-month-old son enjoying the sweetness of his first blackberry. The adorable tot was seen wearing an innocent grin while seated in a white baby chair after a feast on blackberries from the farm he enjoyed. 
In the caption that followed, Jeremy explained that he took his boy on "a little solo blackberry mission," and it turned out the little one loved the fruit.
Despite just welcoming baby Bode in January, it seems the couple is looking to expanding the family soon. In an exclusive interview with US weekly, Audrey, 28, expressed her desire to have more children with her husband, Jeremy. In her words:
"We have always wanted to have more. We don't put a number on it. We always say we'll take them one at a time. You never know what you're going to get, but Lord willing, we'd love to have more.
The mother-of-two explained that her desire for more kids stems from the fact that her husband was "one of four," so he would at least "like to get there." Her confession comes as no surprise as the "A Love Letter Life" author once hinted in an interview with the publication in May 2019 that she would love to have up to "four or five kids."
While they are waiting to have more kids, the pair remain keen on preserving family values as they have decided to maintain a close rapport between their children and those of Jeremy's twin, Zach.
Zach and his wife, Tori, welcomed their son Jackson about two months before Ember was born, while their daughter Lilah is about three months older than Bode. 
According to The List, the couples are often asked if their children's simultaneous births were planned, but Audrey maintains that it wasn't feasible. Nevertheless, she counts it as "a blessing to have someone to bounce things off of."
Jeremy and Audrey gained fame from the Roloff's family reality show, "Little People, Big World, "but they stepped away from filming for a couple of seasons to focus on family and personal projects.
Despite their exit, it seems almost impossible for Audrey to stay clear of the spotlight as she is often a victim of criticism from her followers. According to CheatSheat, such was the case on July 4 when she made a post to commemorate Independence day.
While some fans showed support for the couple, others seemed upset with Audrey's post slamming her for celebrating Independence day while the country was suffering from a nationwide pandemic and racial injustice.