Zooey Deschanel & Jonathan Scott Met a Year Ago through Carpool Karaoke – Inside Their Budding Romance
Zooey Deschanel and Jonathan Scott just celebrated their one-year relationship anniversary with sweet exchanges on social media. The pair seem to be deeply in love. 
Zooey Deschanel and Jonathan Scott are still going strong after one year together. Monday marked the couple's first anniversary since they appeared on James Corden's "Carpool Karaoke."
Both halves of the happy couple took to Instagram to share loving words to each other on the momentous day. Jonathan, 42, included a sweet video in his tribute. The posts are found below.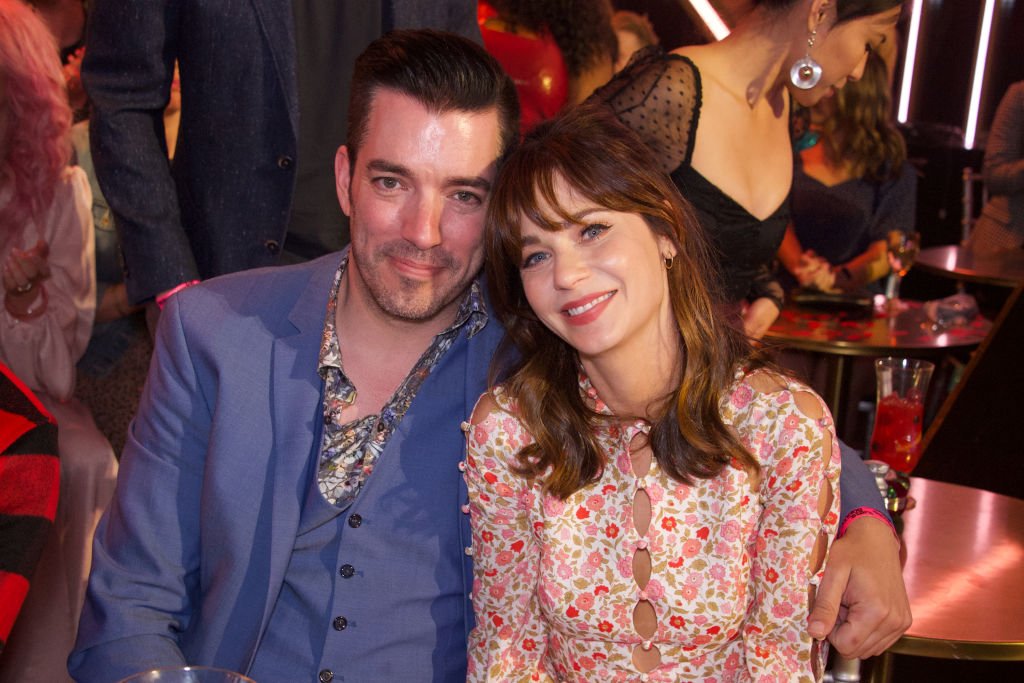 ZOOEY AND JONATHAN MARK ONE YEAR AS A COUPLE
For her part, Deschanel, 40, shared two slides of her and Jonathan. In the first shot, the pair appeared to be celebrating the Christmas holidays and wore red and black headpieces. 
The second slide was an outdoor shot of the two resting their heads together as they smiled for the camera. "Even during the weirdest year for humanity, I want a million billion more with you," wrote Deschanel. 
Meanwhile, Jonathan, who is also one half of the "Property Brothers" duo with his brother, Drew, shared a short clip. It featured several moments with his sweetheart in the past year.
THE PAIR HAVE GONE TO MANY EVENTS TOGETHER
Some notable events were their "Carpool Karaoke" meeting, a Halloween event, "Star Wars: The Rise of the Skywalker" premiere, and the Critics' Choice Documentary Awards. 
Other shots included special occasions with family and friends. Jonathan wrote in his caption: "When I count my blessings, I count you twice." The video received over half a million views as of Wednesday morning.
Deschanel's new relationship follows a four-year marriage to ex-husband Jacob Pechenik. She shares kids Elsie, four, and Charlie, two, with Pechenik.
A BRIEF RUNDOWN OF THEIR RELATIONSHIP
After she and Jonathan met last August, they started talking as friends first. Pretty soon, they realized there was chemistry between them and a shared love of film and music. Deschanel only officially announced her divorce in September.
After the news broke, Deschanel was publicly connected to Jonathan. She was his plus one at brother Scott's wedding to wife, Linda Phan. They subsequently enjoyed double dates together. 
In December 2019, Jonathan and Deschanel made their red carpet debut for a movie premiere alongside Drew and Phan. Soon after, they rang in the New Year with a couple's selfie photo.
A FUN VALENTINES' DAY DATE NIGHT
The following month, the pair enjoyed a date night on Valentine's Day. Jonathan proudly showed off his girlfriend in a post that joked about how one needs "1 part Zoeey" to have the "perfect valentines." 
The photo he included featured he and Deschanel hugging it out during their night out. Fans who continue to hope that the pair will get married in the near future have a lot to go on with these two.