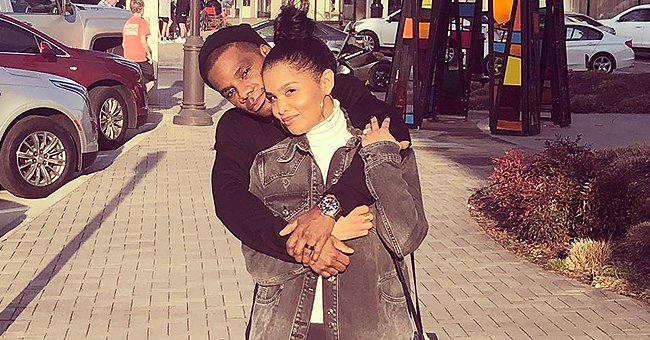 Instagram/iamtammyfranklin
Gospel Singer Kirk Franklin Has Been Married for 24 Years – Meet the Mother of His 3 Kids Tammy Collins
The Grammy Award-winning composer turned his life upside down the moment he decided to marry his then-girlfriend more than two decades ago. Today, they still look like two lovebirds while they watch their family grow.
Even though keeping a long-lasting relationship in Hollywood might seem like a hard thing to do, 50-year-old gospel songwriter and composer Kirk Franklin has successfully shown that it is possible since he has been married to his wife, Tammy Franklin (born Tammy Collins) for 24 years.
It is easy to locate these two lovebirds as they usually post photos and romantic messages about the love they feel for each other through social media.
Last Father's Day, Tammy posted a picture of the couple and captioned it with touching words. She wrote:
"Thank you for being our fearless leader and protector; making sure that not only are we spiritually and physically well, but emotionally secure."
LONG LASTING MARRIAGE
Last year, when the couple celebrated their 23rd anniversary, Kirk did not hesitate to honor his wife with an impressive gift. He surprised Tammy with 23 dozens red roses for each year they have been married.
Kirk has confessed that at the beginning of their relationship he felt Tammy had a more traditional personality and he was not very attracted to her. However, he learned to see the woman inside her and he could never let her go. That is why he keeps getting creative and romantic with her any time he can.
THEIR SECRETS
Throughout the years, the couple has learned the struggles of marriage but they have understood each other to stay together and in love.
On their secret to staying married for a long time, Tammy has said that she has always tried to not only be a wife, but also a girlfriend.
In an Instagram post, she once wrote: "I love being his wife but I'm also very intentional about staying his girlfriend! […] I grew to learn the balance. Although sometimes he gets my bonnet lol, he should also get his Boo!"
Tammy has also revealed that going to therapy has been a major step to keep their relationship healthy, as well as staying friends in spite of being a couple. Meanwhile, Kirk has confessed that he needed to "divorce," meaning that he had to stop old habits from his past life that were threatening their marriage.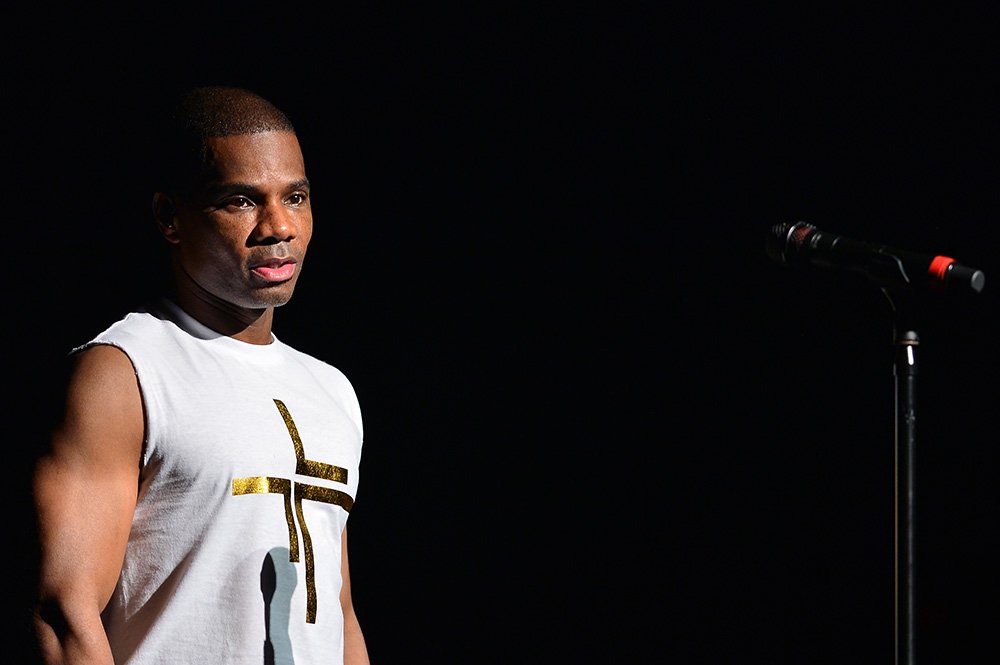 Kirk Franklin performs on stage during 'The Long Live Love Tour' at Au-Rene Theater at the Broward Center for Performing Arts on July 17, 2019 in Fort Lauderdale, Florida. I Image: Getty Images.
GROWING FAMILY
The Franklins got married on January 20, 1996 and by the time, they both were already parents with one child each from previous relationships: Kerrion, Kirk's son who was born in 1988; and Carrington, Tammy's daughter born in 1989, who was later adopted by Kirk.
In 1997, the couple had their first child together, 23-year-old daughter Kennedy, and later welcomed Caziah, in 2000. Recently, Tammy and Kirk became grandparents for the first time as Carrington
welcomed her first child
with her husband Maxx Nakwaasah.
Please fill in your e-mail so we can share with you our top stories!