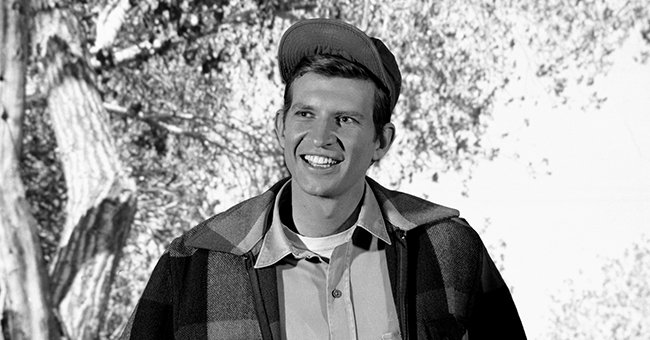 Getty Images
'Green Acres' Star Tom Lester Got on the Show Because He Knew How to Milk a Cow
Tom Lester became a star when he appeared on "Green Acres" as the bubbly yet loveable farmhand, Eb Dawson. He grew up on his grandfather's farm in Jackson, Mississippi.
He spent most of his childhood hunting, fishing, shucking corn, and picking cotton. Before making his way into Hollywood, Lester worked in Purcell, Oklahoma, teaching science and biology.
According to the US Weekly, Lester, reflecting on his career, opened up to the American Profile Magazine, saying that his friends and family back home had no faith in him.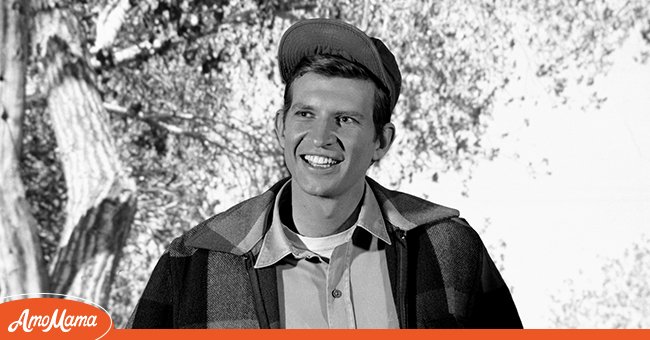 "Green Acres" cast member Tom Lester as Eb Dawson, 1966. | Source: Getty Images
BECOMING EB DAWSON
None of them thought he'd one day become a successful movie actor until they saw him on television as the loveable and friendly Eb Dawson in the film "Green Acres." He recalled:
"They said, 'You are too tall, too skinny, too ugly, you have a Southern accent, and you don't look like Rock Hudson.'"
Discouraged by the lack of faith in his desire to become a Hollywood star, he shelved his dream. He enrolled at the University of Mississippi, later graduating with a degree in Chemistry.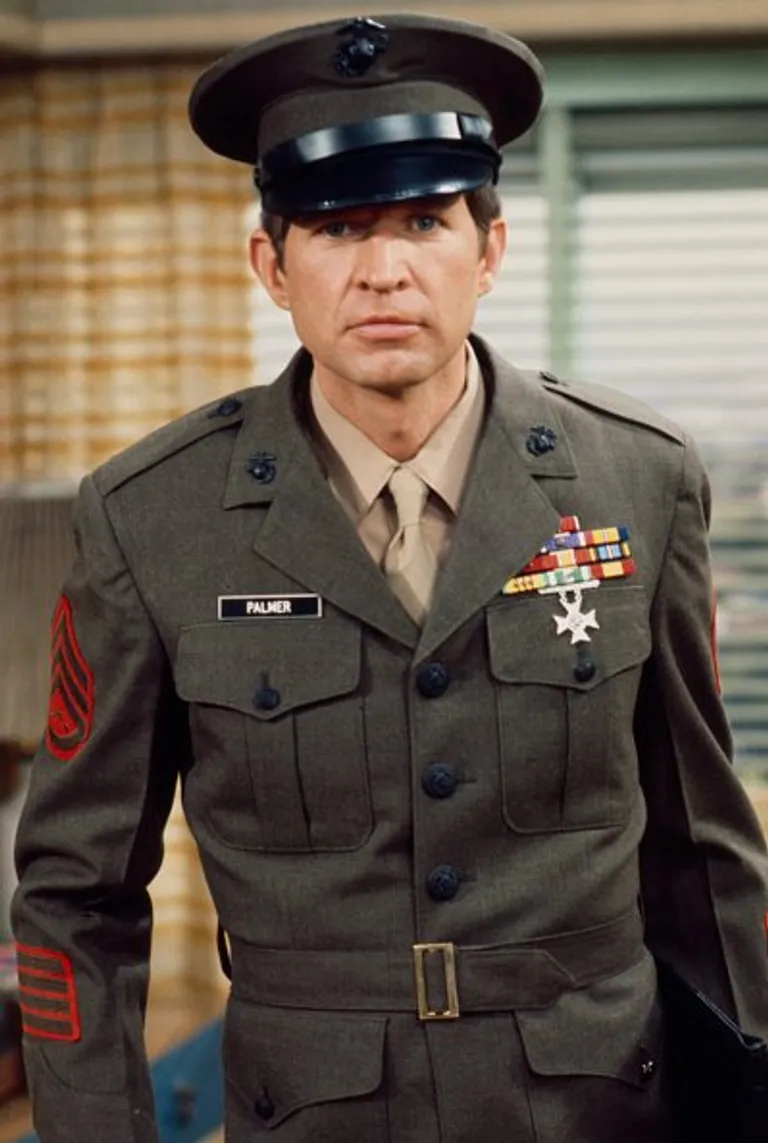 Tom Lester appearing in the ABC TV movie "Charo and the Sergeant," circa 1976. | Photo: Getty Images
He was en route to becoming a doctor when he decided to follow his heart — becoming a doctor was not something he wanted to do. Turning a deaf ear to his critics, he packed his bags and headed for Hollywood.
The "Gordy" actor did not have a plan or clue of how the show business worked. All he knew was that he wanted to try his luck in the industry, and nothing would stand in his way. He mused:
"I didn't figure there were a lot of folks like me in Hollywood, so the way I went, no job, no place to stay, didn't know anything about the motion picture business."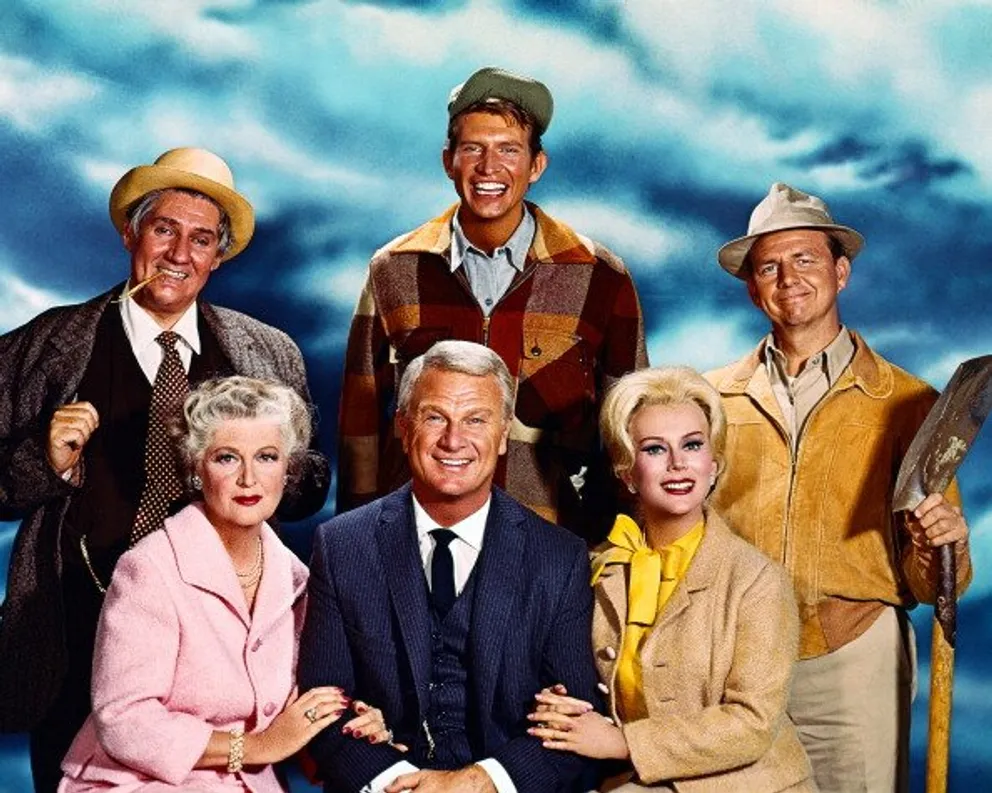 The cast of the American TV comedy series "Green Acres," circa 1968. | Photo: Getty Images
Once there, he met the acting teacher Lurene Tuttle, and under her tutelage, he began appearing in plays opposite Linda Kaye. Kaye was Paul Henning's daughter.
Hennings was the brain behind the hit show "Green Acres," and at the time, he'd been looking for actors to join his cast. The show was a spinoff of Henning's previous comedies, "Petticoat Junction" and "The Beverly Hillbillies."
During the auditions for the show, Lester stood out because he was the only actor who had the know-how of working on a farm. He knew how to milk a cow, a skill that placed him at an advantage over his opponents.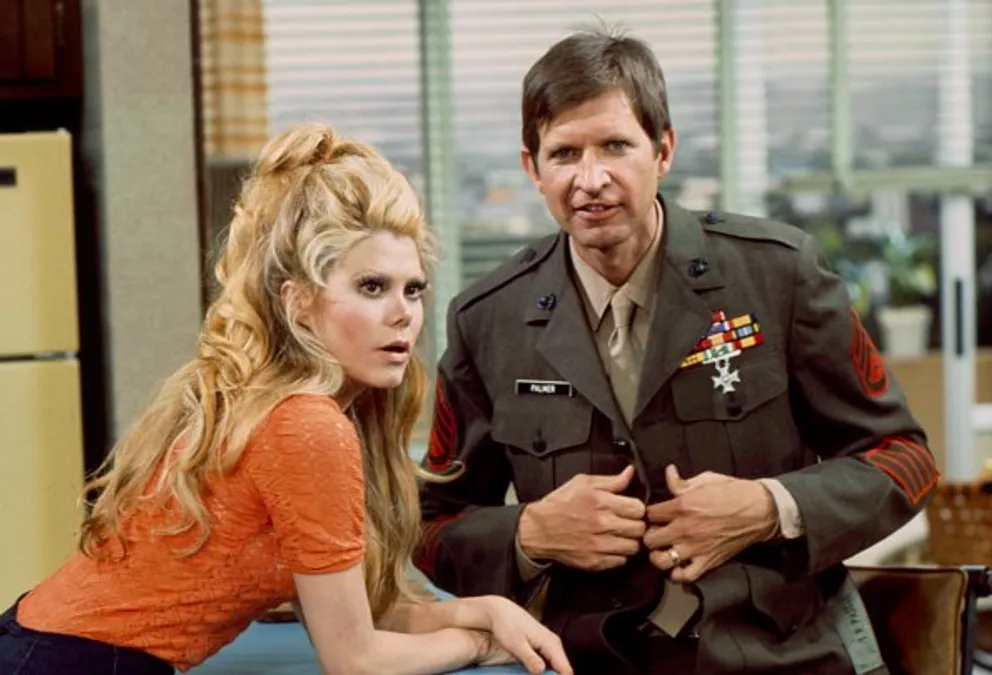 Charo and Tom Lester appearing in "Charo and the Sergeant," circa 1976. | Photo: Getty Images
Lester beat 400 other competitors for the role of Eb Dawson. With his real-life farming skills, he won hands down, earning himself a position in the CBS hit comedy "Green Acres," which ran from 1965 to 1971.
The film chronicles the lives of a New York City attorney and his wife as they attempt to live in the bizarre community of Hooterville and make a living as genteel farmers.
Created by Jay Sommers, the show also starred Eddie Albert and Eva Gabor, who portrayed the couple, Lisa and Oliver Wendell Douglas.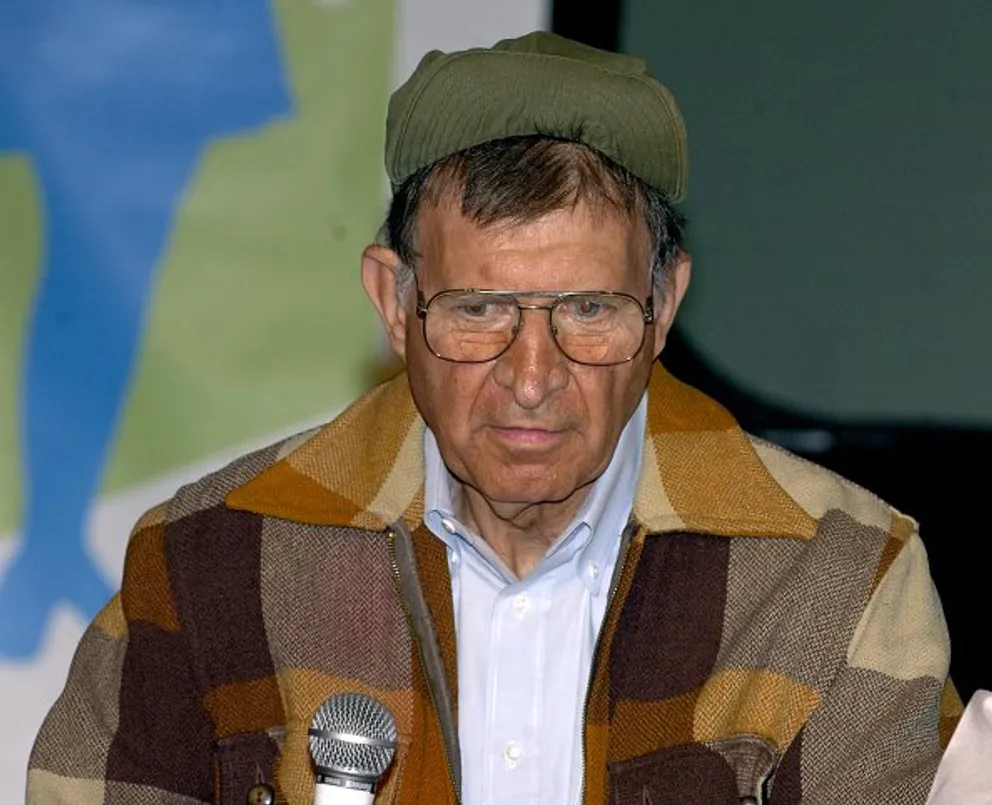 Tom Lester at the Burbank Airport Hilton Hotel in Burbank, California. Picture created in August 2003. | Photo: Getty Images.
The couple built their new life with Eb's help. A humble but slightly slow hired hand, Eb helped the couple make their shack home on a run-down farm.
Initially, his character was only supposed to play a minor role, but his performances at the beginning were so good he soon became a regular.
Being cast by the show forever changed his life and cemented his place in the world of comedy. More than the joy of achieving his dreams, Lester told the American Profile Magazine that he had so much fun traveling across the country and laughing every day on set.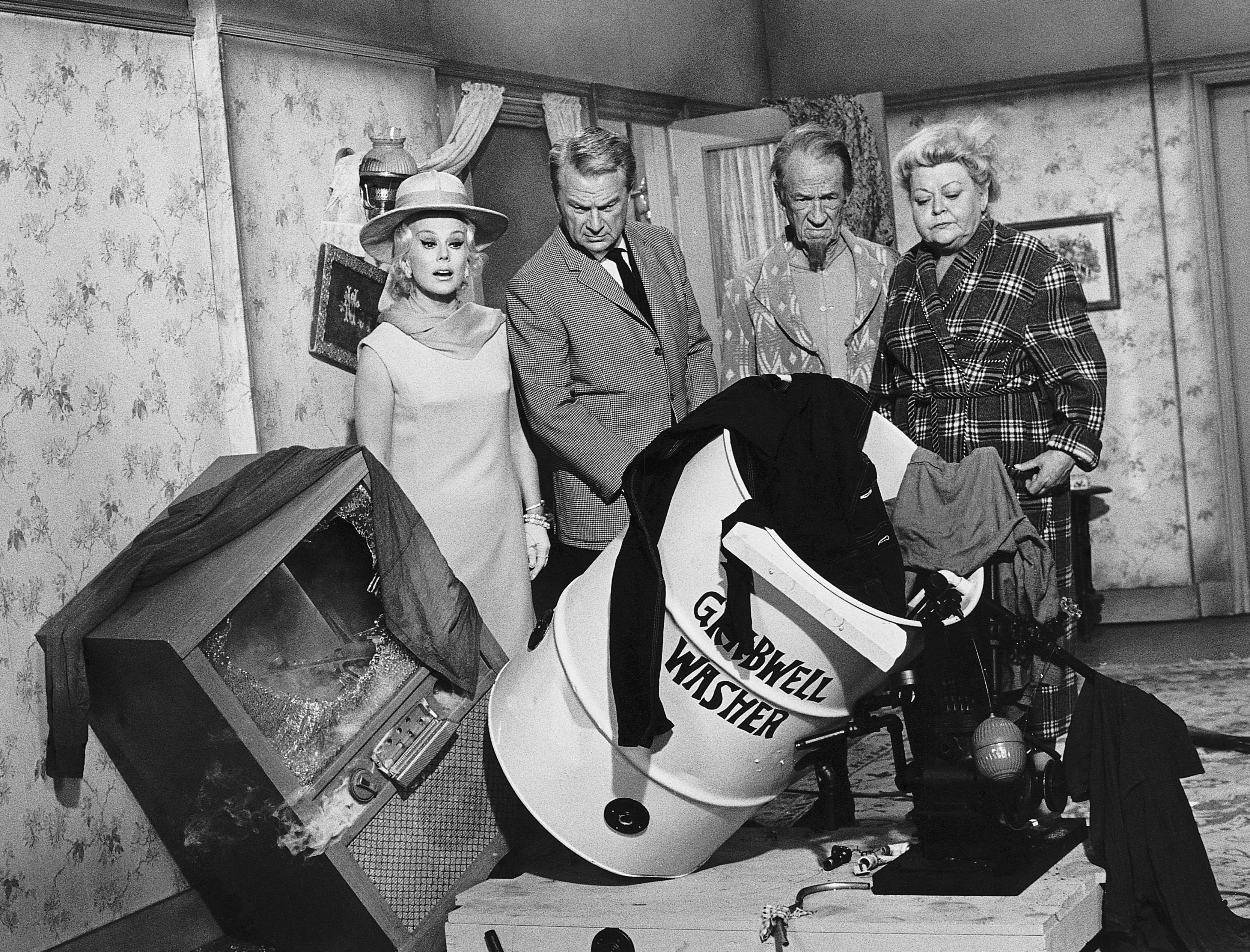 A scene from the long-running television series "Green Acres" publicity handout, circa 1965-1969. | Source: Getty Images
Lester also acted in the movie "Gordy," "Little House on the Prairie," and "Knight Rider." He also showcased his knack for humor on "Petticoat Junction" and "The Beverly Hillbillies."
A FULFILLING LIFE AFTER "GREEN ACRES"
The show ended in 1971, after the sixth season. Lester soon landed other acting roles, such as Riley, in the 1974 family film "Benji." However, his spiritual beliefs often conflicted with most of the scripts.
Owing to his life-long Christian faith, he began turning down roles. He hated the thought of sharing his faith with people that could not watch his movies due to the language and subject matter therein.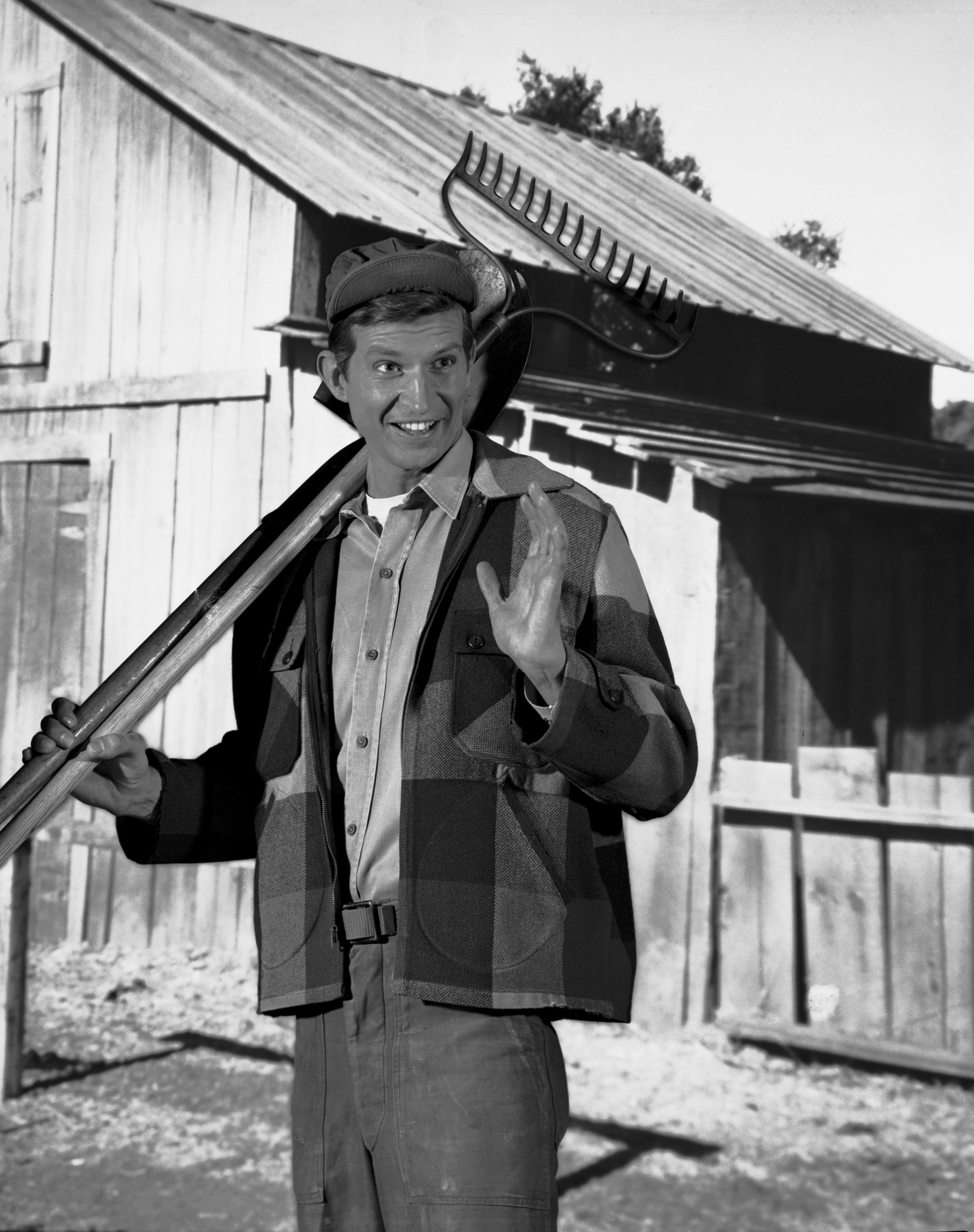 "Green Acres" cast member Tom Lester as Eb Dawson, 1966. | Source: Getty Images
The final blow was when he refused to do a beer commercial, and his talent agency dropped him. He decided to follow a calling far more significant than any role he ever played on the big screens.
With the same self-regard that saw him land a leading role in "Green Acres," he moved back home to Laurel to fulfill a calling to preach the message of obedience and faith and spread God's word.
Well-fitted for his new vocation, Lester became so engaged that he would make about 25 speeches a year. Blending his views on politics, education, religion, and his folksy stories of "Green Acres," he became a popular speaker.
Due to newer Hollywood roles that resonated with his faith, Lester decided to start creating his own. During the fall of 2006, he released his movie "Mel and Tom in Huntin' Buddies."
In the 58-minute film featuring veteran comic star Tim Conway and country star Mel Tillis, the three provide a crash course in how not to hunt. He said of the movie:
"It's funny and something decent the family can watch. You can show it in the church if you want to. The American public is crying out for clean entertainment."
LESTER PASSES ON
After a fulfilling life on and off the set, Lester passed on on April 20, 2020, due to complications from Parkinson's disease. The star died at the Nashville home of his fiancée and caregiver, Jackie Peters. He was 81.
The star left behind Peters, his great-nieces, McKenzie and Haleigh, and his brother Michael. Today, he rests at the Hickory Grove Cemetery in his hometown, Laurel.
Please fill in your e-mail so we can share with you our top stories!