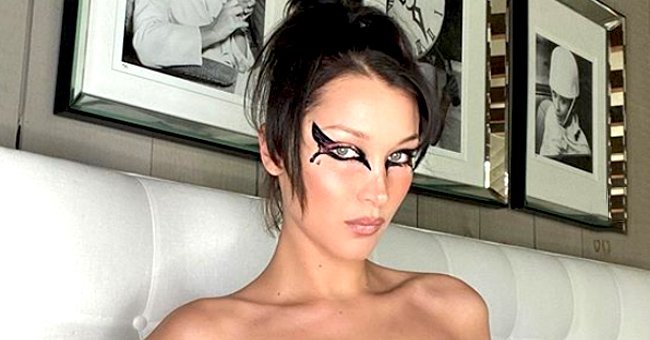 Getty Images
Bella Hadid Opens up about Life in Quarantine & Using Her Platform Responsibly as a Role Model
Bella Hadid has worked her way to the top as a supermodel. Recently, she got candid about quarantine life and how she uses her platform to effect a change.
Like many celebrities, Hadid uses her social media platforms to showcase her lifestyle to fans. A few days ago, however, she spoke about life following the outbreak of the novel coronavirus.
The supermodel, who has been self-isolating in a family farm in Pennsylvania, explained that she misses the freedom associated with moving around before the deadly virus struck the world.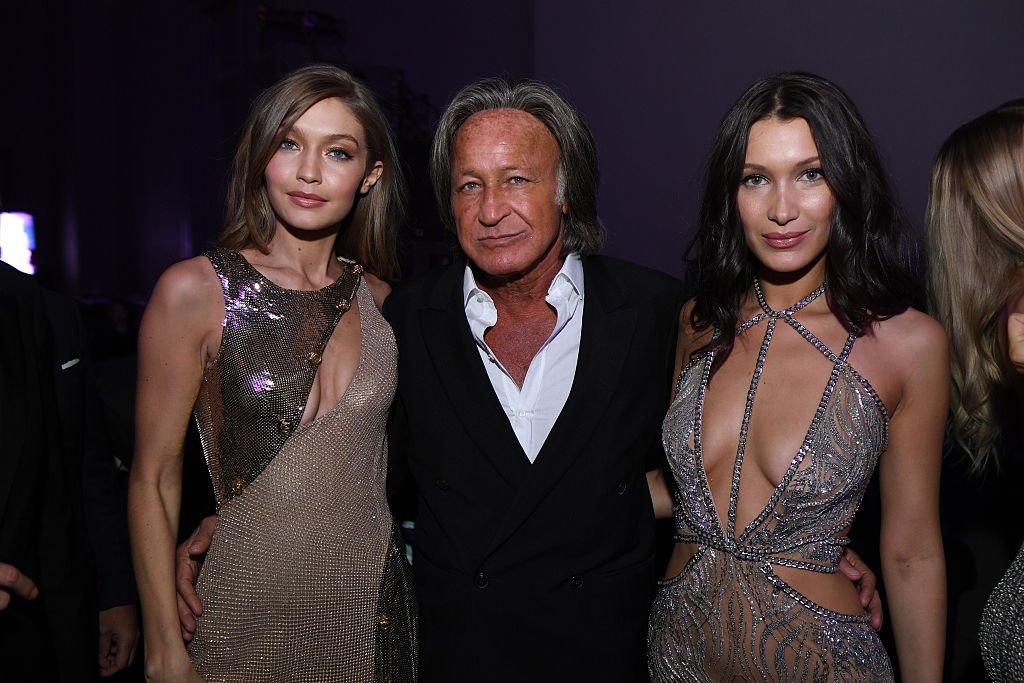 Gigi Hadid, Mohamed Hadid and Bella Hadid attend the Victoria's Secret After Party at the Grand Palais on November 30, 2016. | Photo: Getty Images
She also expressed that not being able to work is not something she is quite happy about. Hadid opined that the dynamics of the modeling industry would change to suit the necessary precautions that can curb the spread of the novel coronavirus.
While she has been at home, the fashion lover has been using her platform responsibly. At the peak of the nationwide protests, she confessed that:
"... I want young girls and boys to know that it is okay to use your voice and demand justice... and speak your truth at the same time."
Though she has been in quarantine and has not been able to work as much as she used to, Hadid is not resting on her oars. The supermodel has been working with her model sister, Gigi Hadid, who took some of the in-house shots featured on the cover of Belle Magazine.
The 23-year-old has also worked with other designers like Simon Porte Jacquemus, who opted for an online shoot. She explained that Simon is one of her best designers — he featured Hadid in her first online shoot.
Ashley Graham explained that she wants the world to be a healthy atmosphere.
Before reaching out to and connecting to young people affected by racism, Hadid revealed that she is worried about the racism in her workplace, and around her friends.
The fashion icon explained that even though the fashion industry is supposed to be free of racism and prejudice, it is the exact opposite, which is apparent.
Many of her "Black girlfriends" are not accepted due to their skin color. Before a show, they have to personally apply their makeup or get their hairs burned just because they are black, and the makeup artists are racists.
The 23-year-old is not the only person in the fashion industry to ask for a reformation in the industry. American Vogue's first black model, Beverly Johnson, asked that influential fashion personalities speak up and address the industry's racism.
Another model, Ashley Graham, explained that she wants the world to be a healthy atmosphere so that her young son can grow peacefully in it.
The Black Lives Matter movement gained momentum after the inhumane treatment of a black man named George Floyd. This led to his death, and the African American community took to the streets.
In some cities, the protest was violent, but in most, it was a peaceful demonstration. Many celebrities joined in the protest via their social media pages, while some took to the streets.
While Hadid does not mind speaking up against societal ills and educating her fans, she also shares a wonderful relationship with her siblings, Gigi and Anwar, and the Hadids often spend some family time bonding!
Please fill in your e-mail so we can share with you our top stories!