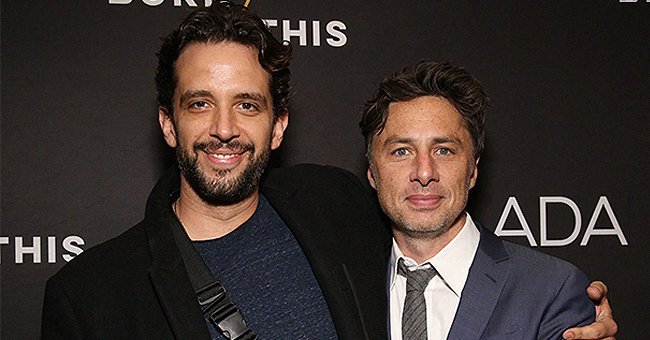 Getty Images
See How Zach Braff Immortalized Late Friend Nick Cordero
Zach Braff got a new tattoo inked in the memory of his late pal and fellow star, Nick Cordero, who lost his life to the novel coronavirus. The image symbolized Cordero's lively nature.
"Scrubs" star Zach Braff has chosen to etch the memories of pal and late Broadway actor, Nick Cordero, in a unique way.
On Instagram, the celebrity tattoo artist, Dr. Woo, shared a snapshot of the newly-engraved image that represented Cordero's vibrance in the acting world.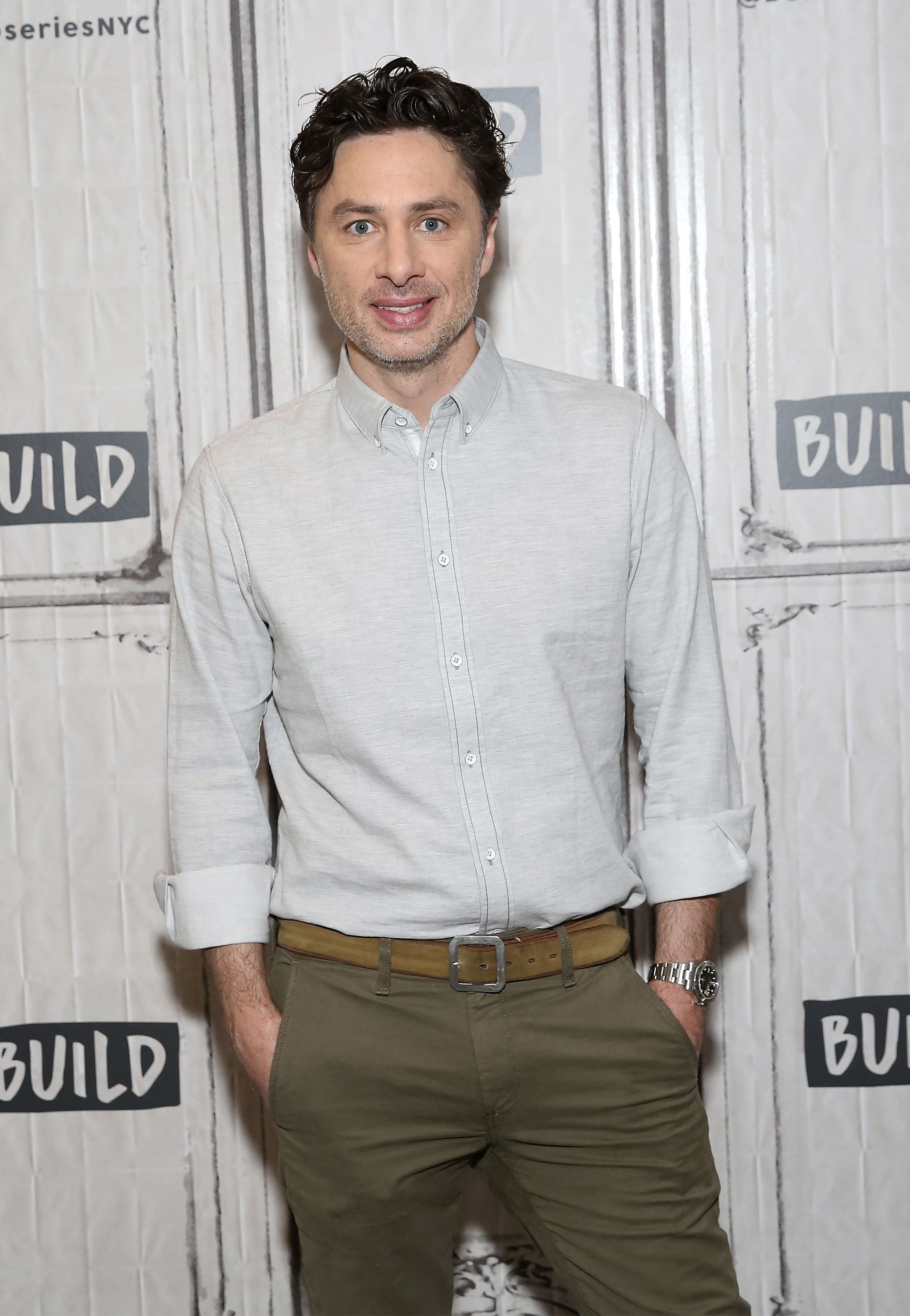 Zach Braff visits Build Studio on April 4, 2018, in New York City | Photo: Getty Images
IN LOVING MEMORY OF CORDERO
The image shared showed that Zach Braff had a graphic representation of Nick Cordero in action, inked on one of his arms. The picture showed Nick in a three-piece suit, a top hat, and an animated look on his face. The soul-stirring caption read:
"In loving memory to the greatest @nickcordero1 on his friend @zachbraff"
Cordero's image was inspired by the outfit he wore in the Broadway show, "Bullets Over Broadway," which also featured Zach Braff. Fans thoughtfully commented on the symbolic image.
Someone shared: "He is a reminder to keep song and dance in your heart…" Cordero's widow, Amanda Kloots, also showed approval in the comments.
ZACH AND CORDERO'S FRIENDSHIP
Zach Braff and Nick Cordero had an impressive friendship outside TV and Broadway. During Cordero's illnesses, his wife Amanda Kloot and their little son had stayed briefly at Braff's home.
Towards the time of his death, Cordero was placed on the ventilator.
In his tribute to Nick, Braff shared a black-and-white image of the actor while he poured out his heart. Braff wrote in his caption: "...I have honestly never known a kinder person. But COVID doesn't care about the purity of your soul…"
CORDERO'S TRAGIC PASSING
In an episode of Braff's podcast, "Fake Doctors, Real Friends," he detailed the sad events leading up to the death of Nick Cordero.
Although Nick died from complications of the novel coronavirus, Zach Braff shared that the star actor was already COVID-19-free. His death was caused by the aftermath of his illness.
Braff relayed that doctors compared Nick's severely affected lungs to "swiss cheese" while adding that the actor would have needed double lung surgery and transplant.
During the throes of his sickness, one of Cordero's legs had to be amputated due to blood clots. Towards the time of his death, Cordero was placed on the ventilator.
Please fill in your e-mail so we can share with you our top stories!