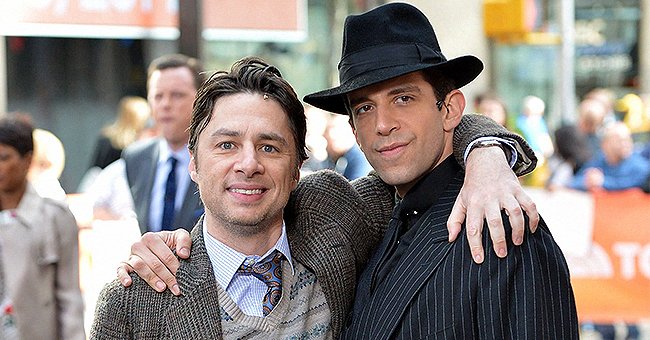 Getty Images
Nick Cordero's Friend Zach Braff Opens up about the Actor's Final Moments before Passing Away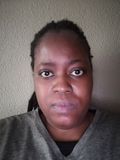 In this week's episode of Zach Braff's podcast, "Fake Doctors, Real Friends," the actor discussed his friend, Nick Cordero's death. The Broadway star passed away on Sunday.
Tuesday's 202nd episode of "Fake Doctors, Real Friends" was titled "My Nightingale." Braff, 45, and co-host, Donald Faison, dedicated the episode to the late Cordero, 41.
The former "Scrubs" actor explained how his late friend didn't have the novel coronavirus disease when he died. However, he admitted how severe the virus was stating:
"What COVID did to Nick is what it does to a lot of people, it comes in and wreaks havoc on your body."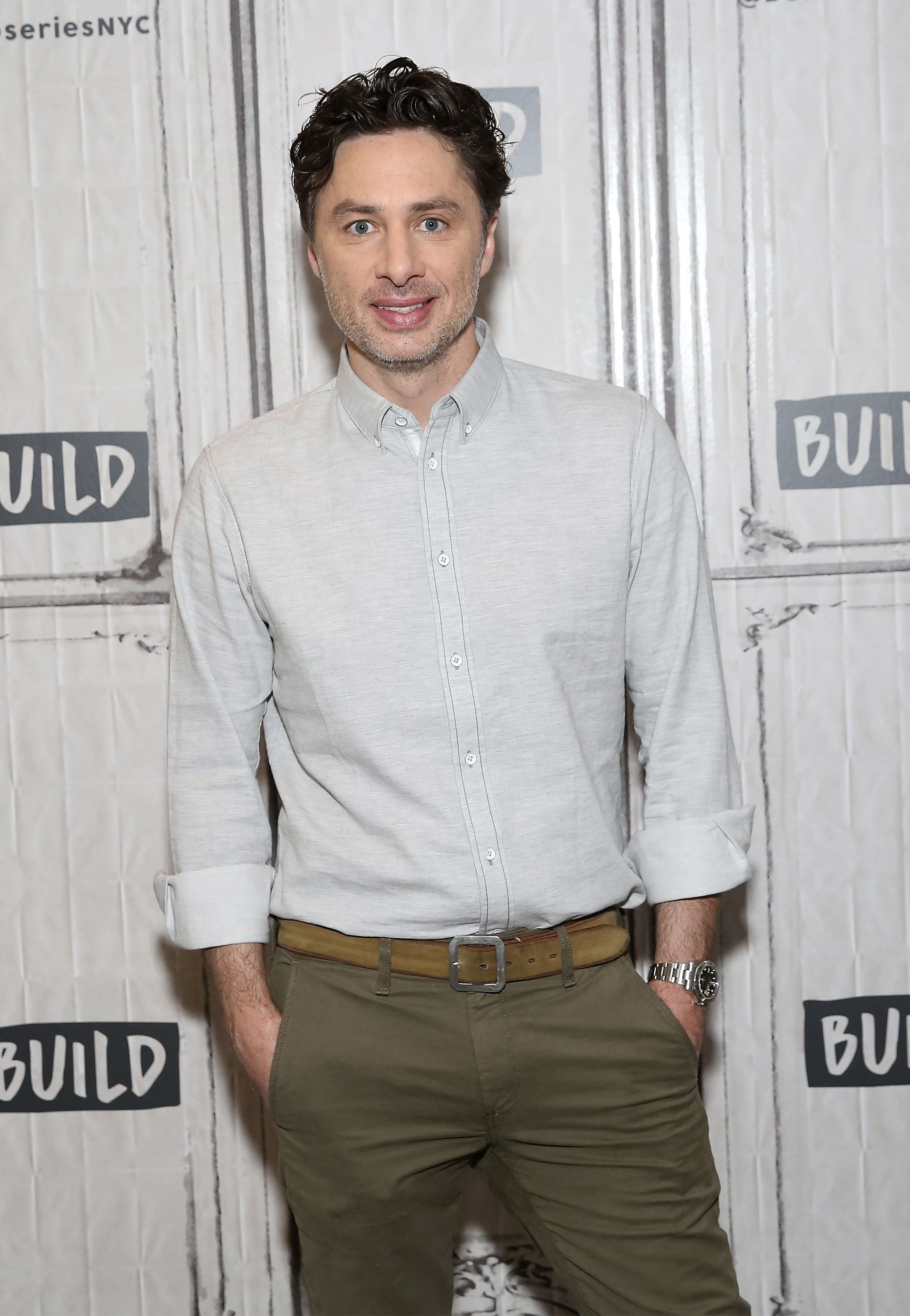 Zach Braff visits Build Studio on April 4, 2018, in New York City | Photo: Monica Schipper/Getty Images
EFFECTS OF COVID-19
Braff explained how the virus would leave but the infected person would be left with "'lungs that look like Swiss cheese.'" Cordero was diagnosed with COVID-19 in March 2020.
Cordero asked me to look after his wife, Amanda, and their child – Zach Braff.
He battled the illness and other complications that arose from it, for more than two months before his death. His widow, Amanda Kloots, 38, kept fans clued up with social media updates.
COMMENDING KLOOTS
Braff met Cordero in 2014 when they starred together on "Bullets Over Broadway." He hosted Kloots and their son, Elvis, 1, in his home in Los Angeles during his friend's hospital stay.
The podcast co-host also commended his friend's wife for her positivity throughout her husband's health battle. He and his girlfriend, Florence Pugh, couldn't comfort Kloots due to social distancing guidelines brought on by the virus.
UNABLE TO COMFORT AMANDA
The actor explained how he and Pugh would stand ten feet away and watch Kloots crying. He lamented on the trauma of not being able to give the widow physical comfort to ease her distress.
Braff also noted how Cordero's "blood pressure" hadn't been strong enough and how this would have led him to lose his fingers and toes if he had survived. The Broadway actor lost his leg to amputation during his battle.
NICK'S DETERIORATING HEALTH
The podcast co-host noted how his friend "just deteriorated, deteriorated, deteriorated" up until he was put on a ventilator. Braff recalled a point when his friend "woke up for a little bit" and moments when he could follow the doctor's instructions.
THEIR MEMORIES THEY SHARED
However, Braff still remembered how they ended up connecting and the "great memories" they had shared together on Broadway. He honored his late friend by playing his song, "Live Your Life."
TAKING CARE OF NICK'S FAMILY
The actor promised to always be there for Cordero's family and said they were "going to be doing our part to give this child an extraordinary life." He vowed to play his role in Cordero's family until his death.
PAYING TRIBUTE TO LATE FRIEND
In an Instagram post paying tribute to the late star, Braff actually revealed how his friend had asked him to take care of his wife and child if anything were to happen to him.
For those who wish to help support Kloots and Elvis, a monetary donation can be made on their GoFundMe account.
Please fill in your e-mail so we can share with you our top stories!