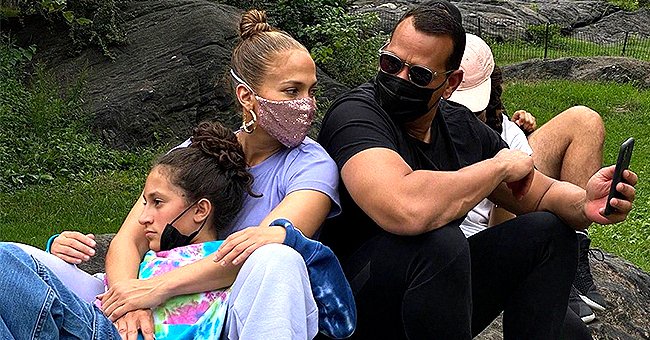 Instagram/jlo
How Jennifer Lopez, Alex Rodriguez, and Kids Stayed Protected from COVID-19 Amid Their Central Park Visit
After months of staying at home, Jennifer Lopez and fiance Alex Rodriguez recently went out to Central Park with their children. The well-blended family made sure to wear face masks while outdoors.
Lopez, 51, donned a sparkly pink facemask as she biked around the area. She shared her outdoor look with her 128 million followers on Instagram on August 5.
Rodriguez, who kept his look casual, wore a black mask. Twelve-year-old twins Emme and Maximilian, whom Lopez shares with ex-husband Marc Anthony, also donned comfortable outfits.
Lopez's fans took notice of her fabulous and attention-grabbing mask. While wearing a face mask during a pandemic is a must, it doesn't mean that it cannot be made from an aesthetic point of view.
The sequined-face mask worn by the "Jenny from the Block" singer was created by Katie May, who calls the piece a "disco ball." Lopez's mask also shows the latter's personal style.
In between her jet-setting life, Lopez could not help but feel a little upset because the pandemic has affected her wedding plans.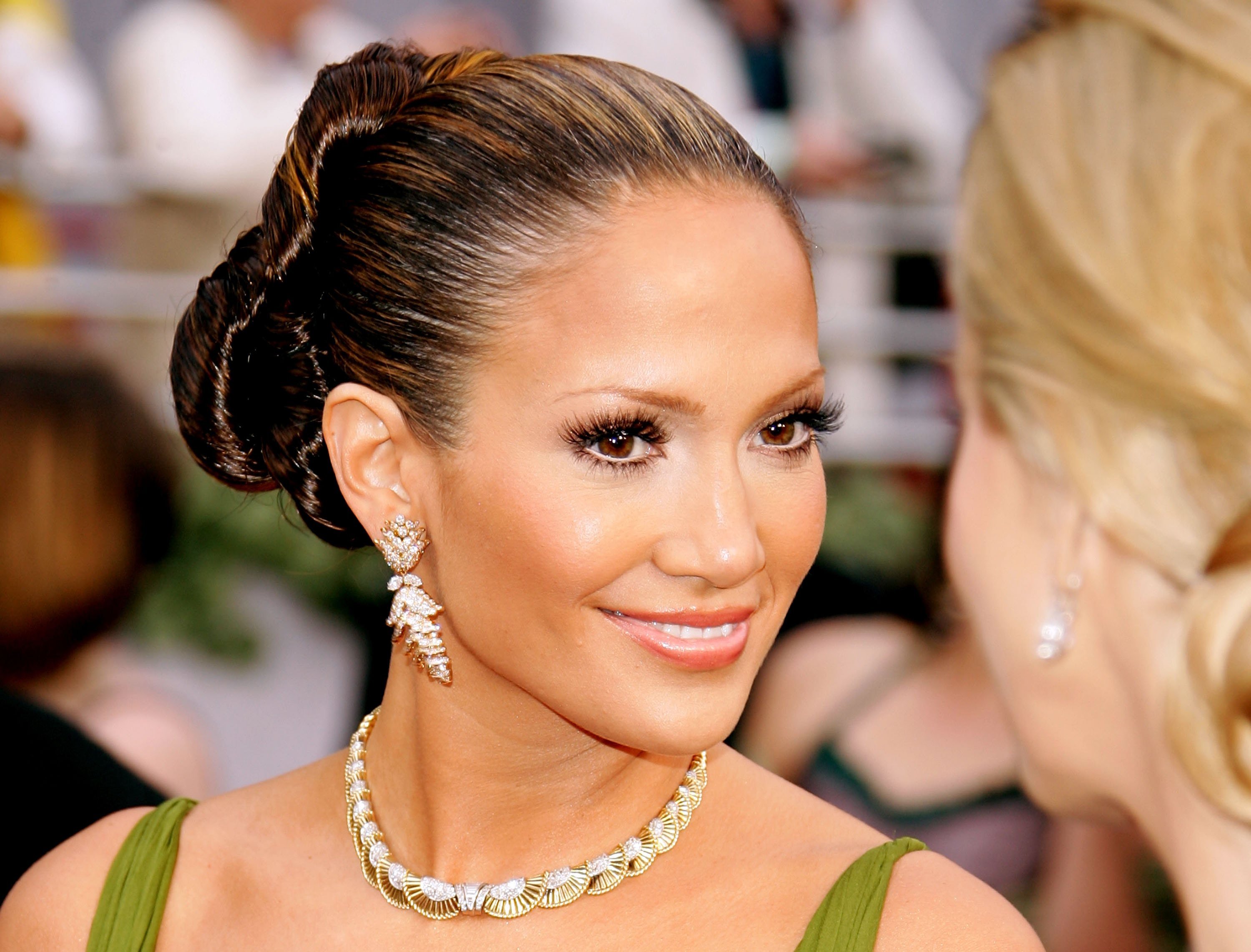 Singer and actress Jennifer Lopez during the 2006 Annual Academy Awards in California. | Photo: Getty Images
The power couple's visit to Central Park for "positive vibes" marked their return to New York City. Over the past few months, the family flew back and forth from Los Angeles to Miami to the Hamptons.
The family has been staying at Lopez's eight-bedroom Walter Mill mansion in Long Island, which is worth $10 million. Prior to their return to New York, the family had a productive time in Los Angeles.
Lopez and the 45-year-old former football athlete would spend time biking around their neighborhood in Bel Air compound. They were also spotted house-hunting in Malibu, where they recently sold their home worth $8 million.
In between her jet-setting life, Lopez could not help but feel a little upset because the pandemic has affected her wedding plans. She told Ellen Degeneres in an interview that she feels uncertain about what will happen next. She said:
"Again, we're just going to wait and see how this whole thing is gonna pan out."
Because of the family's popular TikTok video during quarantine, Degeneres jokingly suggested to Lopez that they should do a "TikTok wedding" at home. Lopez laughed at the idea but took note of the TV show host's suggestion.
Other than her wedding plans, Lopez also opened up about her new show "Thanks a Million" on Quibi. She also recalled her unforgettable SuperBowl performance and her one-million meal donation to "Feeding America."
Despite the uncertain times, Lopez said it felt nice to reconnect with her family. The "World of Dance" judge makes the most of her time by attending to the needs of her loved ones.
Lopez and Rodriguez were engaged in March 2019, around two years after they started dating. Aside from the twins, Lopez is also helping care for her fiance's daughters, Natasha, 15, and Ella, 12.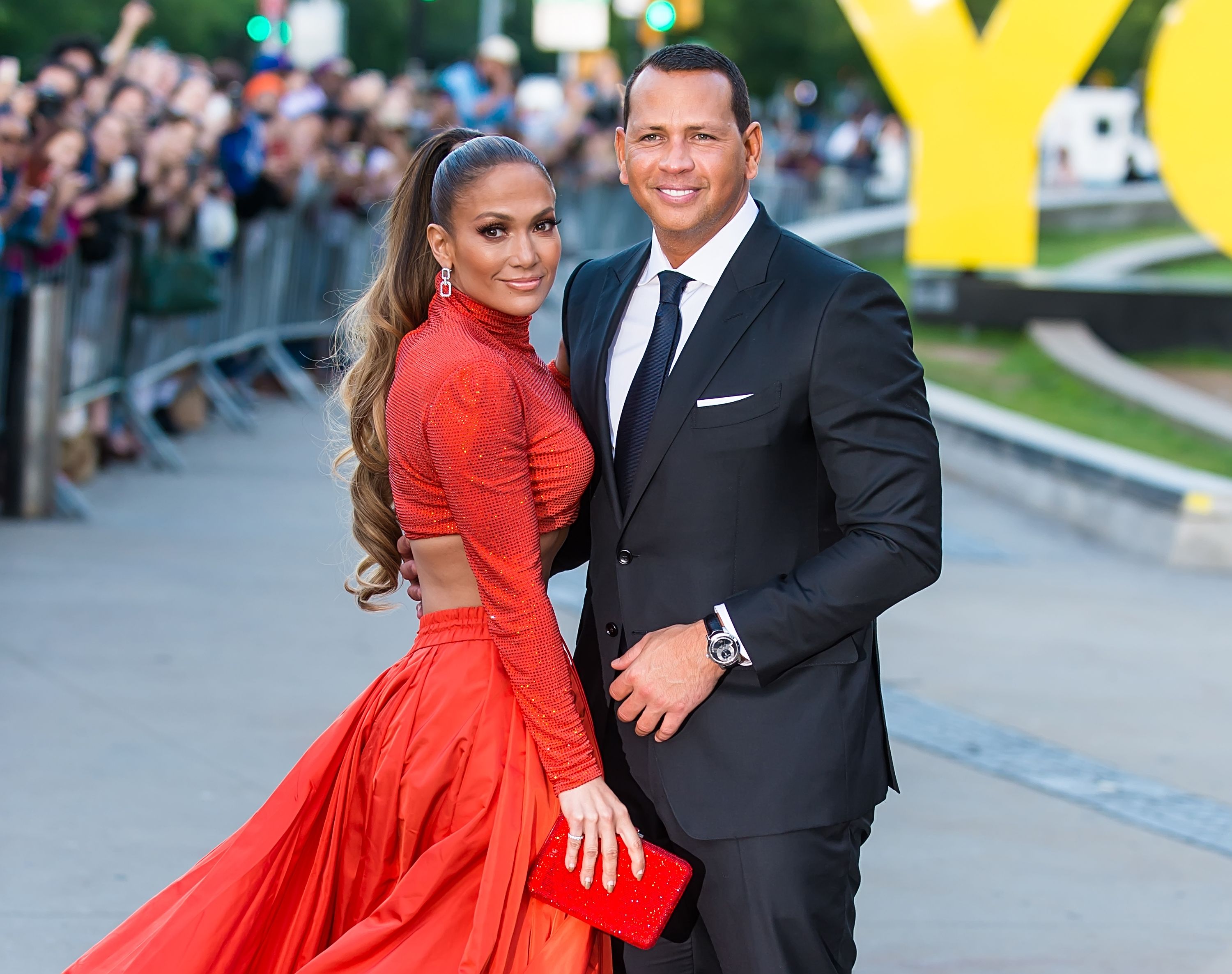 Newly-engaged couple Jennifer Lopez and Alex Rodriguez. | Photo: Getty Images
As the couple takes their time in planning their wedding, Lopez recently took a beach break with her family. She posted an adorable photo of their bonding moments on Instagram.
In the photo, Lopez sat beside Rodriguez, guarding their children from afar. One fan described the well-blended clan as the "best family."
Please fill in your e-mail so we can share with you our top stories!