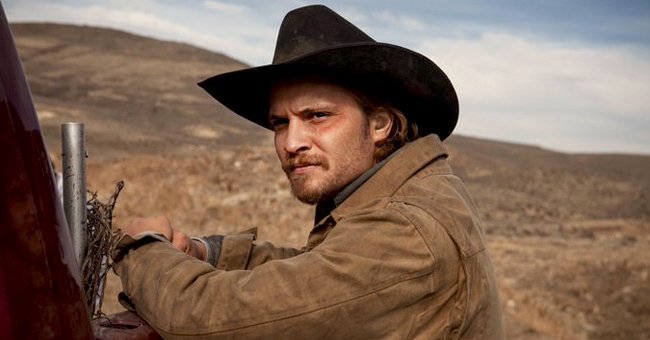 twitter.com/Yellowstone
'Yellowstone' Star Luke Grimes Once Said Kayce Dutton's Character Is the Favorite He's Played

Luke Grimes' "Yellowstone" character is the longest role he's stuck to on television. That's no surprise as the actor has said it's his favorite portrayal in his career.
Luke Grimes is best known for his role in "Yellowstone" as Kayce Dutton, son of Kevin Costner's John Grimes. Grimes, 36, once revealed that he more than enjoys playing the character for two years.
In a past interview, Grimes explained that he also enjoys the popular Paramount Network series' unique setting. His fellow cast members are also a factor.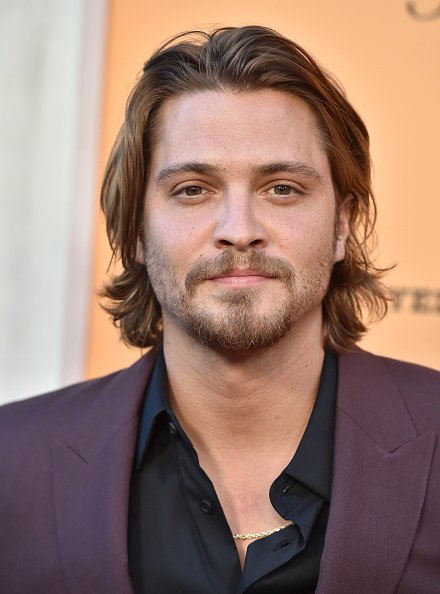 Luke Grimes at Lombardi House on May 30, 2019 in Los Angeles, California. | Photo: Getty Images
GRIMES PRAISES "YELLOWSTONE" ROLE AND CAST
The actor noted: "This is my favorite character I've ever played, and my favorite world as far as a story I've ever been a part of. And just starting there, it's an incredible experience."
Grimes, who made his name in the "Fifty Shades of Grey" franchise back in 2015, has also starred in shows like "True Blood" and the lesser-known, "Brothers and Sisters."
He is lucky to be in the company today of wonderful co-stars. He said: "And then add on top of that, is that all these other really dedicated actors... no one's phoning it in, no one's showing up to get paid."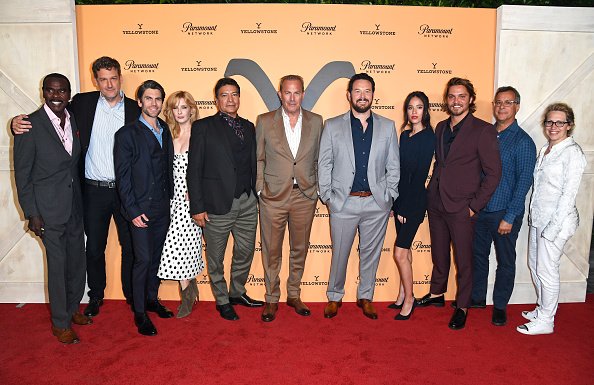 Yellow Season Cast at the Paramount Network's "Yellowstone" Season 2 Premiere Party at Lombardi House on May 30, 2019 in Los Angeles, California | Photo: Getty Images
The actor went on to say that the other stars have a genuine passion for their job, something he hopes he'll continue to enjoy long after his "Yellowstone" days are over.
RECENT EPISODE MIGHT BE CALM BEFORE STORM
For now, though, Grimes is entirely satisfied with where he is. He especially enjoys living the life of a cowboy. Of course, his character has a lot more going on besides basking in the great outdoors.
At the end of July 2020's episode, Kayce and his girlfriend Monica (played by Kelsey Asbille) appeared to be on the mend, and fans believed they could rest easy.
However, the co-stars quickly advised viewers that they can't relax quite yet. Grimes said: "I don't think fans of 'Yellowstone' should ever expect to 'breath easy' when it comes to their relationship."
WHAT'S TO COME FOR KAYCE AND MONICA
For now, though, the on-screen couple is enjoying a period of calm after rescuing their son from a kidnapping. Kayce also has a new job as a livestock commissioner.
As for Monica, the actress mentioned that the character might get a new job in teaching or something else that sees her involved in the community. For now, she and Kayce can figure it out together.
Behind the scenes, Grimes keeps his personal life under wraps. He is so private that he has no social media presence. One thing he has let us know of is his disinterest in organized religion.
GRIMES' ARTISTIC BACKGROUND AND SEASON RATINGS
Careerwise, Grimes graduated from the American Academy of Dramatic Arts in 2004. His and the rest of the cast's talent definitely contributed to viewership numbers for season three premiere.
According to Deadline, the show saw 4.2 million viewers tune in to the show's premiere in June 2020. The ratings also went up significantly, so it is no surprise "Yellowstone" has already been approved for a fourth season.
Please fill in your e-mail so we can share with you our top stories!