David & Tamela Mann Caught Sharing a Kiss by Their Daughter Tia – See Their Sweet Moment
David and Tamela Mann are still madly in love with each other, and it shows. Check out the adorable video of the pair getting caught sharing a kiss. 
For most children, seeing your parent's public displays of affection can be slightly uncomfortable, and David and Tamela Mann's daughter Tia proves that you never grow out of it. 
The couple shared a video to their Instagram page of them sharing a kiss, before being pushed apart by their daughter, who had had enough of the romantic display.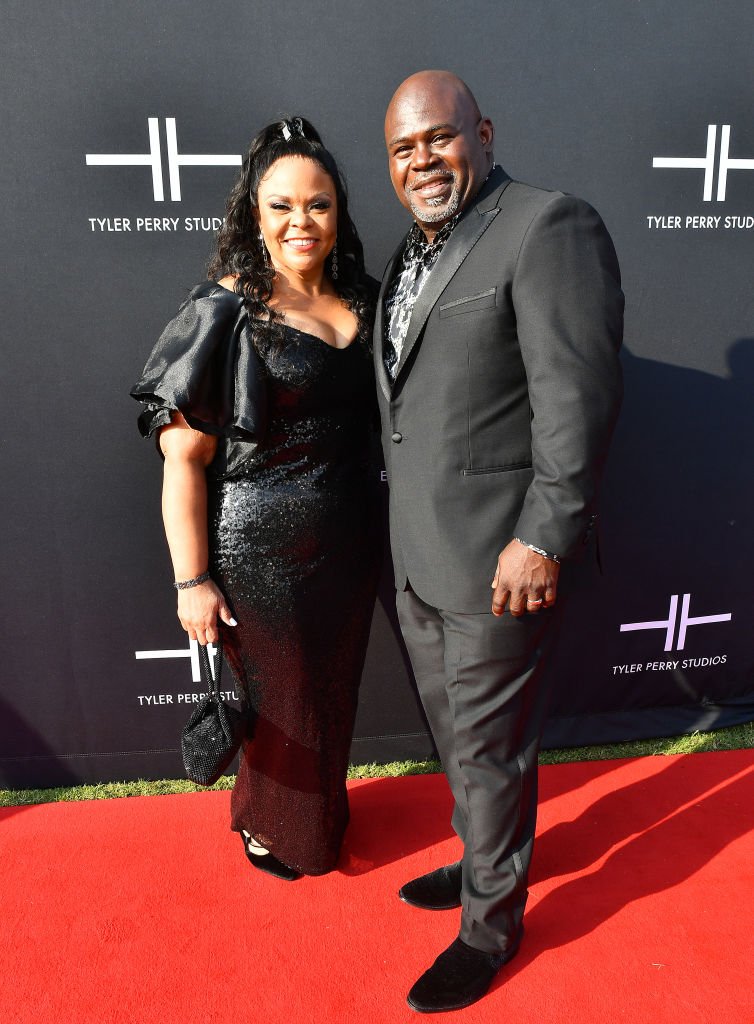 The clip shows a touching moment between the couple who have been married for over thirty years, and who are proving that the romance had never died. 
David and Tamela poke fun of their 30-year-old daughter who laughs after separating her parents, by captioning the video:
"@iamtiamann is 30 years old and STILL be in our business ? Let us kiss in peace little girl!!!!"
The loved up couple has a blended family, sharing Tia and David Mann jr, as well as Portia and Tiffany from David's previous relationships, with the pair also raising Tamela's niece Sonya. 
During an interview on the Wendy Williams show, Tamela revealed the night that they discovered her husband had a child after a constable knocked on their door to break the news. 
The couple who appeared together in "Meet the Browns," still continue to finish each others sentences.
While it was initially difficult for Tamela, who at the time, had only been married to her husband for five years, she added that she never treated his children like stepchildren, and considers them her children. 
The couple who appeared together in "Meet the Browns," still continue to finish each other's sentences, with David revealing that they had initially met in high school. When it comes to the secret to their long marriage, he said:
"We made divorce not even an option for us. Because we 've literally said whatever comes, we're going to work through it. For us, we definitely just make each other a priority."
Tamela, who is an award-winning gospel singer, added that even after decades of being together, she was still enjoying her life and marriage, calling it a blessing. 
Last year, she became a WW ambassador - formerly Weight Watcher, after deciding to embark on a healthier lifestyle. 
Tamela announced the news revealing that her daughter Tiffany would also be joining her fitness journey, with her daughter saying that she had inspired her. 
It is no surprise that her husband supported her decision to get healthy, with Tamela revealing that he showered her with constant encouragement.