Here's Savannah Chrisley's Take on the 2020 Mood Meme Using Photos of Her Dad Todd
Savannah Chrisley, the daughter of "Chrisley Knows Best's" Todd Chrisley, joins in the Instagram meme trend on moods for 2020 with hilarious pictures of her father's facial expressions.
Savannah Chrisley recently shared a picture on her Instagram page that would probably make her father, Todd, give her one of his notoriously hilarious unimpressed expressions.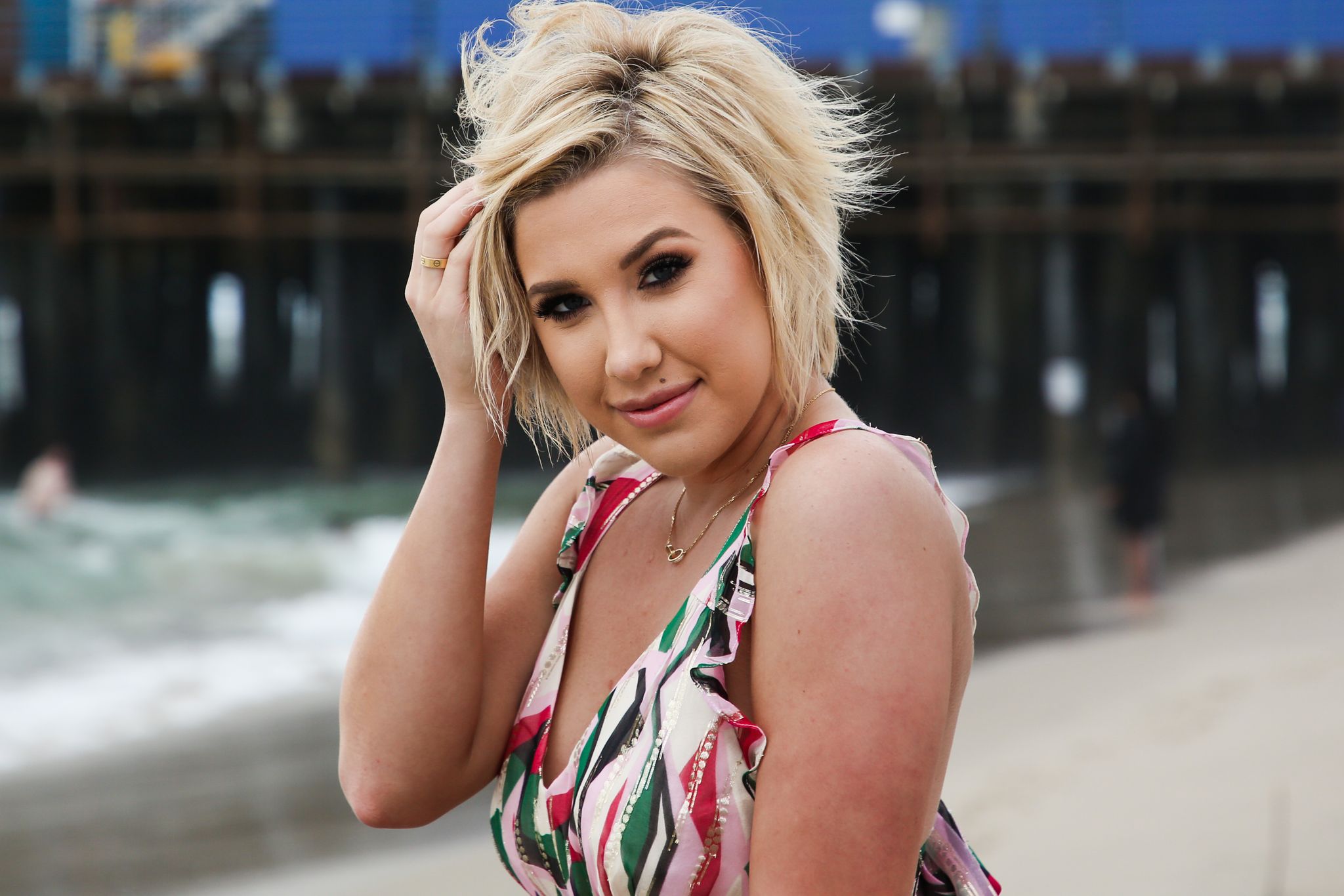 She made a photo collage of different pictures of Todd's expressions using them to represent each month of the year from January to September.
As the months passed by on the meme, Todd's happy and excited expression in January slowly transitioned to confusion, shock, panic, and downright "over it." She captioned:
"BEST description of 2020 #chrisleyknowsbest."
Savannah's hilariously accurate meme was her own version of the "moods of 2020" Instagram trend started by actress Reese Witherspoon on her own Instagram page.
The actress started what could possibly be one of the most hilarious trends yet when she took to her Instagram to post a photo collage of herself from different characters she has played to represent the first nine months of 2020 with each picture expressing different moods.
January was a happy, optimistic picture of Witherspoon from her role as Elle Woods in "Legally Blonde." January had been filled with optimism for a great year ahead and were the days when masks were not essential, and the term "social distancing" was nearly obsolete.
February's look was less excited, and by March, things visibly took a drastic turn as they did in real life. By June, the meme turned into an intense photo of her character, Cheryl Strayed in "Wild." The entire meme summed up just about everything in the year so far.
Many of Witherspoon's fans, followers, and other celebrities could not help but laugh hard at the accuracy of her post, with many of them including Hoda Kotb, and Mindy Kaling posting their own versions as Savannah did.
Besides potentially getting a good-natured rise out of her old man, Savannah has also been spending time with her family. In a July episode of "Chrisley Knows Best," some secrets from her past as a teenager came popping out, and there was no one more surprised than Todd.
The episode followed Todd and his wife Julie grounding the family's youngest, Grayson, for sneaking out of the house. Their older brother, Chase, swooped in in an awry attempt to absolve their brother by confessing that Savannah, Todd's favorite child, used to help him steal Todd's cars so that he could sneak out.
The shock on Todd's face was evident, and he did not miss a beat, jokingly denouncing Savannah as his favorite child and passing the title on to Grayson. They all had a good laugh at their dad's reaction and carried on being the hilarious bunch that they are.
Things have been quite alright for the Chrisleys with the occasional upsetting moment like when Todd had to defend his biracial granddaughter after a racist troll commented unkind words on a picture of the stunning 7-year-old.
With all that negativity behind them, the Chrisleys have carried on being a happy bunch, but that might not be the case for much longer when Todd finds Savannah's meme and comes for payback.