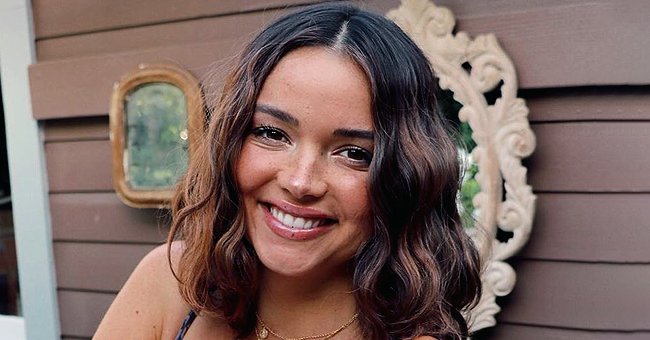 Instagram/bekah
'Bachelor' Alum Bekah Martinez Slams Troll Who Says Her Child Is Too Old to Breastfeed
"Bachelor" alum Bekah Martinez defended tandem nursing her two children after doing her "mom thing" caused an outcry among her followers.
Bekah Martinez is now a happy mom of two after she gave birth to her second child with boyfriend Grayston Leonard. Stepping away from the norm, she gave birth in a pool at home.
But then the 25-year-old shared a picture breastfeeding both her children at the same time, her comment section exploded in judgement.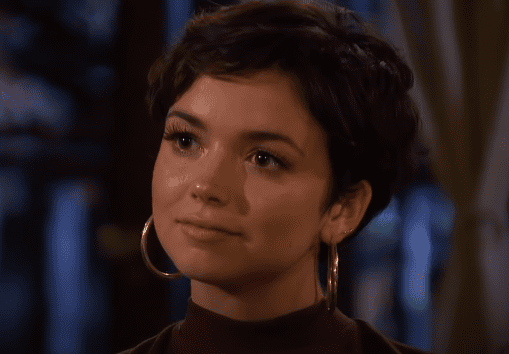 Bekah Martinez on "The Bacholor" in January 2018. | Source: YouTube/ Bachelor Nation on ABC.
On June 19, Martinez gave birth to her second child and son, Franklin, at home. Her daughter Ruth is now 18 months old, and netizens asked whether her eldest is not perhaps "too big" to be nursing from mom.
Other social media users had no issues stating that her daughter will have "psychological issues" later on in life. Not about to let the mom-shaming go on, Martinez initially replied that Ruth "is not too big for breastfeeding" and thanked the social media user for their "concern."
But the netizens who think they know what is universally best for everyone continued their tirade, and as the comments escalated, Martinez reportedly added:
"There is NOTHING psychologically damaging about nursing through and even past the toddler years. We've got it so backwards now as a society."
The reality star's perspective is backed by information from the National Center for Biotechnology Information, who states that "complete weaning" takes between 2 and 4 years when a mother chooses to let the process occur naturally.
The shaming didn't hinder Martinez's joyful shares on social media, as she continued to post updates of her adorable baby and their family.
The reality star even followed up by writing on her Instagram Stories that she "never made plans to nurse this long," even though she also "never made plans to wean."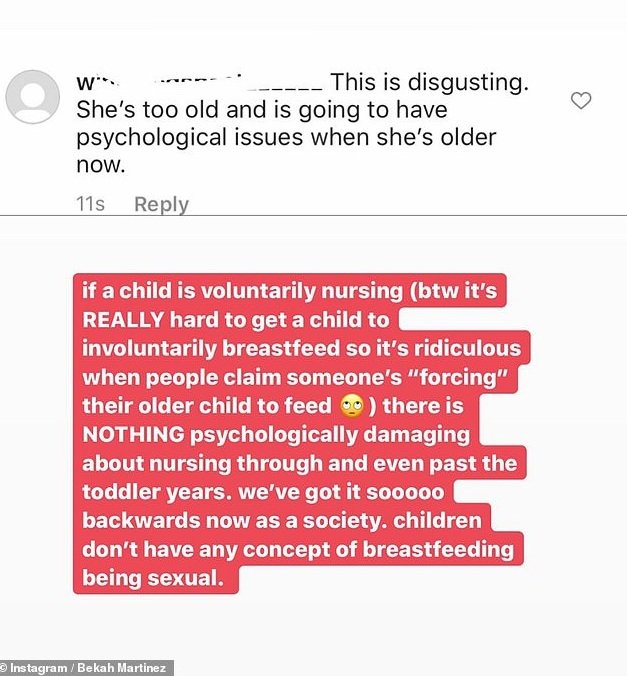 Bekah Martinez slamming a troll on social media about mom-shaming her breastfeeding habits. | Source: InstagramStories/bekah
In related heart-winning reality television news, "The Bachelorette" recently made headlines when Clare Crawley pulled out of the upcoming season.
According to Crawley, she found love with one of the bachelors while filming came to a halt earlier this year, and even though she tried to give the show a fair shake, it didn't work out. Tayshia Adams will replace Crawley, and her exit is apparently not the only surprise for the new season of "The Bachelorette."
Please fill in your e-mail so we can share with you our top stories!