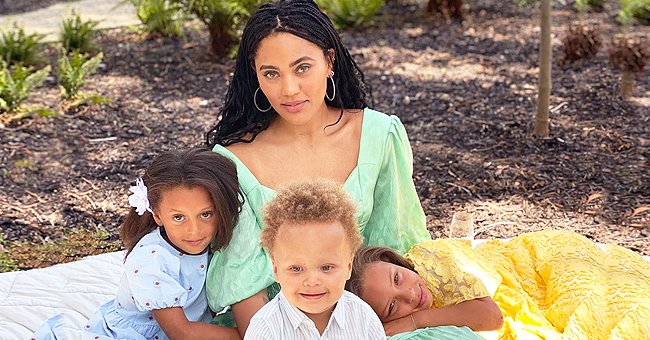 Instagram/ayeshacurry
Ayesha Curry Proudly Shares Pic of Daughter Ryan with a Piece of Fruit They Picked from Their Own Garden
The "Ayesha's Homemade" star is being as true to her philosophy as ever by growing her own fruit at her home garden, and it seems to be making the whole family really happy.
31-year-old Canadian-American actress and TV personality Ayesha Curry has been married to 32-year-old NBA star Stephen Curry for nearly a decade, with the two sharing three children together.
Being a prestigious cookbook author and cooking television celebrity, Ayesha likes her food to be as fresh and natural as possible, and that's why she has been growing some of her own fruit at home.
On August 5, 2020, Ayesha took to her Instagram account to share an image that comprises two of the achievements she is most proud of: her 5-year-old daughter Ryan and the fruit she has grown from her home's garden.
In the post, Ryan is smiling at the camera with great satisfaction as she holds a slice of honeydew or green melon up with her hands, which seems to mimic her own smile. This is how Ayesha captioned it:
"My baby girl and our honeydew we picked from the garden today! ??"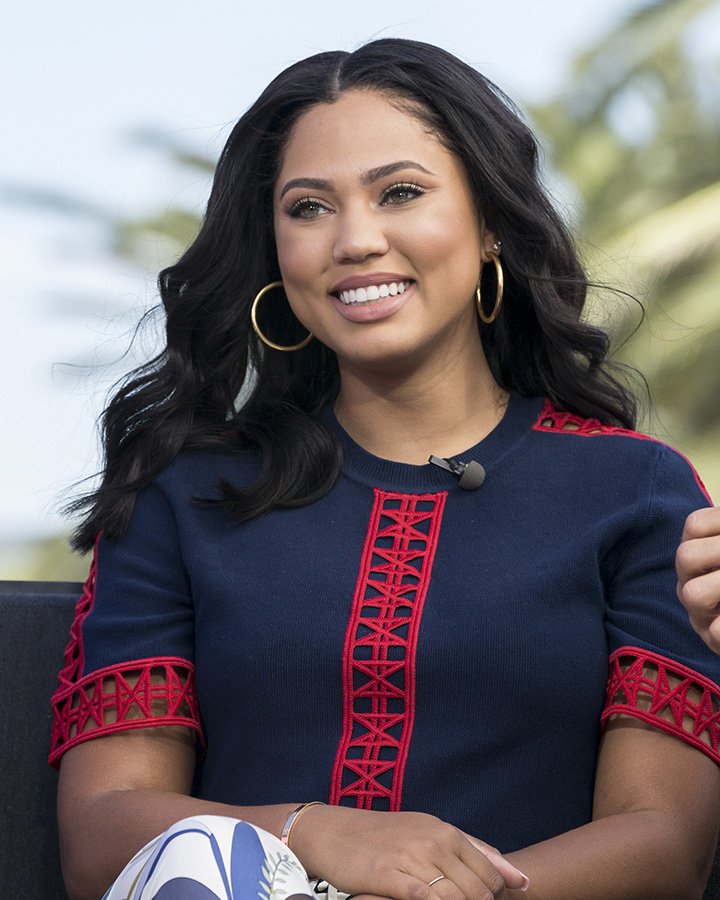 Ayesha Curry joins Mario Lopez in "EXTRA Slot Stars!" at Universal CityWalk on September 29, 2016 in Universal City, California. I Image: Getty Images.
BLACK LIVES MATTER
Ayesha and Stephen are also parents of 8-year-old daughter Riley and 2-year-old son Canon, and the couple is determined to let their children know where to stand regarding important social issues, such as racism and police brutality.
And as Black Lives Matter protests erupted nationwide in the aftermath of the killing of George Floyd under police custody in Minneapolis late in May, Ayesha had no doubt about taking Riley with her to a demonstration.
As Ayesha explained to Self magazine late in July, she knew her younger daughter was not going to resist walking several miles, but she considered that it was time for Riley to witness this historical movement firsthand.
As the mother-of-three shared with the outlet, she and her husband couldn't find a better way to explain Riley what so many people were marching for than to bring her along.
"The children are our future, and I feel like if we're verbally and physically instilling in them the change we wish to see, that's the best way to get it going," Ayesha told Self.
STAYING FIT
In addition to growing her own food and educating her children about social justice, Ayesha has spent these quarantine months working on staying fit, despite having to take care of three little children.
Having had her three children all three years apart from each other, Ayesha has learned a lot about balancing her exercise routine and diet to get to her desired shape, and since what she practices has worked out for her, she is now happy to share what she has learned along the way.
Talking to E!'s "Daily Pop," Ayesha addressed her recent partnership with the fitness app Fitbit, on which she shares diet and exercise tips, clarifying that she doesn't consider herself an expert and wants to create approachable content.
Please fill in your e-mail so we can share with you our top stories!