Beyoncé Shares Stunning New Look with Fans – Check Out Her Gorgeous Couture Gown & Oversized Hat
Beyoncé posed in a long navy blue gown and oversized hat as she gave her fans a look at one of the looks from her 'Black Is King' visual album.
Since the release of Beyoncé's visual album, "Black Is King" on July 31, the photos and video clips from the Disney+ project have flooded the internet.
While the album's music has received a lot of praise, it is the African inspired fashion and art featured that's creating the most buzz.
Leading up to the release of "Black Is King" critics on social media questioned Beyoncé's plans to use African culture as the inspiration for her latest project.
Her mother, Tina Lawson, came to her' defense and explained how the Grammy winner spent months doing her research on the history and significance of the fashion and musical accompaniment used on the album.
Tina revealed that Beyoncé worked with many Black fashion designers on the album and purposefully incorporated each piece of fashion and art to make it as authentic as possible. Tina explained:
"[Beyoncé's] actually taken the time studied African costumes and such and didn't just throw this together. She's worked with actual African dancers, filmmakers."
While giving fans a look at one of the outfits from a music video, Beyoncé donned a navy blue gown with puffy sleeves and a long train that opened up to a high slit.
The look had a regal appeal which was accentuated by a drop pendant diamond necklace and oversized black mesh hat that hung over the front of her face.
The photo has received over four million likes on Instagram. One fan gushed, "whew, this dress, this hat!! Phenomenal!!" 
Some fans admitted that the impressive hat would be the perfect look for a wedding. One fan joked, "got my outfit sorted for the wedding...I'm going for the understated look!"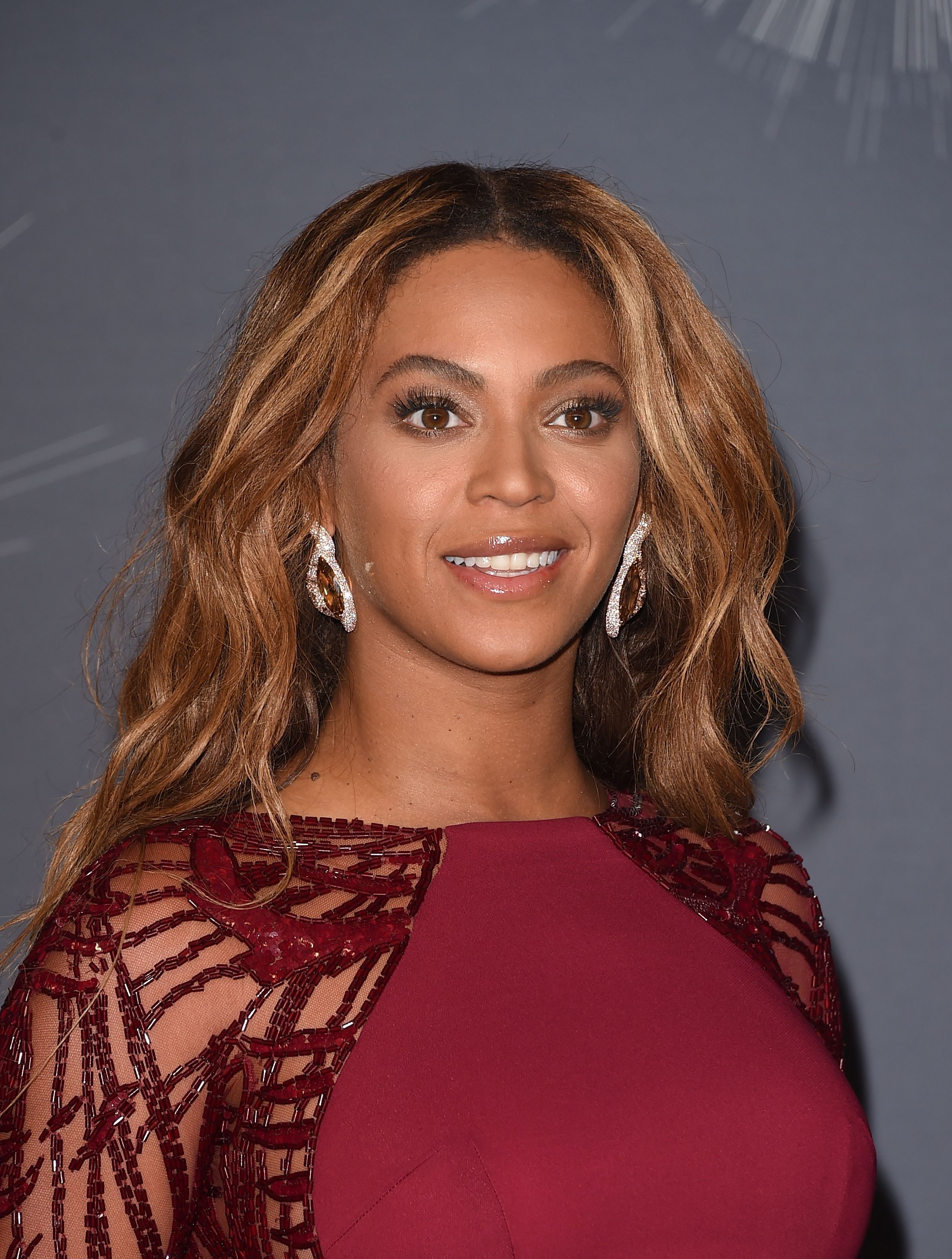 According to
Vogue
, many of the fashion items wore by Beyoncé on "Black Is King" have already started several trends that have seen sales go up.
The magazine noted that Marine Serre's Moon Print had become one of the most popular prints of 2020 after Beyonce and her dancers wore it in the video for the song, "Already." The printed bodysuit has also been worn by other celebrities like Adele and Kylie Jenner.