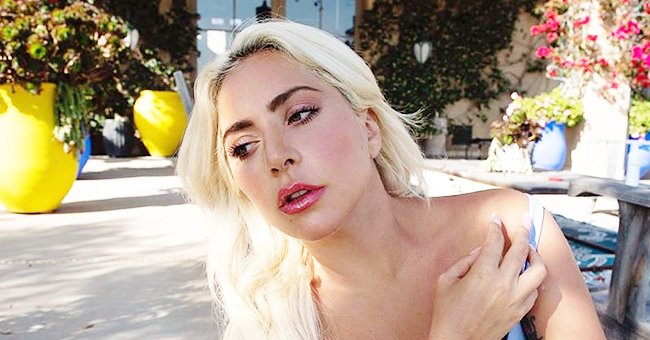 Instagram/ladygaga
Lady Gaga Accidentally Scratches Ariana Grande's Eye during Rehearsal for 'Rain on Me' Shoot
Lady Gaga and Ariana Grande's music video to "Rain On Me" earned quite a few nominations for this year's MTV Video Music Awards, and the pair shared the hilarious fun they had making it.
Lady Gaga scooped up a total of nine nominations at this year's MTV Video Music Awards, and "still glowing" from the honour, the "Pokerface" singer shared how they made the video "Rain On Me."
The music video, along with Gaga's Chromatica album, earned seven of the nine nominations. But the 34-year-old singer and Ariana Grande also left their marks on each other during the filming of the music video.
Offering a glimpse into the fanfare that goes into delivering that final product, the video Gaga posted hilariously showed Grande and Gaga's fun side.
Gaga accidentally scratched Grande's eye during dancing rehearsal, and as they stopped for a break, Gaga's mention of the incident put in motion a chain of funny events.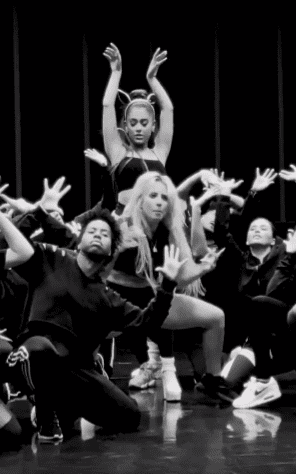 Lady Gaga and Ariana Grande during the making of the music video to "Rain On Me." | Source: Instragram/ladygaga.
"Richard, I shanked her with my nail by accident, dancing," Gaga quipped, but Grande had her own agenda over the scratched eye as she added, "Lady Gaga scratched my eye. It's an honour. I hope it scars."
However, Gaga wasn't going to have any of that scarring happen on her watch, and she asked a crew member for Neosporin. Being hilariously motherly, Gaga first chased Grande all over the studio with a tube of Neosporin before playfully pinning her down so she could apply it.
Grande, of course, adorably didn't want the ointment anywhere near her and Lady Gaga retorted by saying that she had too, because Grande scratched her heart.
Understandably Gaga is still over the moon about her song's nominations, which include best visual effects, best cinematography, best choreography, best collaboration, video of the year, and song of the year.
Additionally, Gaga also received nominations for artist of the year and best quarantine album - since MTV added new categories to their awards this year to include the unique times faced amid the novel coronavirus pandemic.
The song, "Rain On Me" was released in May, along with Gaga's Chromatica album, and it will come up against the likes of Billie Eilish, Eminem, Taylor Swift, and The Weeknd at the MTV Video Music Awards.
The ceremony will air live on August 30 from the Barclays Centre in Brooklyn, and New York governor Andrew Cuomo assured that every safety precaution and guideline would be followed. To that end, proceedings will include little or no audience.
Lady Gaga had been very active amid the novel coronavirus pandemic, and one of her efforts earlier this year she called the "One World: Together at Home," raised a lot of money for COVID-19 relief.
The online concert drew big names in the music industry, and legends including Celine Dion, Andrea Bocelli, Paul McCartney delighted viewers with performances. In the end, the concert raised over $127 million.
Please fill in your e-mail so we can share with you our top stories!