Tom Hanks' Son Chet Reveals His Cute New Workout Routine – See How It Involves His Daughter Michaiah
Chester "Chet" Hanks does not go to the gym anymore, but he has a new way of working out at home amid the COVID-19 pandemic and his daughter, Michaiah, is his partner. This is how their workout routine looks like.
Tom Hanks and Rita Wilson's son Chester "Chet" Hanks has been spending a lot of time with his daughter, Michaiah and he is loving every minute of it. 
Hanks' little daughter, who is a big part of his life, is growing up too fast. Fans cannot get enough of the adorable father and daughter duo on social media. 
A CUTE WORKOUT BUDDY
These days, Michaiah helps her father workout in a pretty fun way. According to Hanks, he has not been going to the gym anymore, but he is not breaking a sweat at home and his daughter helps him out with that. Well, sort of.
In a video shared by Hanks on Instagram, the proud father showed off his new workout routine that involves lifting his daughter up and rocking her from side to side before gently throwing her on the bed. 
Hanks is forever grateful to his daughter for saving his life.
"I don't even go to the gym anymore I just make sure to get in 100 humminahumminahumminayo's [sic] with the Mookie," Hanks captioned the post.
HOW MICHAIAH SAVED HIS LIFE
Although Hanks has had a turbulent life in the public eye throughout years of struggling with substance abuse, he has been leading a sober life these days, all thanks to his new life as a father. In an interview with "ET," the actor shared how his daughter changed his life. He said:
"It was the prospect of having a kid, and I knew that in nine months there's gonna be a baby here."
According to Hanks, he had known for a while that he needed to be sober but his addiction kept him from taking the leap. He was not willing to go through the change yet. Michaiah changed that for him. 
Hanks welcomed his daughter with Tiffany Miles in 2016. He did not step out with her publicly until 2019 when he took her for a visit to a park.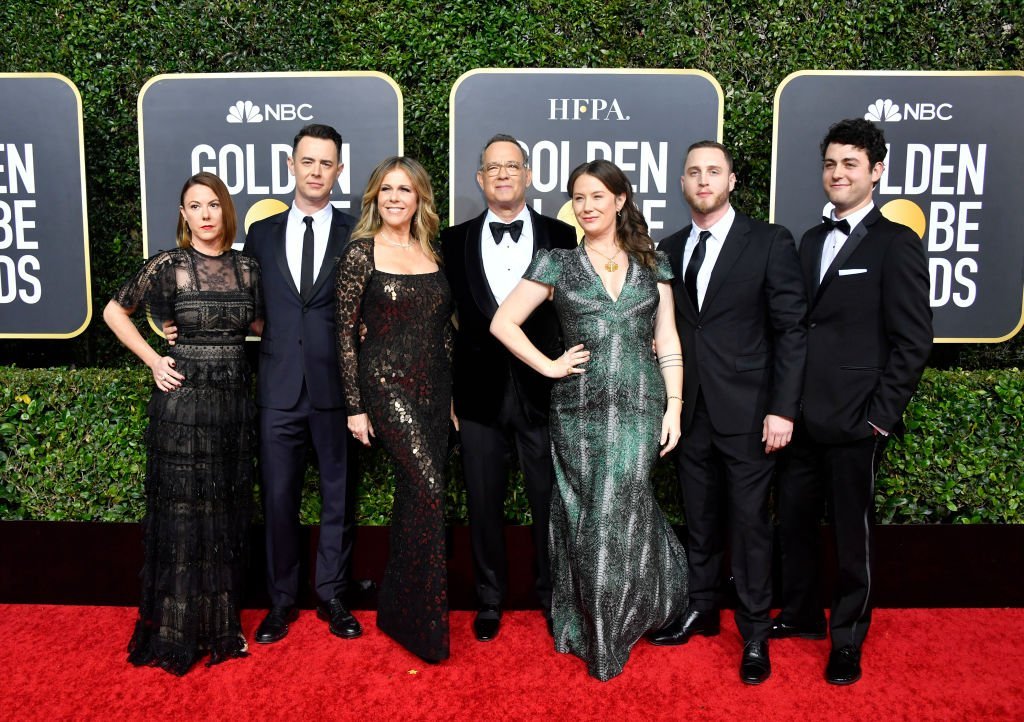 CHET IS GRATEFUL TO HIS DAUGHTER
Last year, Hanks addressed a crowd of teenagers and young adults and told them about his journey to sobriety.  The event was hosted by two organizations that help students deal with issues revolving around addiction. 
Hanks is forever grateful to his daughter for saving his life. He even has her name tattooed on the left side of his chest which shows how much she means to him.