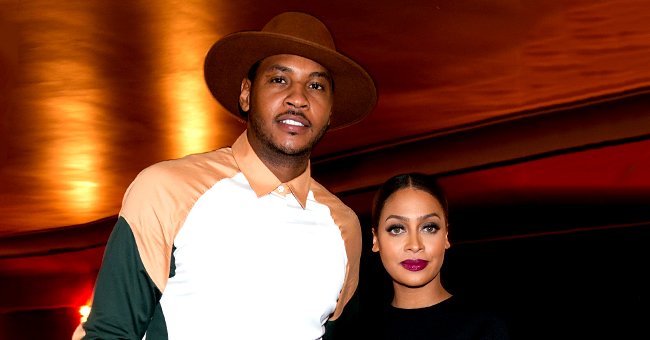 Getty Images
Here's What La La Anthony Had to Say about Co-parenting Her Son Kiyan with Estranged Husband Carmelo

Actress and businesswoman La La Anthony has found a perfect dynamic for co-parenting her 13-year-old son, Kiyan, with her estranged husband, NBA star, Carmelo Anthony, while remaining on top of her game with her career.
Actress and television star La La Anthony is many things; a businesswoman, an author, and a producer. However, there is one role that holds the number one spot in her heart, and that is her role to her only son, Kiyan, who she shares with her estranged husband, NBA player, Carmelo Anthony.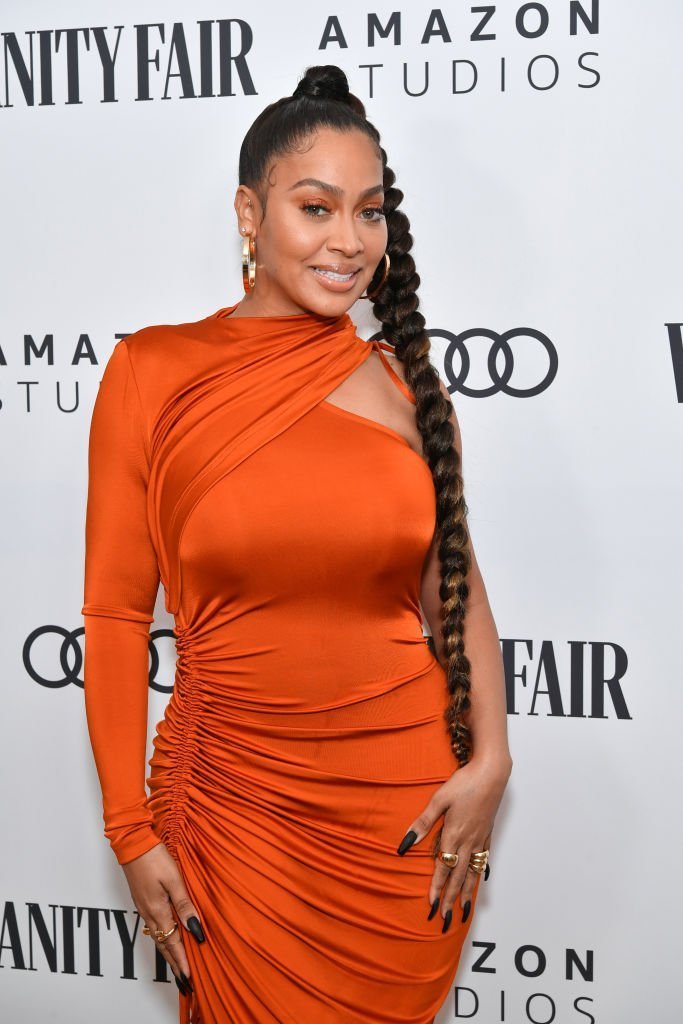 La La Anthony attends The Vanity Fair x Amazon Studios 2020 Awards Season Celebration at San Vicente Bungalows on January 04, 2020. | Photo: Getty Images
As a businesswoman, producer, and all of her other multi-hyphenates, balancing her work life and her life as a mother is no easy feat.
In a recent interview with Essence, the "Power" star opened up about defining her success on her own terms with her boy right by her side. She revealed:
"It's definitely not easy. Especially when you throw in a child. My son, Kiyan, is 13, and I want to be present for his life and all of his needs and his milestones."
Anthony revealed that she was lucky to grow up in a family that embraced everything about themselves, especially their roots - African American and Puerto Rican.
For now, Anthony is all about progressing with her career while balancing raising Kiyan.
Whatever they lacked when it came to material things, they got just as much in love. Her upbringing with a Spanish-decorated lifestyle paved the way for the person she eventually became - the tough-girl swag and the elegant, classy lady all rolled up into one.
Both aspects of her life were what were combined so effortlessly to create her brand, La La Anthony Collection, a perfect blend of all that she is.
Anthony's career started when she was very young. By the age of 16, she found a place for herself in radio, then came MTV, and then finally, Hollywood.
In 2003, Anthony and her basketball player husband, Carmelo, met. After a lot of romance and feelings, they got engaged in 2004 and welcomed Kiyan in March 2007.
The couple held off for almost a decade before they finally tied the knot and said, "I do." However, after unbearing infidelity rumors and scandals, the pair decided to remain separated in 2017.
A reconciliation came around soon enough and it seemed that they were finally working things out. The actress, however, vividly stated that she was not looking to have any more kids with Carmelo.
While she was still having legal discussions concerning the future of the marriage, Anthony admitted that she felt that it was time to put herself first in that situation.
She also recently revealed that she and Carmelo had settled into a co-parenting dynamic that put her son at the center of focus.
The goal was not to be reckless and to lay good examples for young Kiyan because there was no doubt that he was watching.
For now, Anthony is all about progressing with her career while balancing raising Kiyan who has already started acting like a typical teenager. According to her, that mostly consists of not wanting her to go crazy around his friends and be too mom-like.
The 13-year-old seems to be following his father's footsteps as a promising basketball star and Anthony has done a fantastic job at making sure that both Kiyan and her career are right on track. Go supermom La La!
Please fill in your e-mail so we can share with you our top stories!