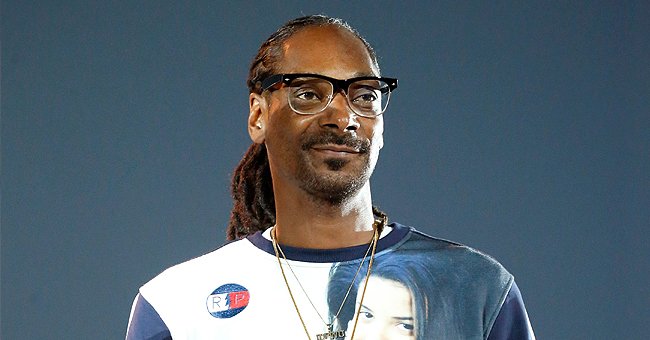 Getty Images
Snoop Dogg's Daughter Cori Broadus Shares Video of Outdoor Workout – See Her Black and Neon Pink Outfit
Snoop Dogg's daughter, Cori Broadus appears to be on a new fitness regime. The 21-year-old singer was recently spotted working out in a new video uploaded on her Instagram.
This year has seen many celebrities embark on various fitness and weight loss journeys. And it seems legendary rapper Snoop Dogg's daughter has joined the growing list.
Cori Broadus, who has been very active on social media in recent months amid the COVID-19-induced lockdown, recently shared a video of herself undergoing a rigorous workout session.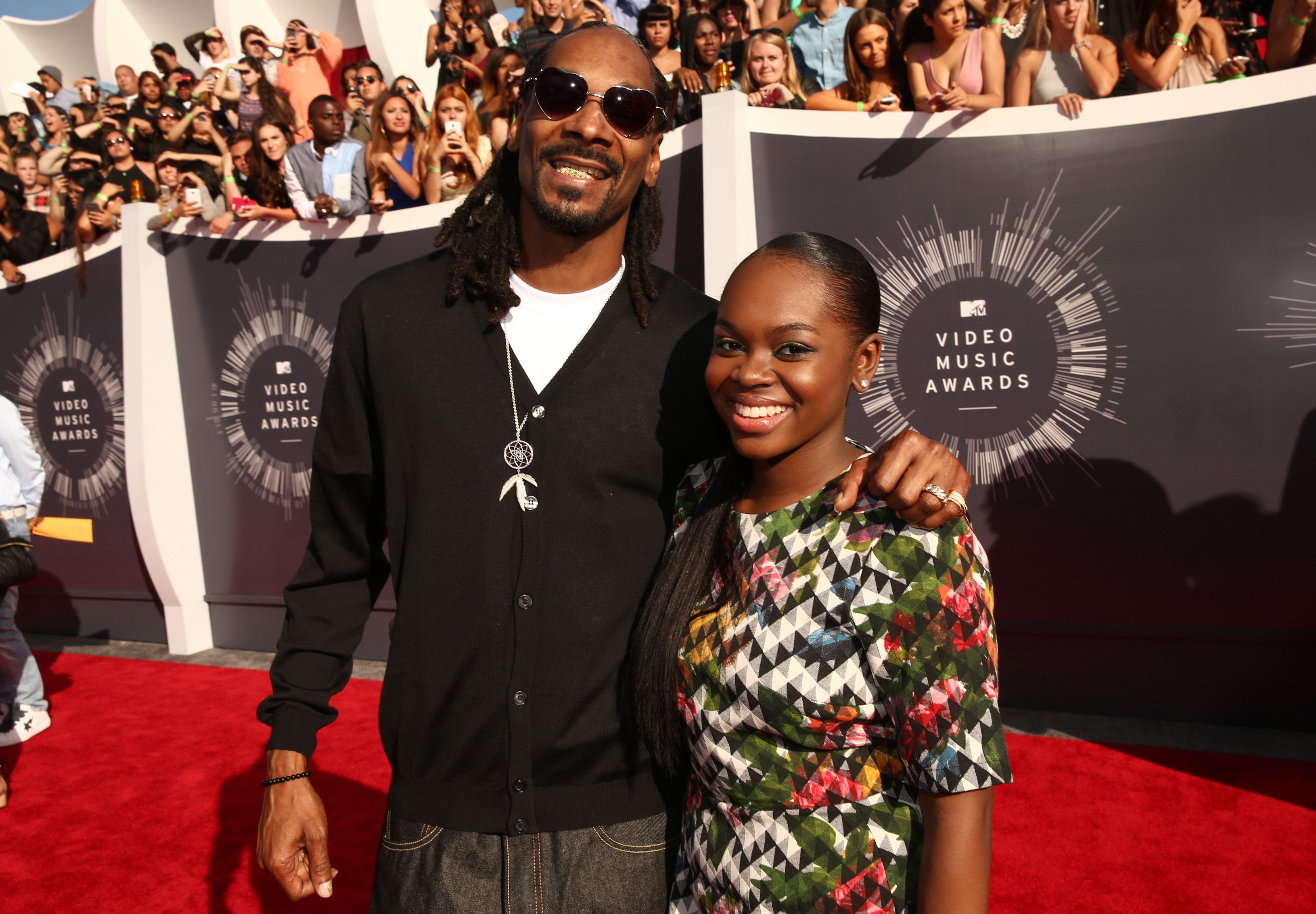 Snoop Dogg and Cori Broadus at the 2014 MTV Video Music Awards at The Forum on August 24, 2014 | Photo: Getty Images
In the clip uploaded on her Instagram page, Cori can be seen wearing a black and neon pink workout outfit that showed off her curves while she went through different fitness routines.
The "Daddy's Girl" singer also took the opportunity to promote a Black-owned business. She wrote in the caption:
"Workout day with @bodyfabshop Waist & Buster. Ladies go follow this Black Owned Business @bodyfabshop BODYFAB.COM".
Earlier in the year, Cori came under some heavy criticism from fans when she unveiled a fresh new facial tattoo — the word "belle" featured just above her eyebrow on the side of her face.
Snoop could not hold back on his joy as he took to his Instagram page to post a series of shots and videos from the special occasion.
The talented singer is the youngest child of Snoop Dogg and his wife, Shante Taylor Broadus. The couple, who have been married for 23 years, share two other children, sons Corde and Cordell.
Despite being the youngest, Cori is the most talked-about of all Snoop's children. When she was just 6, she was diagnosed with lupus and her battle with the disease helped save her parent's marriage which was on the brink of collapse.
Cori was able to overcome lupus but there were some side effects, including her hair falling off. In 2018, the young singer stepped out with a bold new look when she showed off her freshly shaved head.
While sharing a picture of her bold new look, she wrote: "They should've casted me for Black Panther."
In 2017, Cori made her famous dad proud when she graduated from Ramon C. Cortines School of Visual and Performing Arts in Los Angeles.
Snoop could not hold back on his joy as he took to his Instagram page to post a series of shots and videos from the special occasion, including a cute picture of his daughter smiling just before she crossed the stage.
Cori has also followed in her famous father's footsteps as she is already pursuing a career in music. The singer who goes by the stage name CHOC is blessed with unique vocals and is currently carving a niche for herself in the industry.
The young singer recently celebrated her 21st birthday amid much fanfare, and her rigorous workout routine seems to be a new fitness goal as she begins a new year in her life.
Please fill in your e-mail so we can share with you our top stories!