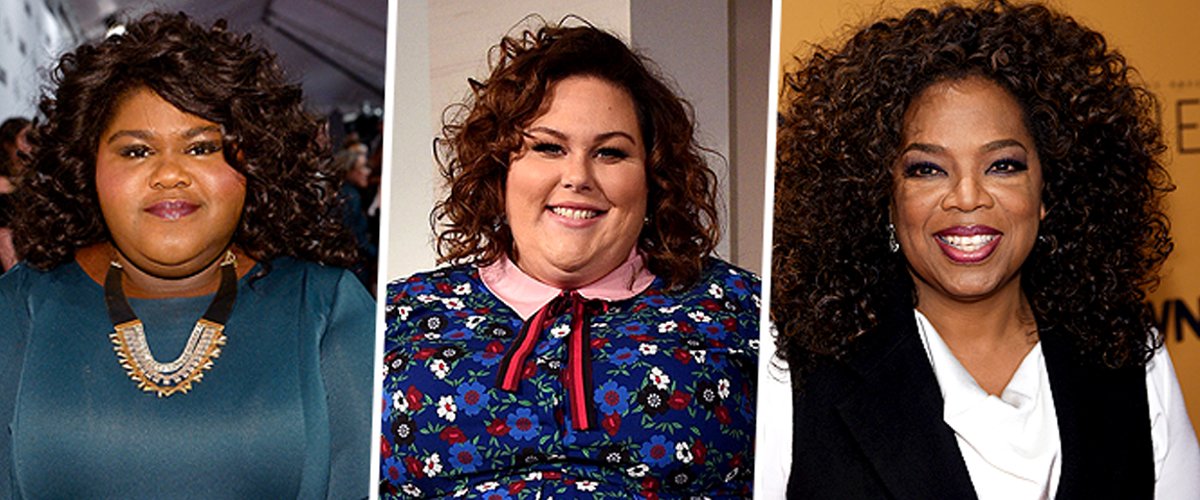 Getty Images
'Thicc' Celebrities Who Prove That 36-24-36 Is a Relic of the Past

There is a revolution in the offing that promises to transform the current standards of beauty, and it's being headed by an extraordinary group of women.
For decades, women have been told that to be considered beautiful, to achieve success, and even to be loved, they have to look a certain way, have a certain weight.
Fashion analyst, trendwatcher, and creator of the information platform "The Inside of Fashion," Angela Angel spoke exclusively to Amomama about eight successful women who have transformed society's idea of what makes a woman beautiful or sexy: Gabby Sidibe, Chrissy Metz, Lizzo, Rebel Wilson, Оctavia Spencer, Kelly Clarkson, Oprah Winfrey, and Amy Schumer.
Jennifer Lopez, who could by no stretch of the imagination be called plus-sized, was told to lose weight if she wanted a career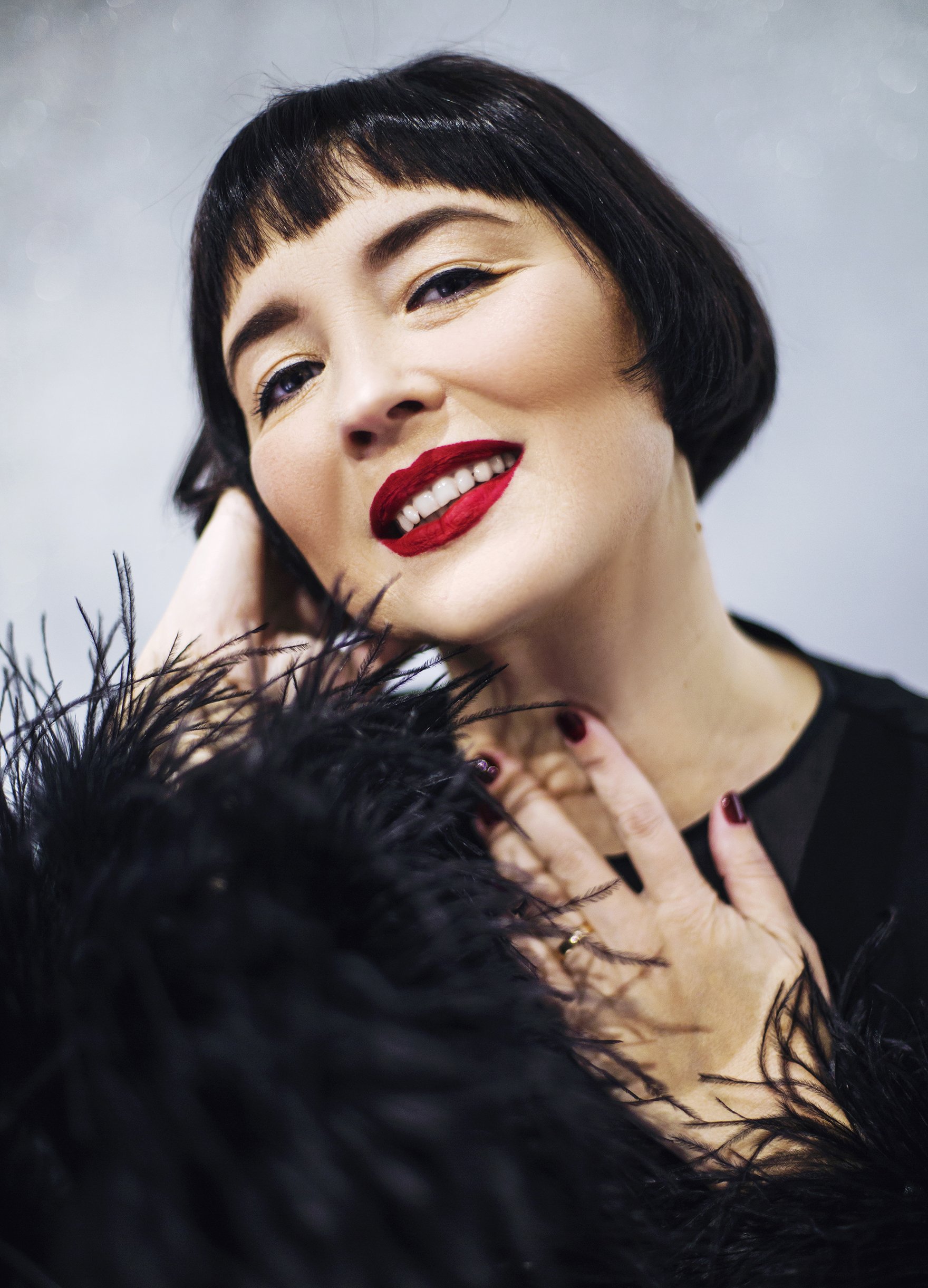 Fashion analyst, trendwatcher, and creator of the information platform "The Inside of Fashion," Angela Angel | Source: Angela Angel
BIG, BOLD AND BEAUTIFUL
Flipping through a fashion magazine or watching a fashion show, all we see are extremely underweight women, and those are the "beauties" young girls compare themselves to -- or at least they used to.
Sidibe, Metz, Lizzo, Wilson, Spencer, Clarkson, Winfrey, and Schumer are the spearhead of a new movement promoting self-acceptance and body positivity.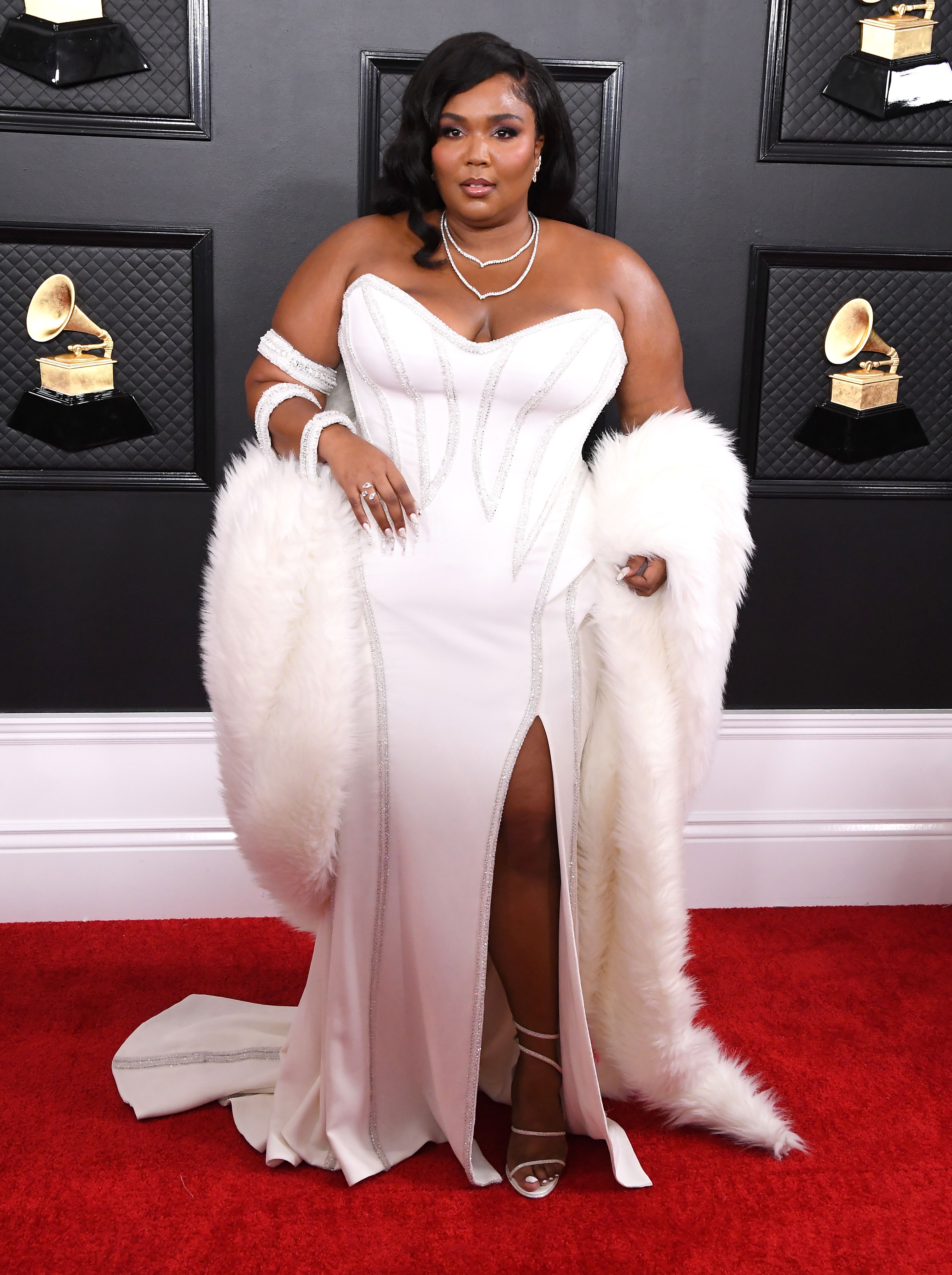 Lizzo at the 62nd Annual GRAMMY Awards in January 2020 in Los Angeles, California | Source: Getty Images
THE FULL-BODIED SEX-BOMB
Movie goddess, Marilyn Monroe was one of the forerunners of the "big is beautiful" movement. The actress dominated the 50s with her buxom beauty, with a healthy 121.3 lbs on a 5'5 inches frame. Then, in the 60s, a model called Twiggy became the first top-model.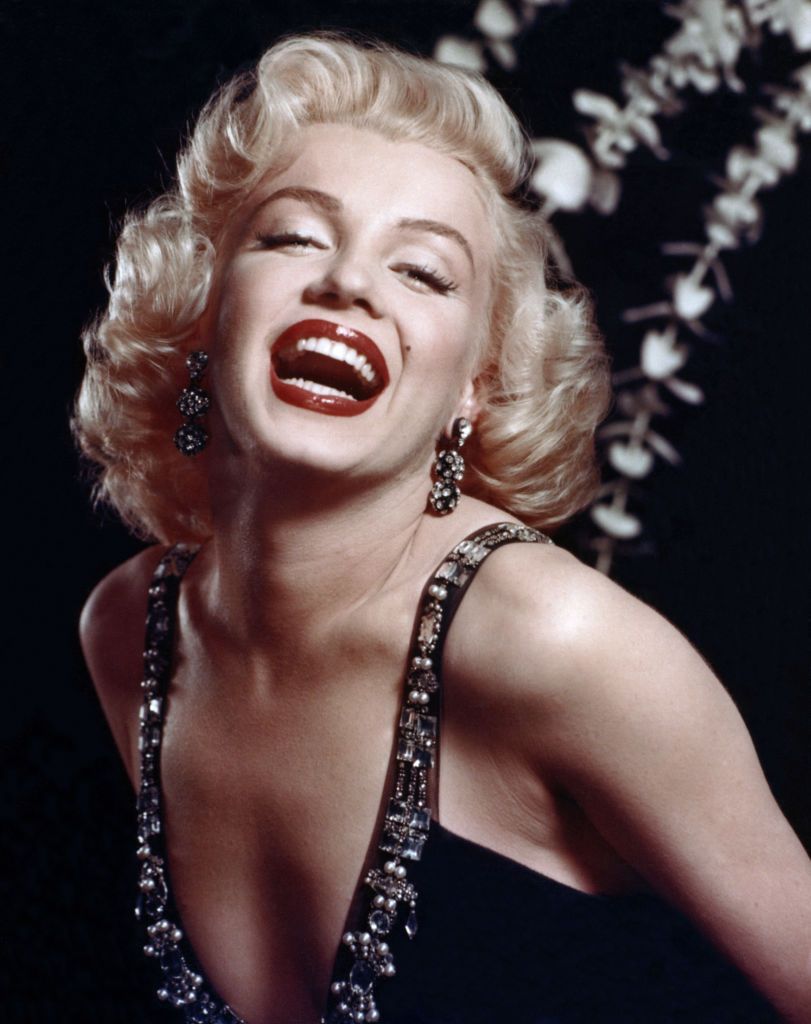 Marilyn Monroe posing for a studio portrait in 1952 | Source: Getty Images
AS THIN AS TWIGGY
Twiggy was 5'6" and had a 31-23-32 figure. Her androgynous hipless and breastless look became all the rage, and in order to emulate Twiggy's naturally slender figure, models and everyday girls started starving themselves.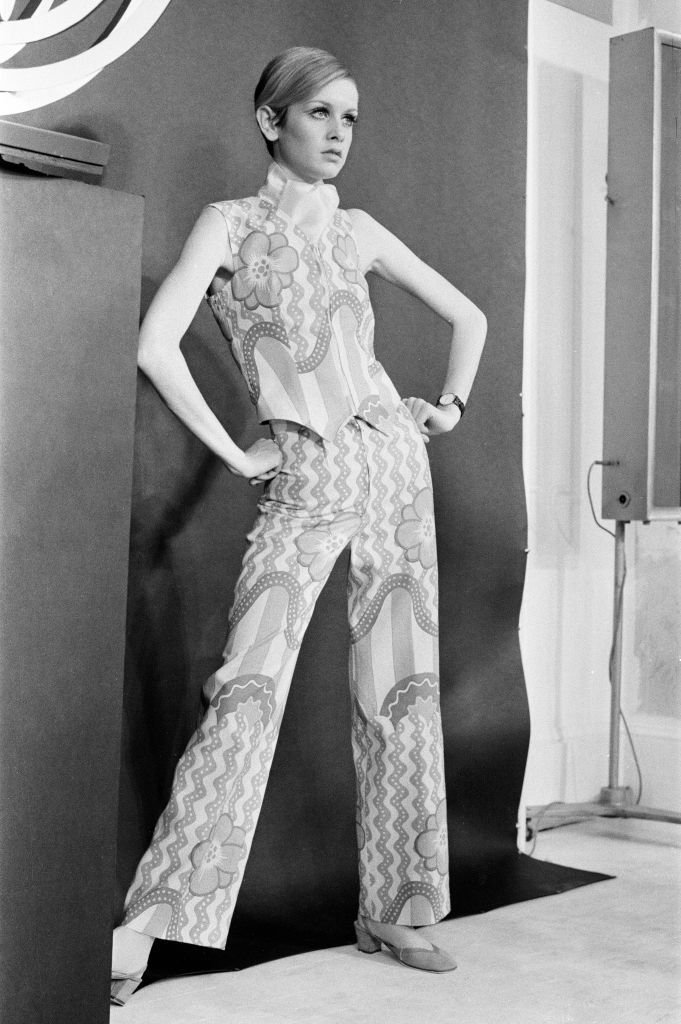 Twiggy at a photo-call in London in February 1967 | Source: Getty Images
THE TYRANNY OF THIN
For the next 60 years, thin was the thing, and women who diverged from the norm were marginalized. In the 80s, there was an attempt at normalizing the image of women in fashion, with models like Cindy Crawford providing a role model for a slightly curvier body type -- but designers wanted thin, and the thinner, the better; and so did the entertainment industry.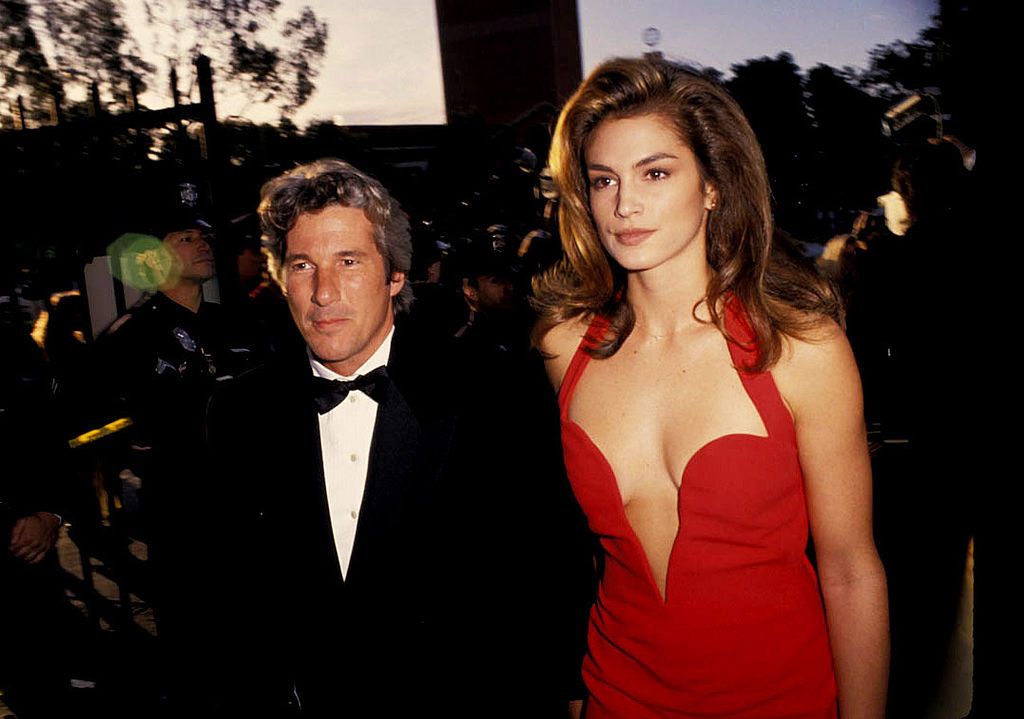 Cindy Crawford and Richard Gere at the 63rd Annual Academy Awards in 1991 in Los Angeles, California | Source: Getty Images
Singer, dancer, and actress Jennifer Lopez, who could by no stretch of the imagination be called plus-sized, was told to lose weight if she wanted a career, which she refused to do. Lopez's hourglass figure broke the mold and opened the way for more generous forms.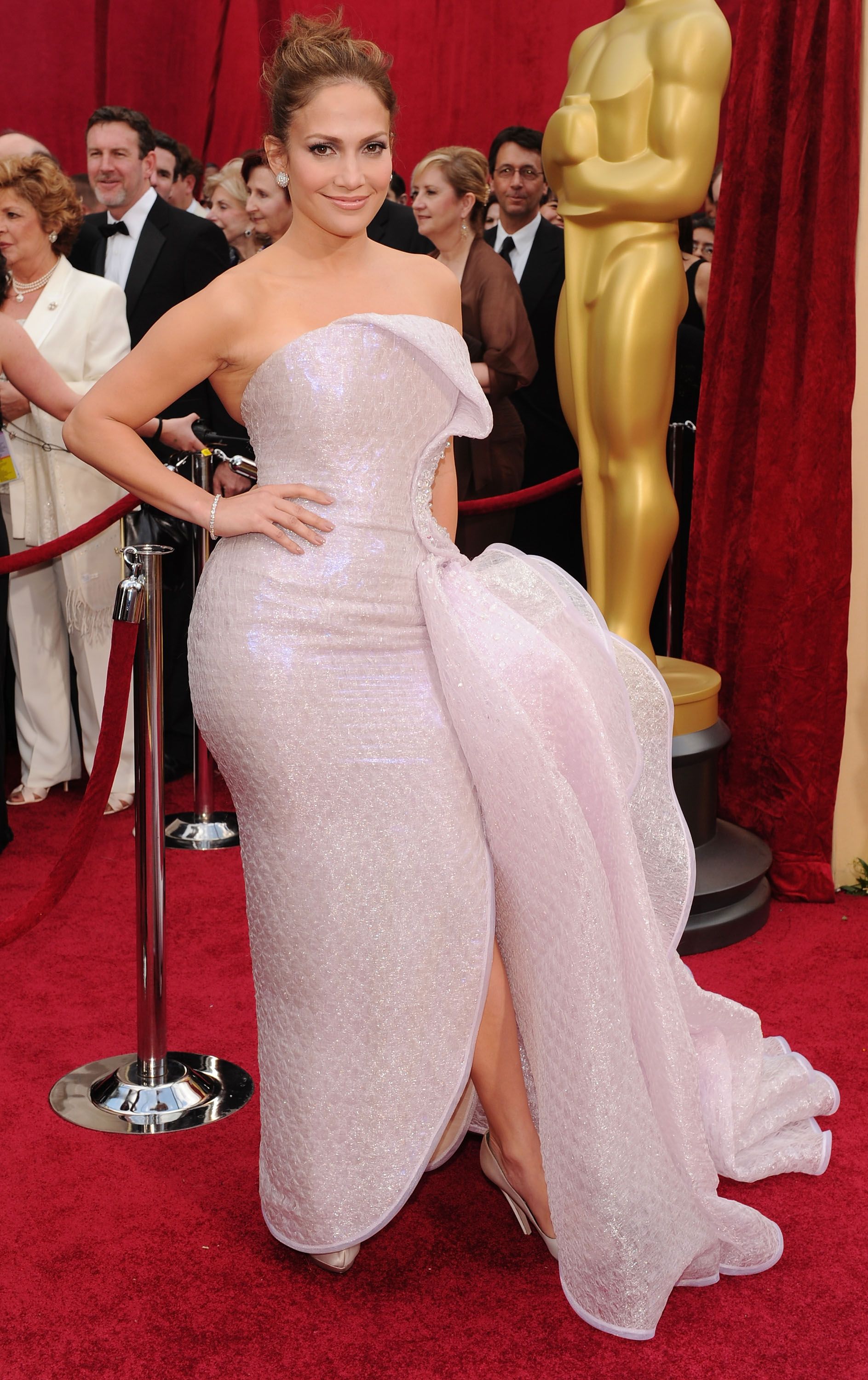 Jennifer Lopez at the 82nd Annual Academy Awards in 2010 in Hollywood, California | Getty Images
THE ANOREXIA EPIDEMIC
Faced with millions of young girls throughout the world who were starving themselves to near-death to achieve the "acceptable" body type, the medical profession started to campaign for body acceptance, and brands like Dove launched inclusive multi body-type beauty campaigns.
In Israel, the government passed a law forbidding advertisers and designers to use underweight models in their campaigns and obliged them to tag images that had been photoshopped into excessive slimness as manipulated.
THE TURNAROUND
Of course, all these measures made little headway, until a group of unapologetically plus-sized women exploded onto the scene. Suddenly, there they were, heading the charts, winning Oscars, playing romantic leads in movies, and running multi-billion dollar media empires. Big girls were beautiful -- and big business.
LUSCIOUS LIZZO
A lady who has had a tremendous impact on women's self-image is rapper Lizzo. Born Melissa Viviane Jefferson, she described herself as 5'0 tall and weighing 175 lbs.
The luscious Lizzo was photographed for the cover of Vogue wearing Versace, and for Elle wearing Rihanna's Fenty and lots of diamonds. Angel commented on her personal style:
"She [Lizzo] stands for self-love, emphasizing the diversity in her music in relation to her body. She is very fond of voluminous and ruffled outfits with frills, but streetwear is clearly not her style."
COMEDIAN AMY SCHUMER
Amy Schumer is full-bodied, and since the birth of her son in September 2019, she's been carrying around that extra baby-weight. But the actress/comedian, who is married to a chef, is in no hurry to slim down.
She's happy with her life, and with herself. Angel commented on the comedian's wardrobe which includes a lot of black:
"Marrying a chef does not promote slimness, but irony, positivity, and family happiness (...) The actress' style reflects it… The black suits her very well."
GORGEOUS GABOUREY SIDIBE
Gabourey Sidibe's acting talent is gigantic, and she was nominated for the Best Actress Academy Award for her work in her first film, "Precious."
Since then, Sidibe has built herself a successful career, which includes the hit TV series "Empire," despite movie executives telling her she wouldn't "make it" because of her weight. Angel reviewed Sidibe's unique fashion style, saying:
"Gabourey (...) "hides" calories only on the red carpet and against the background of brand walls. She does it without fanaticism using the bright dark fabrics of outfits stylized to resemble the clothes of African tribes. The actress always emphasizes her rather graceful hands and wrists with large jewelry and ties and straps."
UNABASHED CHRISSY METZ
"This Is Us" star Chrissy Metz grew up being bullied for her weight inside her own home. Her stepfather would mock her for being "plump," but her love of fashion led her to design plus-sized fashion.
The body-positive attitude she developed helped her launch her acting career. Angel characterized Metz's attitude toward fashion:
"The actress [Metz] approaches her image from the position: 'if only there was enough fabric...'"
REBEL (WILSON) WITH A CAUSE
Australian plus-sized beauty, actress and comedian Rebel Wilson played the romantic lead convincingly opposite the gorgeous Liam Hemsworth in "Isn't It Romantic," a rom-com about a plus-sized girl pursued by a hottie.
Since then, the actress has been working on losing weight for health reasons. Angel commented:
" [Wilson's] fitness trainer is proud of the progress she's made. Although before weight-loss the comedian looked even more radiant and... funnier."
OSCAR WINNER OCTAVIA SPENCER
Оctavia Spencer has a huge collection of awards thanks to her acting talent, including an Academy Award for her role in "The Help." Like her plus-sized colleagues, Spencer had to overcome the prejudices of producers who wanted "slim" stars for their movies.
Today, she is one of the most respected actresses in Hollywood and a red-carpet habitué. Angel commented on her style, which she feels could be improved:
"The talent and hard work of this actress are beyond doubt, but she should work on the style. This dress is clearly not for her."
COUNTRY STAR KELLY CLARKSON
Kelly Clarkson was catapulted into fame after winning the first season of American Idol, and scoring a record deal as a first prize. Her talent transformed what could have been a one-hit career into superstardom.
Plus-sized Clarkson, who suffers from a thyroid condition and is considered one of the most successful singers of all time, fights back against body shamers constantly. Angel noted on Clarkson's fashion choices:
"[Clarkson's] bright outfits really suit her, but a luscious blonde should avoid blue frills."
INCOMPARABLE OPRAH WINFREY
TV talk show host, philanthropist, acclaimed actress, producer and self-made billionaire Oprah Winfrey was another of "our" girls who was told she had the wrong image for stardom -- and proved them all wrong.
Winfrey has effectively changed the way the world views plus-sized women with her style and her boundless energy. Angel commented on Winfrey:
"Despite her plumpness, her image on the TV screen is flawless."
WEIGHT IS JUST A NUMBER
These extraordinary and extraordinarily beautiful women prove that weight is just another number and that women are no longer limited or confined by the tyranny of the much-lauded "36-24-36."
Times have changed, and so have women. Big, bold, and beautiful, our plus-sized celebrities are taking on the world on their terms and winning. They have become icons for young and old alike and offer society an alternative, inclusive ideal of beauty. Big girls, you are beautiful!
Please fill in your e-mail so we can share with you our top stories!