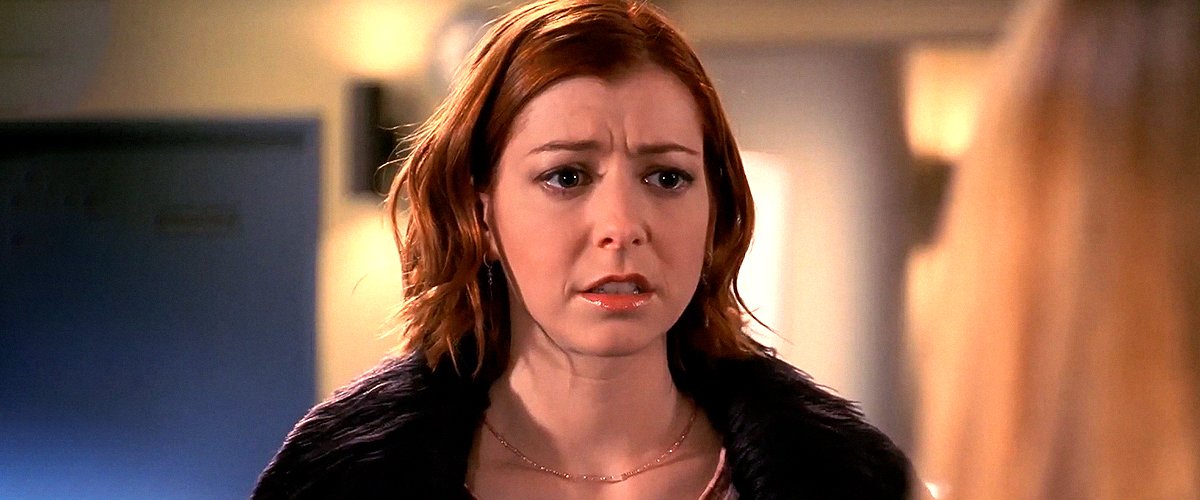 YouTube/BTVS HD
Alyson Hannigan from 'Buffy the Vampire Slayer' Is Married to Her Co-star — inside Their Family

She has starred in celebrated series like "Buffy the Vampire Slayer" and "How I Met Your Mother," as well as in the "American Pie" franchise on the big screen, but to her, her most important role has been that of a mother and a wife.
46-year-old actress Alyson Hannigan has been married to 54-year-old also actor Alexis Denisof for nearly 17 years, and the two are still inseparable, so much that Hannigan still has a hard time when work keeps them away from each other for long.
Just in January 2020, Hannigan opened up with US Weekly about how much she misses Denisof when he has to travel for a work project, with Denisof then having spent several weeks in Atlanta, far from the couple's home in California.
"We love being together and it just feels like part of my heart is gone when he's gone. So, I'm very excited for him to come back," Hannigan told the news outlet back then.
To cope with Denisof's absences, Hannigan has even considering adopting another dog to add to their ever-growing collection of animals.
Another thing that she knows will make things easier for the two will be to embark on an acting project together, something that they have done in the past and that Hannigan has expressed interest in doing again.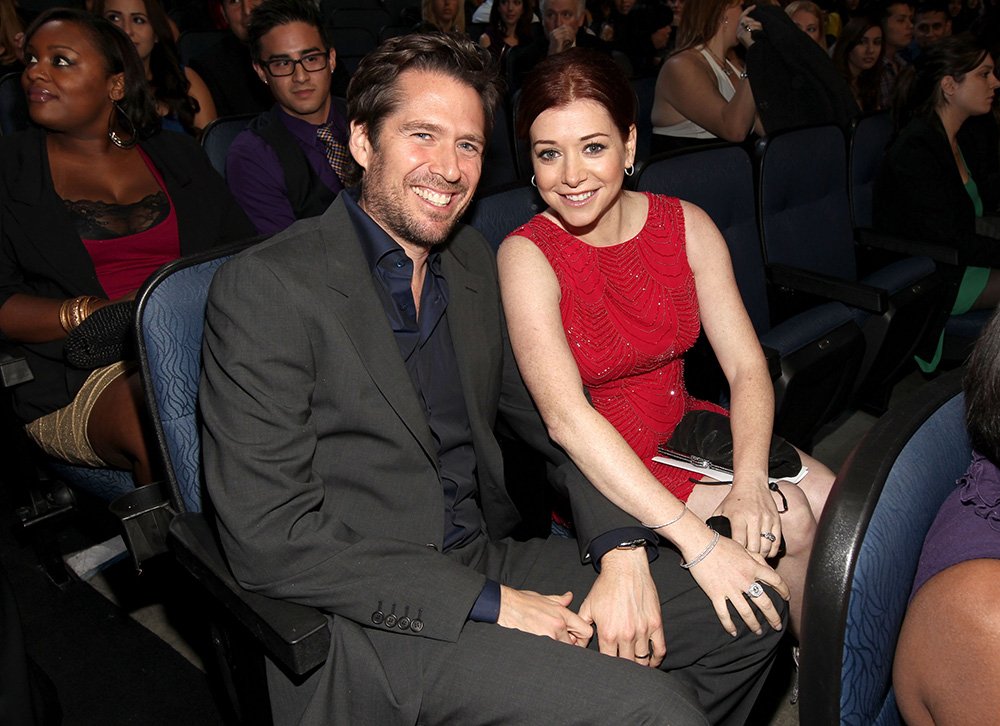 Alexis Denisof and Alyson Hannigan pose in the audience during the 2012 People's Choice Awards at Nokia Theatre L.A. Live on January 11, 2012 in Los Angeles, California. I Image: Getty Images.
WORKING TOGETHER
In fact, it was while sharing the TV set in 1999, when the two coincided in the first season of "Buffy the Vampire Slayer," the series that earned Hannigan a name in the industry for playing the role of Willow Rosenberg, that the now-husband and wife first met.
Since the show ended, they also starred together in the film "Love, Wedding, Marriage" in 2011.
Denisof also played a recurrent character in the acclaimed comedy series "How I Met Your Mother," where Hannigan portrayed the main role of Sandy Rivers between 2006 and 2014.
GETTING MARRIED
Hannigan and Denisof exchanged vows in October 2003, just months after "Buffy the Vampire Slayer" aired ending the show after seven seasons.
While Hannigan was a main character on the series and was a part of it until the end, Denisof had the recurrent role of Wesley Wyndam-Pryce, which he portrayed for nine episodes, reprising the role in the spin-off series "Angel" (1999-2004).
As People reported at the time, Denisof proposed to Hannigan in January 2003, after having accidentally fooled her to believe he was about to propose on several occasions, because of his tendency to say "beautiful, wonderful things."
In fact, as Hannigan recalled, it was a shock for her to understand that he was actually proposing that day, in the middle of a road trip in California, and she only believed he was serious when she saw the ring.
ABOUT PARENTING
Having been married for nearly two decades now, Hannigan and Denisof share two daughters together, namely 11-year-old Satyana and 8-year-old Keeva. And while Hannigan is a devoted mother, she knows the importance of allowing herself for some child-free time.
In fact, in 2011, Hannigan partnered with the ticket resale company Stubhub to launch a charity project called "Mom's Night Out" to both give mothers a space to enjoy leisure time without having to care for their children and at the same time donating profits to Adopt-A-Classroom, to support community education.
At the time of the interview, Hannigan had only welcomed Satyana, who was 2 then, and she was getting used to all the new things her daughter was doing at the point of her development.
As Hannigan shared back then, she was delighted to be able to have the first proper conversations with her toddler, which gave her a much-expected insight into what the little girl was thinking, and made her fall in love with Satyana's voice.
The proud mother also said that it was challenging to see her daughter getting frustrated as she tried to do things on her own, but both Hannigan and Denisof were sure to keep encouraging to try.
Early in 2012, Hannigan and Denisof announced they were expecting for a second time, welcoming Keeva in May of that year.
In 2015, Hannigan opened up about her daughters' unusual given names, and share how the process to name her children was for her and her husband, recalling that at first, they thought of more traditional names like "Madeline."
HOME BIRTHS
Apart from choosing unique names for her daughters, Hannigan also opted for a particular approach to giving birth, deciding to deliver her children in her own home.
Even though she is a big home-birth enthusiast, she admits that it is "definitely not the right choice for everyone," but she has no doubt that it was a "phenomenal" choice that worked for her with her two children.
While Hannigan had a midwife assisting her birth, she first consulted a doctor to ask him if he considered it necessary to attend the birth, and he assured her that a midwife "does everything [an obstetrician does]."
With the birth of her second daughter, Hannigan's older daughter Satyana was able to be there to watch her little sister being born.
RENEWED VOWS
In 2013, as Hannigan and Denisof approached their 10-year wedding anniversary and with two beautiful daughters born out of their love, the relationship was still going strong and the couple decided to mark the occasion in a special way.
It was Denisof who reportedly made the first move by re-proposing Hannigan complete with a second engagement ring, as Hannigan shared in a tweet in July 2013.
Two months later, on September 30, the husband and wife celebrated their 10th anniversary of marriage with a vows renewal ceremony that took place in Hawaii, in an intimate act at sunrise and in the company of Satyana and Keeva.
Please fill in your e-mail so we can share with you our top stories!