Kandi Burruss Flaunts Fit Shape in a Purple Tie-Dye Dress – See Her Inspirational Message That Came with the Pic
Singer-songwriter and television personality Kandi Burruss looks stunning in a purple tie-dye dress in a recent post on her Instagram page.
"Real Housewives of Atlanta" star Kandi Burruss looks as stunning as ever in a recent Instagram post. The 44-year-old struck a regal pose as she rocked a skin-tight tie-dye number and captioned:
"Let Go & Let God! Last week was last week. Sunday is the beginning of a brand new week & Im claiming that it's gonna be a great one! ?? What about you?"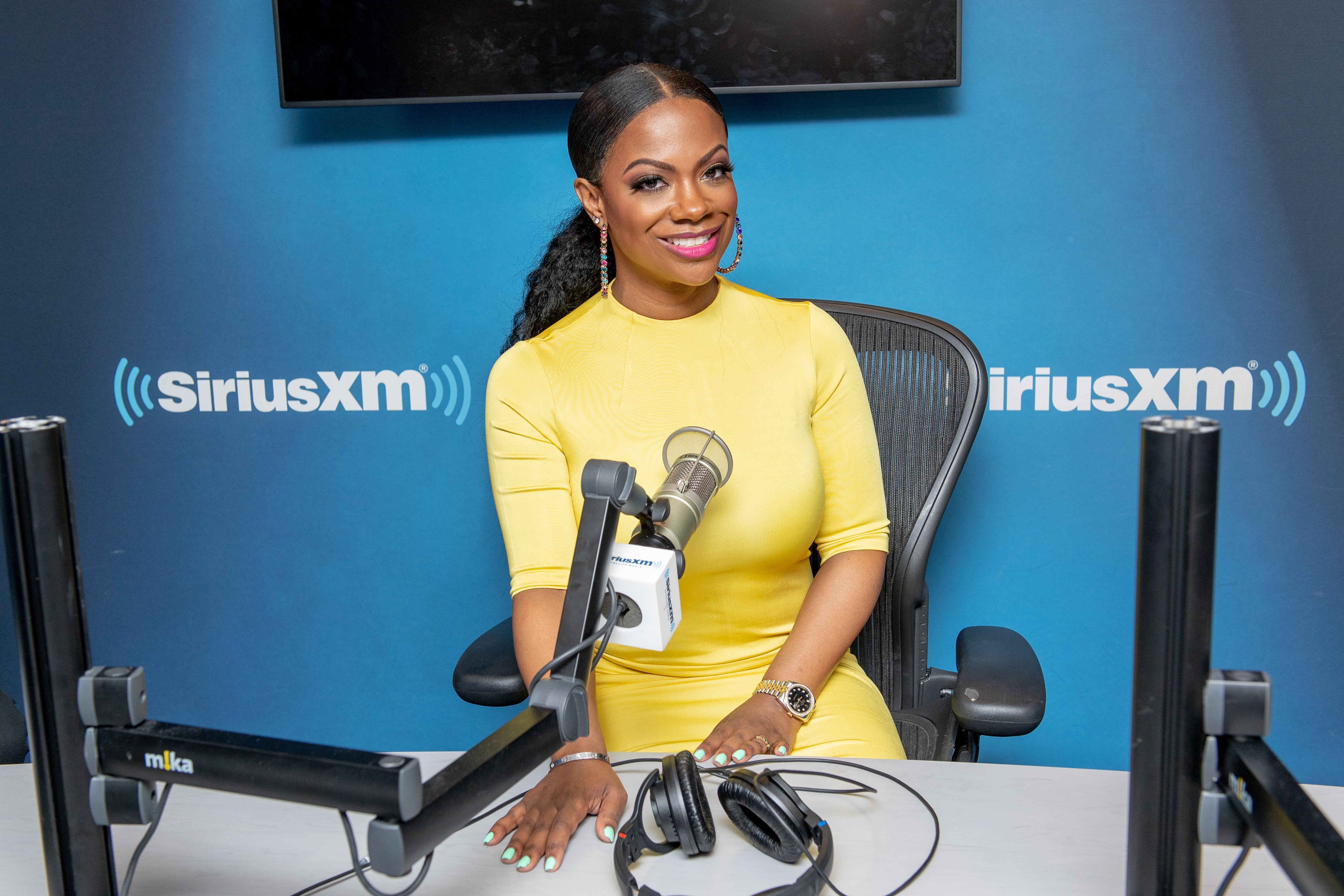 Burruss's figure-hugging number clung to her shape to reveal and show off her stunning hourglass figure. Adorning her feet were silver-strapped heels while her hair cascaded down her back and over her shoulder in long dark waves.
The interesting detailing of the snap was that Burruss struck her pose on top of a granite counter while giving the camera a warm smile.
Burruss's beauty was undeniable and her comment section showed that many of her fans and followers thought just as much as they wrote praises and adoring comments for her.
The 44-year-old has been around as a celebrity for quite a while [since] she first stepped into the spotlight at a young age.
Stunning looks have always been Burruss' strong suit. The 44-year-old mom of three is always ready to serve looks to her fans and followers.
On August 4, the reality star threw her special man, her hubby Todd Tucker a birthday bash in celebration of his 47th birthday. Burruss brought all their close friends together for the celebrations and then went off to Instagram with an elaborate birthday video, saying:
"Happy birthday, Todd! My love, my bae, my everything, my partner in crime. I'm glad I have you..."
The 1-minute video was filled with loving words and clips and photos of her with her husband being cute and doting on each other.
Following the heartwarming birthday wish, Burruss went on to share photos from the birthday celebrations, showing how much fun they had and the birthday boy enjoying his day to the fullest. As always, her fans were super supportive, joining her in celebrating her hubby.
The 44-year-old has been around as a celebrity for quite a while. She first stepped into the spotlight at a young age when she and her girl group, Xscape got their record deal and started making hit songs.
Even after Xscape dissolved following its '90s reign, Burruss's transformation into a confident, beautiful singer did not halt when she went solo and even went on to win a Grammy.
Now, Burruss is a hot momma of three with a stunning physique which she attributes to a lifestyle of healthy dieting and exercise. Burruss is on top of her game!