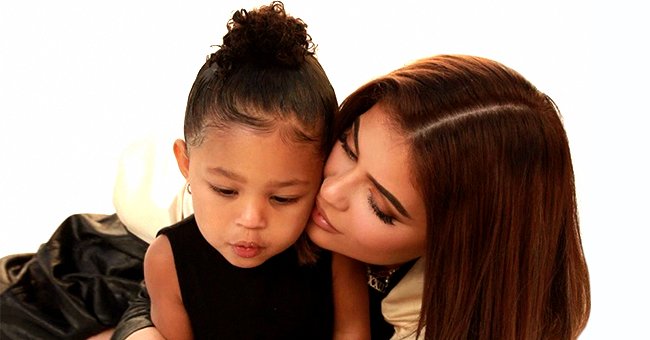 Instagram/kyliejenner
Kylie Jenner Turns 23 – Her Loving Note to Daughter Stormi Who's Seen Blowing Out Candles in Her B-Day Pic

Kylie Jenner is 23-years-old and is celebrating her special day by spending time with her daughter Stormi.
The youngest Kardashian-Jenner turned 23, and for her special day, she has shared a sweet photo of herself and her daughter blowing out candles on a birthday cake.
Kylie Jenner has been sharing photos celebrating her big day with members of her family also taking to social media, posting throwbacks, and wishing her a happy birthday.
One thing that the reality star is grateful for this year is her daughter, Stormi, calling her the "best gift of all."
Kylie also shared a post showing her wearing a stunning rose pink fitted dress as she looked back at the last year writing:
"Thank you God for another year. The blessings and the lessons...I'm here for it all and so thankful for each and every one of you."
Her friend, Hailey Beiber also wished her a happy birthday, posting a photo of the reality star to her Instagram story.
Her sister Kendell Jenner likewise wished her a happy birthday and shared a series of photos of them together, joking that she still thought of her as "tiny."
Kris also shared a touching tribute to her daughter.
Of course, the matriarch of the family, Kris Jenner was amongst the first to wish her daughter a happy birthday, sharing a series of adorable throwbacks.
Kris also shared a touching tribute, writing that God had chosen her to be Kylies' mother. She said:
"Kylie, you never cease to amaze me with everything you do in life... you are the most wonderful daughter, granddaughter, sister, friend, and unbelievable Mommy."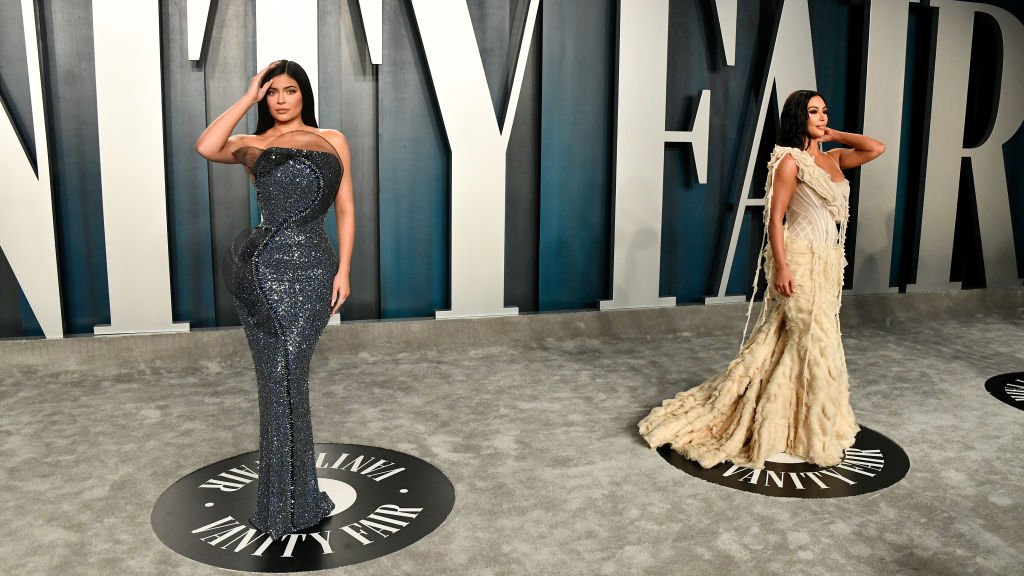 Kylie Jenner and Kim Kardashian attend the 2020 Vanity Fair Oscar Party | Photo: Getty Images
Meanwhile, her sister Khloe Kardashian shared some sweet throwbacks, showing the pair embracing and even dressing up as old ladies to take a Hollywood bus tour.
Kylie is definitely feeling the love from her family and fans and if they are generous as she is when she gives her daughter gifts, she should be getting pampered for her birthday.
Gifts that the make-up mogul has given Stormi include a custom made Louis Vuitton mini-Lamborghini that retails at $389.
Her even more expensive presents once included a Hermes handbag worth $15,000 and a diamond ring, not to mention a designer Fenty pushchair and diaper bag.
Please fill in your e-mail so we can share with you our top stories!